Taylor Swift is grabbing some serious attention as of lately. With her new album well on its way for release, the country/pop princess has been giving us some juicy sneak peeks at what's to come our way within the next few months. For one, she dropped her new single "Look What You Made Me Do," and, the Internet has not stopped talking about it since its debut. On Sunday, during the MTV VMA's, she dropped the music video to go along with the song and – it was epic. Beyond epic. Seriously – insane. TayTay basically turns into every persona people have given her over the last decade, in the prettiest yet most savage way possible.
The video has over 98 million views on YouTube already – and, Taylor changes 16 different times in the video, becoming 16 different "Taylors." It's insane. Let me just break it down for you real quick.
1. Bare-Faced Girl Squad Taylor: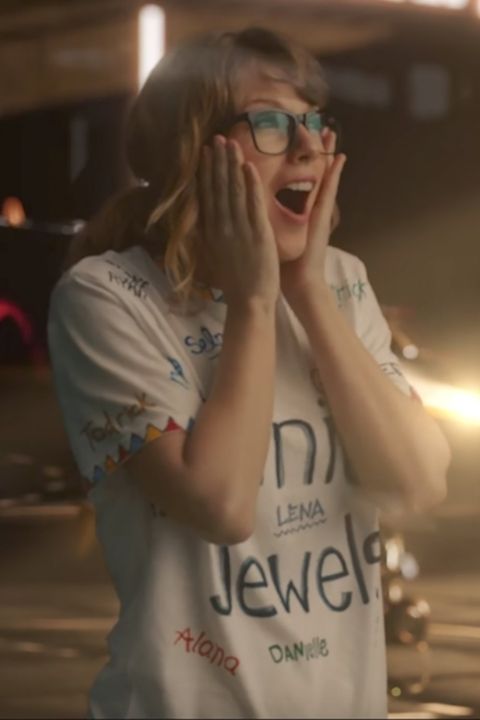 Taylor sports a t-shirt with the names of all of her BFF's/girl squad on them (ouch if you were left out) and looks pretty much like the "You Belong With Me" music video version of herself.
2. Bad-Ass Graffiti Taylor: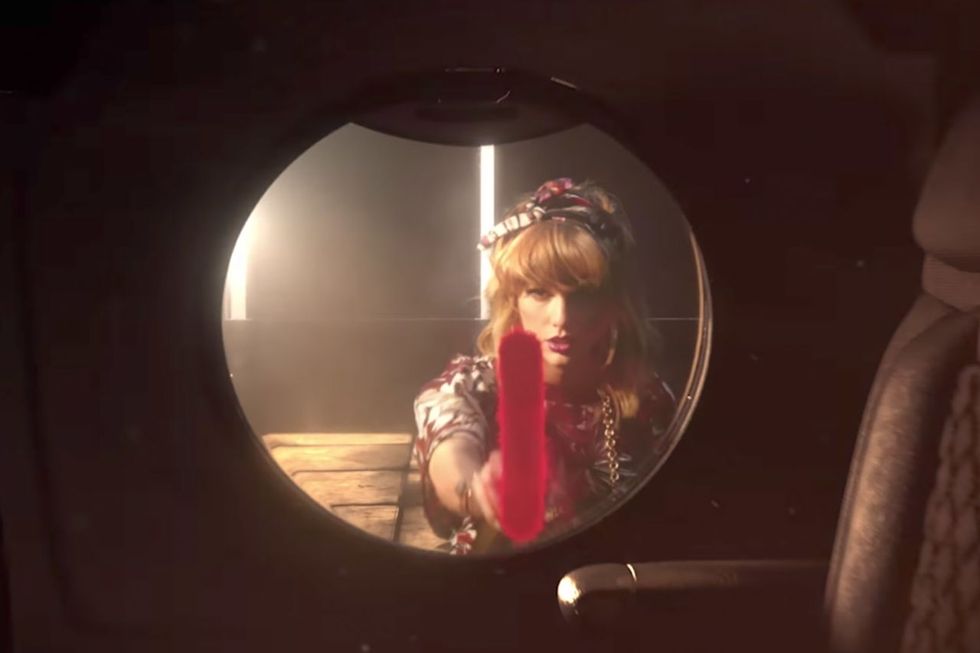 Taylor don't give a damn about her bad reputation here, as she spray paints the word/album title across the side of a plane because – why not.
3. Ring Leader Taylor: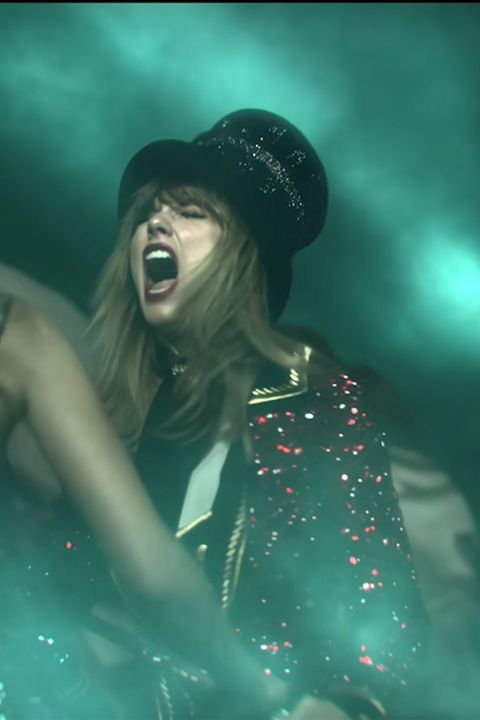 Mocking the look she wore back in 2012, she shows everyone who was and still is leading the show – even if the celeb world can be a huge circus.
4. The Swan Lake Princess Taylor: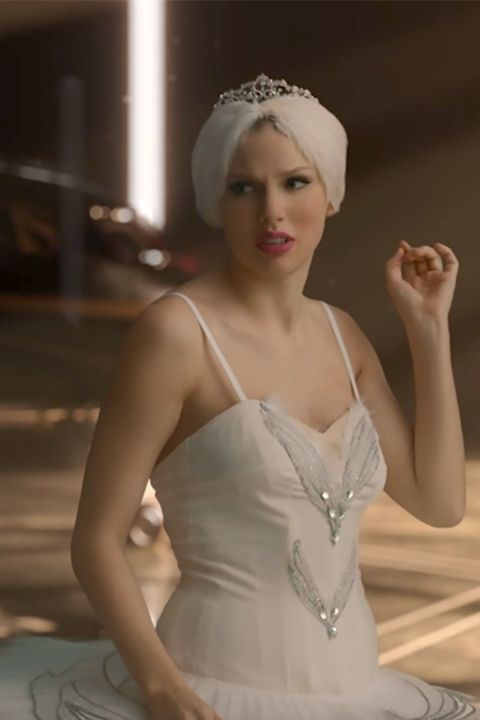 Back in her ballerina gear, Taylor embodies her 2014 "Shake It Off" music video look – but, in a brand new way.
5. Diamonds Are A Girl's Best Friend Taylor: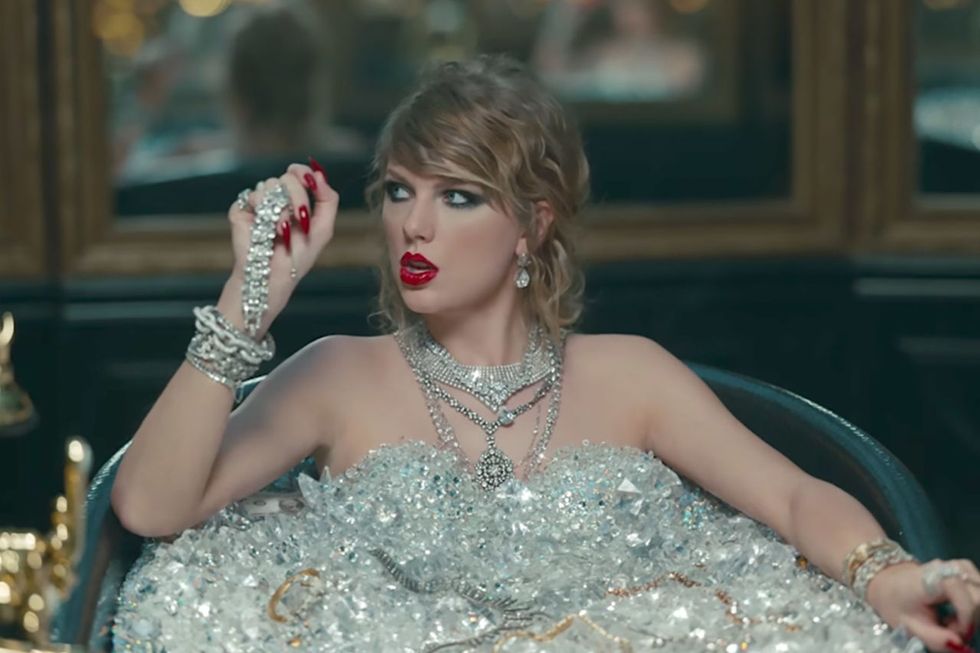 A little Marilyn Monroe never hurt anyone, right Tay?
6. Dead Taylor: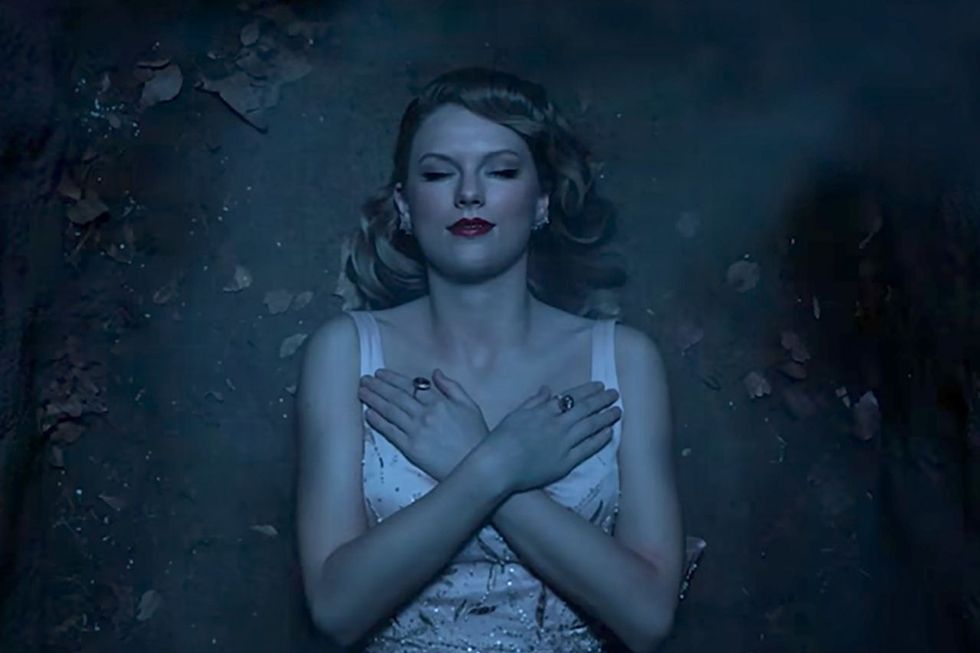 She can't come to the phone right now.
7. White Walker Taylor: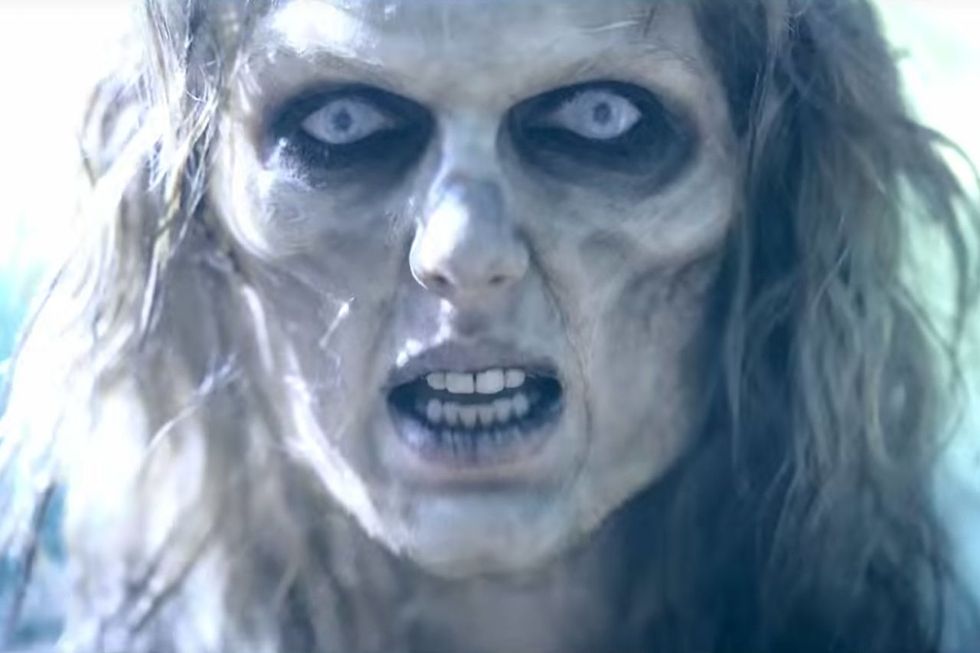 She's coming for West Hollywood instead of Westeros.
8. The Goddess of Snakes Taylor: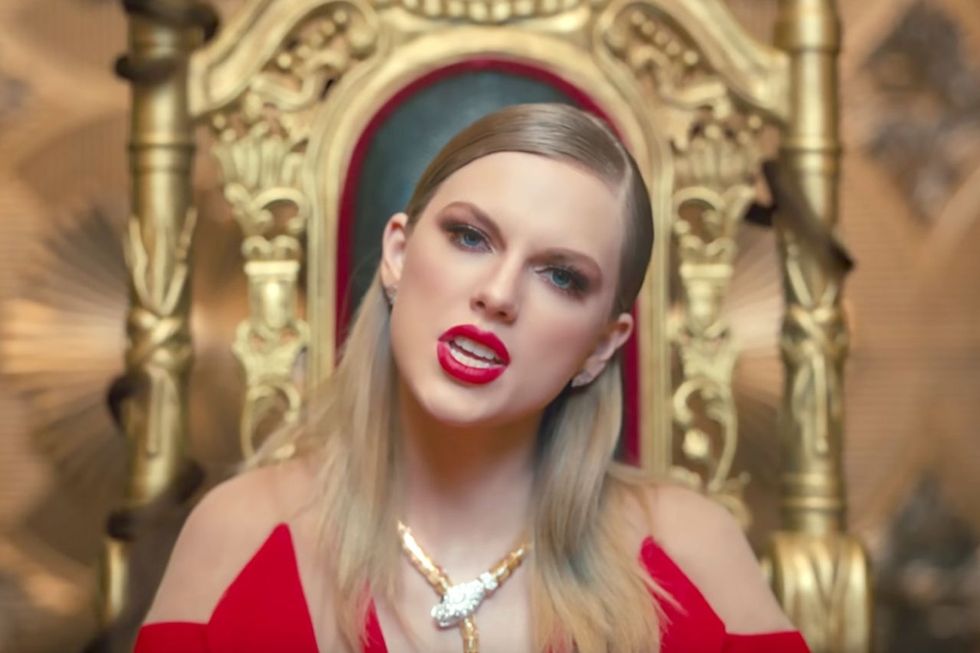 Taylor shows everyone that she can own the whole "snake" name because – she turns lemons into million dollar lemonade.
9. Katy Perry Wannabe Taylor: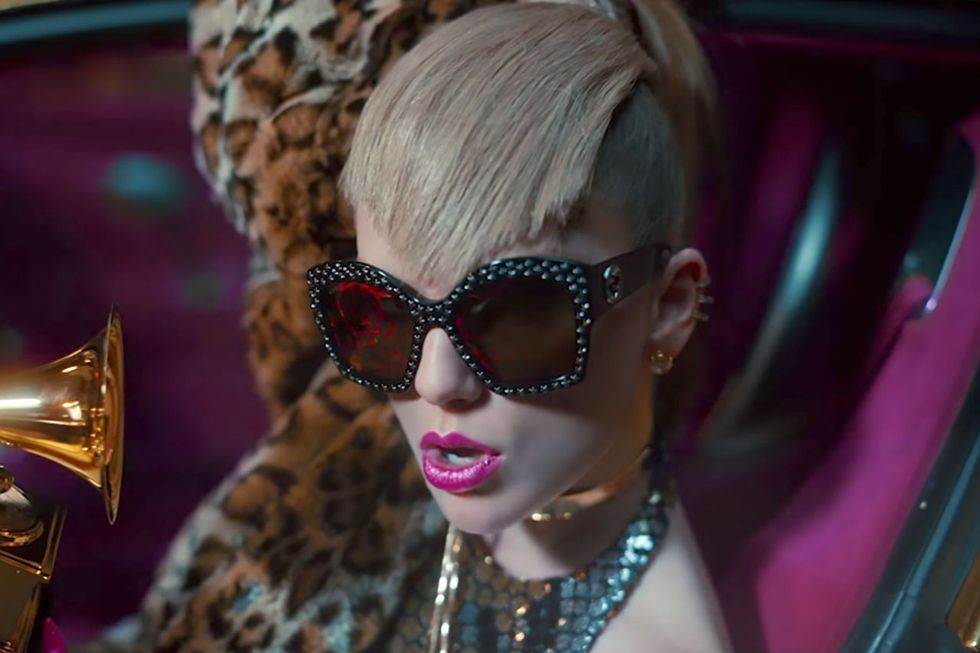 You know you see it.
10. Locked Up Taylor: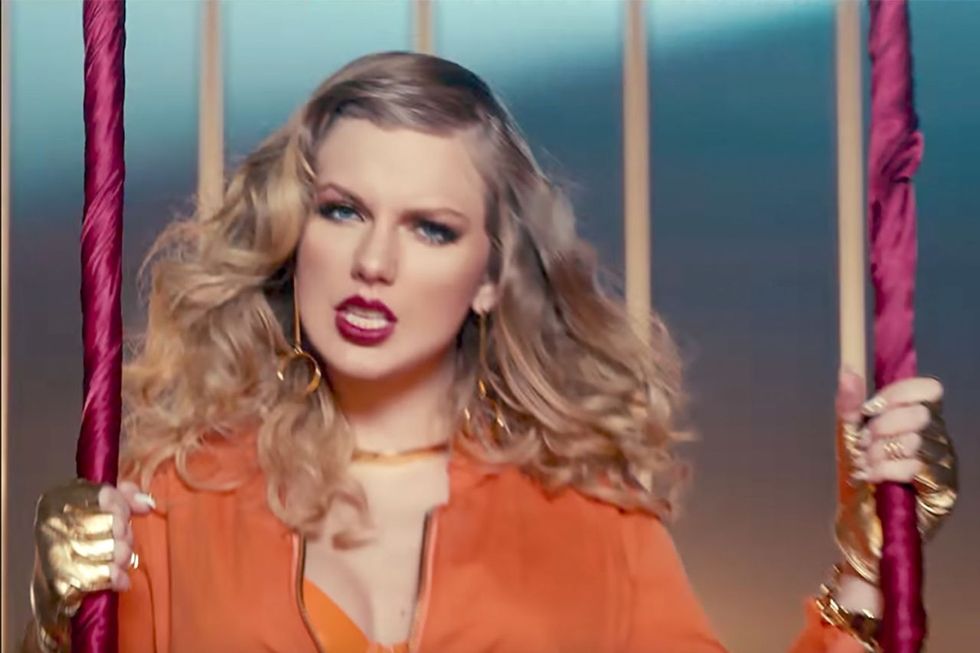 She may be jailbait, but she looks hella good.
11. Biker Chick Taylor: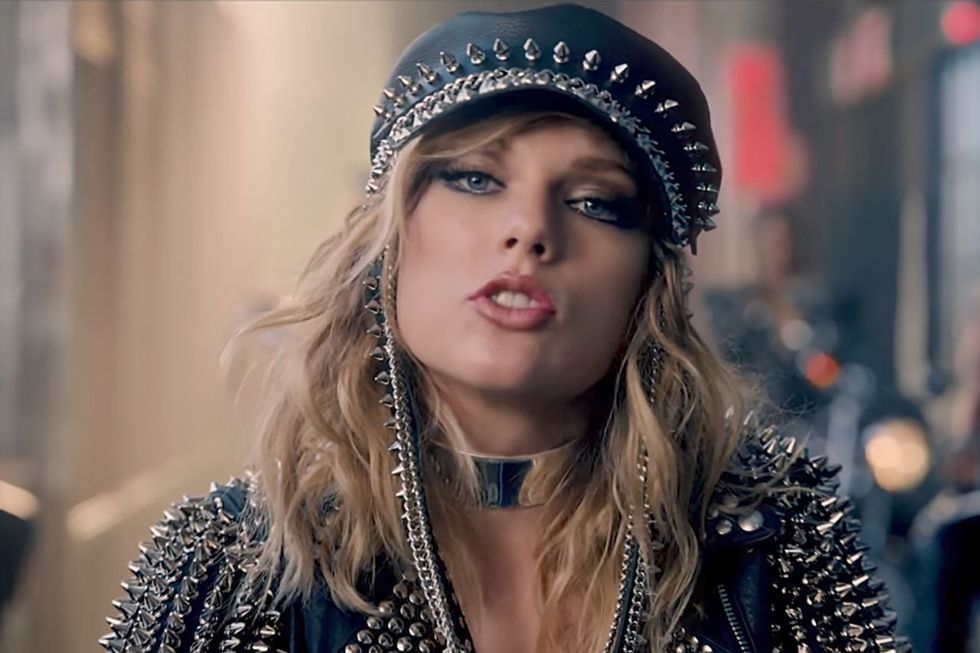 Studs on studs on studs – did I mention she looks insanely fierce in this one?
12. No Pants Dance Taylor: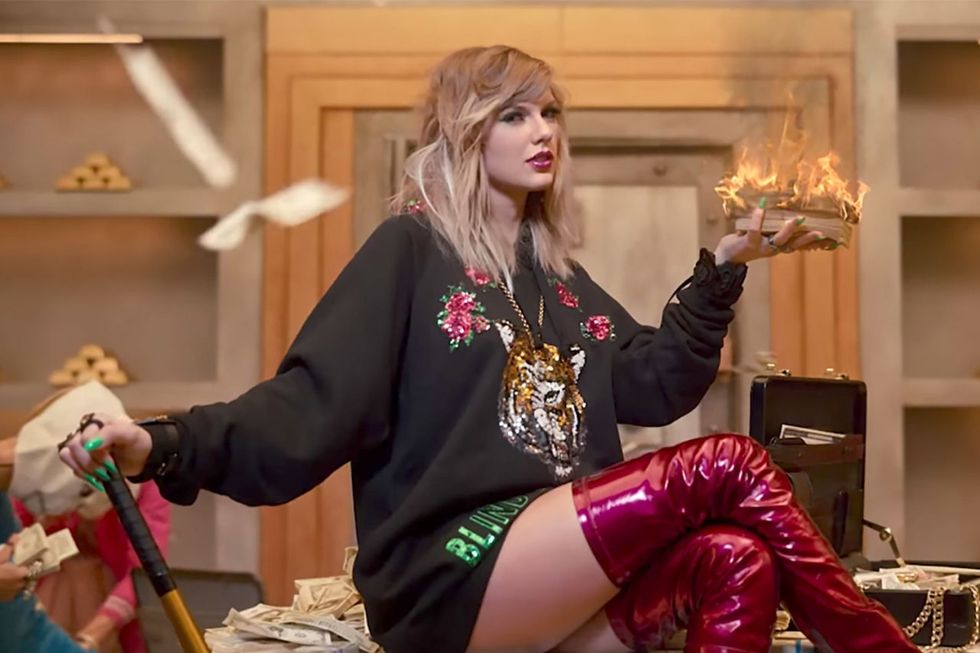 Who needs pants when you can light your millions on fire, right?
13. S&M Taylor: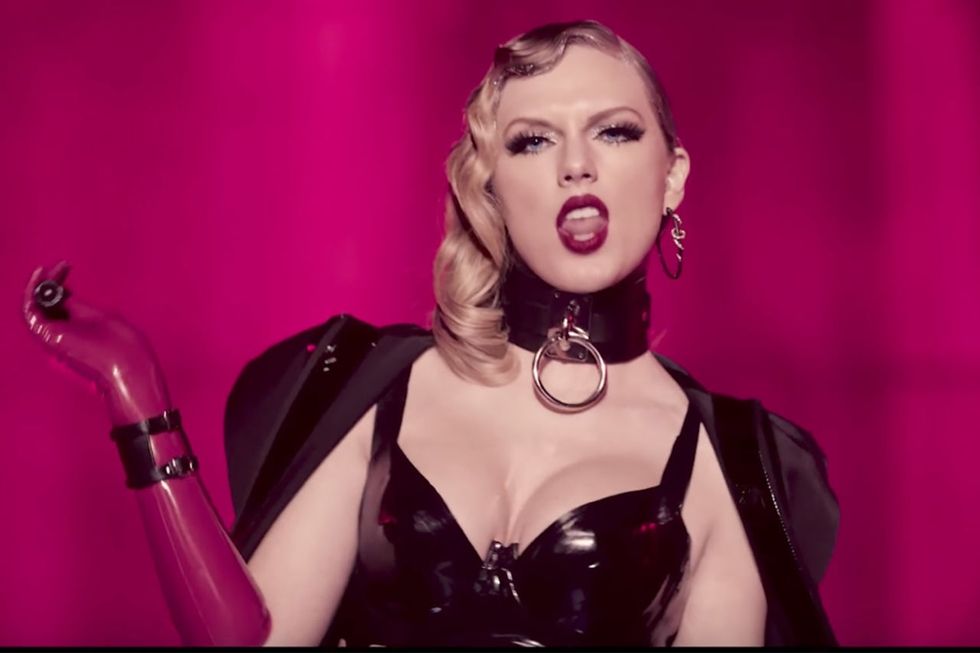 Whips and chains excite this Taylor.
14. Wannabe Beyoncé Taylor: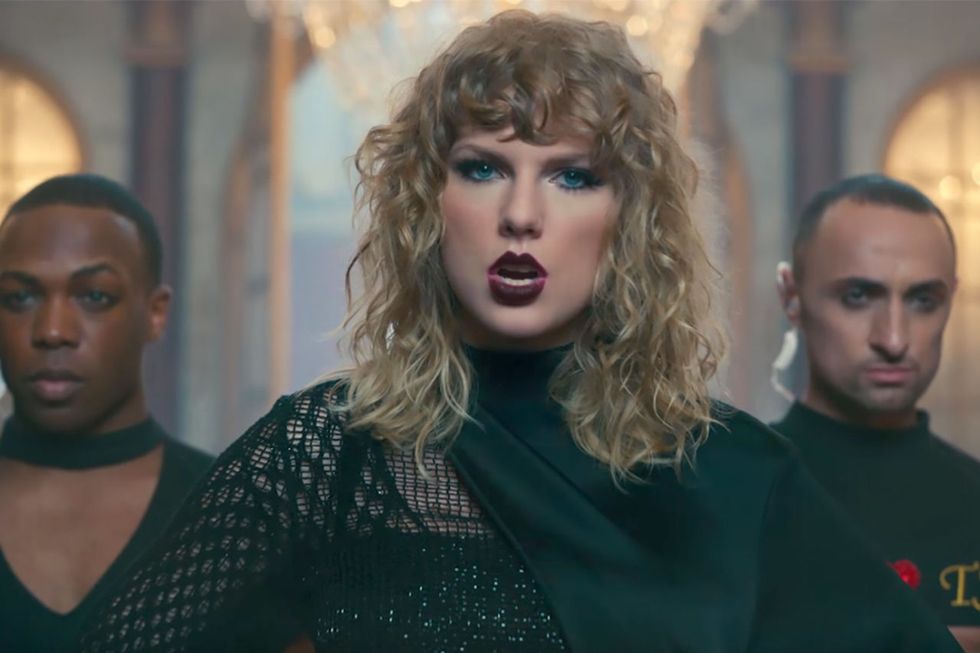 Major Queen B vibes up in this one – don't deny it.
15. B*tch I'm Acting Brand New Taylor: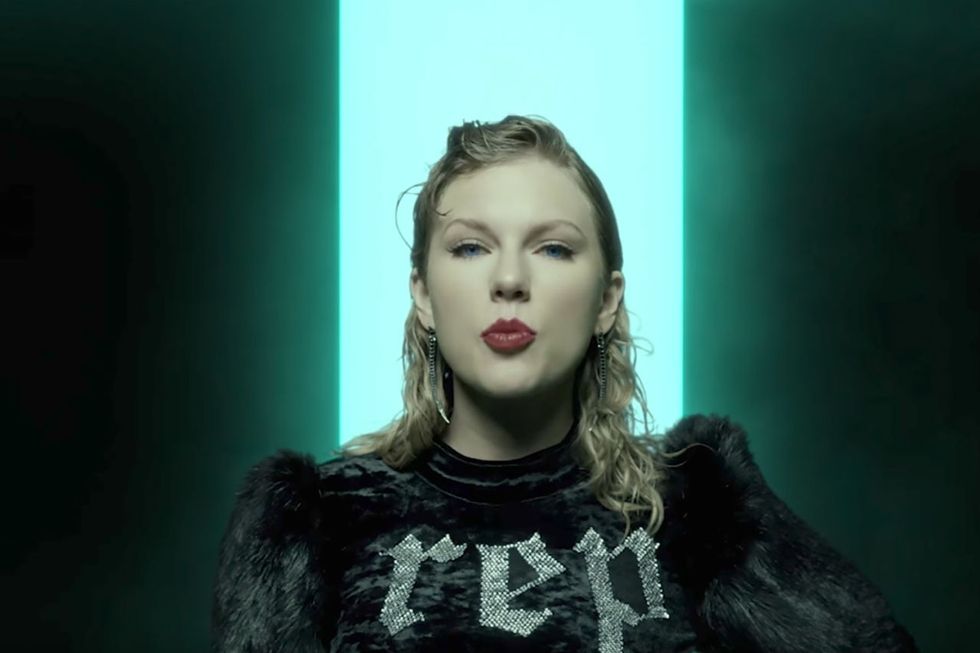 Guess what? She has no time for any of you and she owns her reputation.
16. The Taylor That Started It All: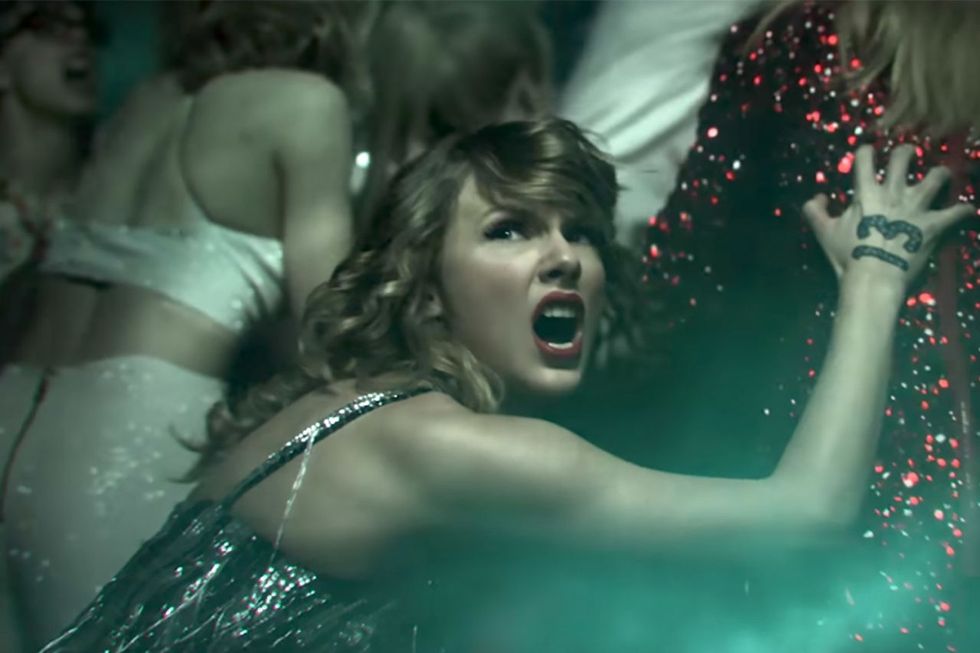 Back in the epic "2009 VMA Interruption" look, this Taylor is the one that started it all.
While the song isn't the best in the world and not everyone loves Taylor Swift, you got to give it to her – changing 16 times into 16 version of herself takes a lot of hard work and time. But, maybe if she didn't change her persona that many times over the years – she wouldn't have to "destroy" all other versions of herself. And, maybe everyone would like her just a little bit more.
But, all in all, she looked pretty gorgeous in all of her "personas" and, we have to give credit where credit is due.