It's barely been 24 hours since the 2017 eclipse and already we have another moon to obsess over. Namely, the perky, celebratory butt of John Stamos.
That's right, it's Stamos' 54th birthday and he decided to give the world a gift: the world premiere of his ass on Instagram. The Full House actor and forever-heartthrob posted this coy shot of him in an outdoor shower with the caption "#54 and clean. Thanks for the birthday wishes!"
Let's all just take a moment.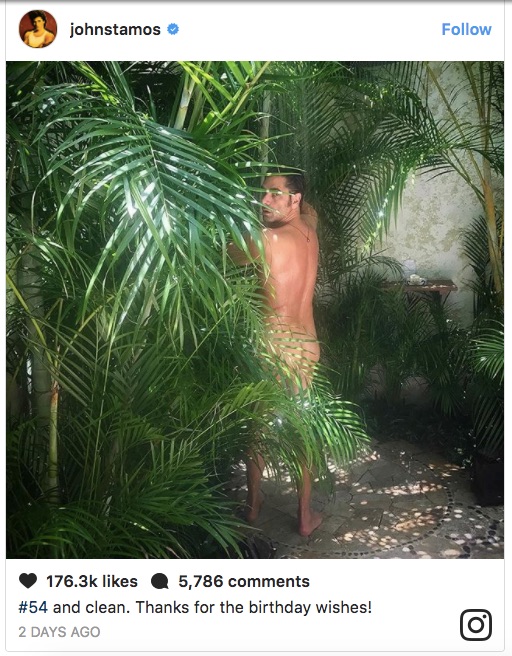 Stamos' Full House costars and friends also wished the "ageless vampire" a happy birthday. Albeit in a much less exciting way.
Happy Birthday to @JohnStamos The best brother, friend and most considerate person I know. So blessed to have you in my life. Oh, it's Bob pic.twitter.com/tLZ2hygTfe

— bob saget (@bobsaget) August 19, 2017
But let's be honest, the real star of the show is dat ass. Did you even scroll down this far? What are you doing? Take the rest of the day and go appreciate the immortal John Stamos in his birthday suit.