There is nothing like your birthday and the amount of attention you get for successfully ejecting out of your mother's uterus. Despite being the center of attention, there is also the fact that you have the right of requesting and receiving piles and piles of gifts. Now, I don't know about you but I avidly believe in celebrating your birthday to the fullest. Which is why I have gone out of my way to bring you the ultimate guide to birthday freebies. Although I probably already knew some of these and just did not find it particularly benefiting till now.
1. American Eagle Outfitters:
If you sign up for their rewards program you are entitled to a 15% off coupon on your special day.
2. Applebee's:
How about some free dessert too? Sign up for their E-club to dive into sugar central.
3. Arby's:
Get a free milkshake when you signup for their mailing list.
4. Baskin Robbins:
They have a legit Birthday Club and you get FREE ice cream.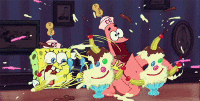 5. Ben & Jerry's:
It just keeps getting better. MORE ICE CREAM.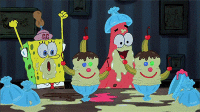 6. Benihana:
Get a $30 Gift Certificate when you register for the Chef's Table.
7. Boston Market:
Purchase any meal and you get free dessert when signing up for their V.I.P Club.
8. Buffalo Wild Wings:
Join their Buffalo Circle and get free dessert after chomping down on some wings.
9. Chili's:
You are given a glorious Brownie Sundae on your Birthday if you sign up for their Email Club.
10. Cinnabon:
If you subscribe to Club Cinnabon, you automatically get a free minibon roll AND a special goodie for your special day.
11. Coldstone Creamery:
Nothing can beat free ice cream on your big day which is why if you purchase one creation, you get another one free by registering to their Coldstone Club.
12. Columbia Sportswear:
Burn those extra calories off with some new gear. You get 20% off when you sign up to their Rewards Club.
13. Cracker Barrel:
No registration needed for this one, just waltz in on your Birthday and enjoy a free dessert.
14. Dairy Queen:
Another buy one, get one free deal but this time..Blizzards. Get in on this one by joining the Blizzard Fan Club.
15. Del Taco:
Enjoy a free premium shake by joining the Raving Fan e-club.
16. Denny's:
You legit get a free Grand Slam Breakfast on your day. Only thing you'd need to do is show your ID to your server.
17. DSW:
Snag a $5 coupon when you register for DSW Rewards.
18. Dunkin' Donuts:
Get a free medium drink with DD Perks.
19. Einstein Bros Bagels:
Join the Shmear Society to get a free Bagel for your Birthday.
20. Famous Footwear:
Score a gift on your day if you signup for their Rewards Club.
21. Fuddrucker's:
Instantly get your hands on a burger with a purchase if you signup for the Fudd's Club.
22. IHOP:
Just join the Pancake Revolution. You get a free meal plus c'mon.. who wouldn't want to be a part of a pancake revolution?
23. Jamba Juice:
Free juice or smoothie with Jamba Insider Rewards.
24. Jason's Deli:
Get a $5 coupon with their Birthday Club.
25. Joe's Crab Shack:
Free appetizer with their mailing list.
26. Krispy Kreme:
Who wants donuts?? Get a free donut when you become a Friend of Krispy Kreme.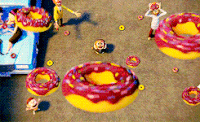 27. Macaroni Grill:
What's a birthday without cake? Get a free slice with their newsletter perks.
28. Panera Bread:
Join MyPanera to automatically get a free gift loaded onto your account.
29. Pinkberry:
Get some free Froyo with their Loyalty Program.
30. Red Lobster:
Snag a free gift by signing up to their Fresh Catch Club.
31. Red Robin:
Get a free burger and more with their Rewards program.
32. Sephora:
For all you beauty lovers, get a free gift with Beauty Insider.
33. Smashbox:
AND get a cosmetics gift set with Smashbox Pretty Points Rewards.
34. Sonic:
Choose between a free cream slush, tater tots, or drink with a MySonic subscription.
35. Starbucks:
Get a free drink or food in addition to a 15% off coupon for their online store with MyStarbucks Rewards.
36. Steak n' Shake:
Score a free double steak burger with their eClub.
37. TGI Friday's:
Free dessert with the Give Me More Stripes program.
38. Tony Roma's:
Free entree with their Roma Rib Expert Club. (You don't really have to a rib expert)
39. ULTA:
Get a free gift with an ULTA Rewards account.
40. Wendy's:
Snag a $1 off any combo with Wendy Mail.