The Roadtrip Reunion of the Jersey Shore is set to premiere on E! on Sunday, August 20th – but, like any show that is long anticipated and buzzing, there are clips and previews to give fans "a little taste."
E! released this conversation of the cast over lunch discussing their old times in the Jersey Shore house when JWoww asked her old roommates if they ever got bored with "all the ass they got." It's pretty true if you watched the Jersey Shore back in the day when it was on, the guys brought home a different girl every single night.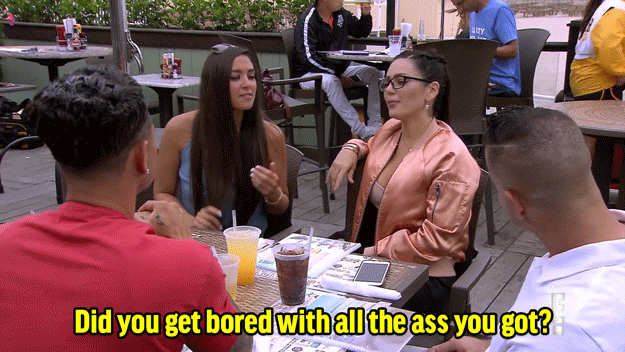 Mike answered like Mike would –
 You get tired of that one night and the multiple womens or the threesomes or the foursomes or whatever.
Pauly also mentioned that they filmed everything – which means they have every single hookup and DTF chick on tape – and wanted to know if he can have those tapes back.
But, Snooki interrupted with an even better question towards her BFF JWoww –
Jenni, would you still fuck Pauly?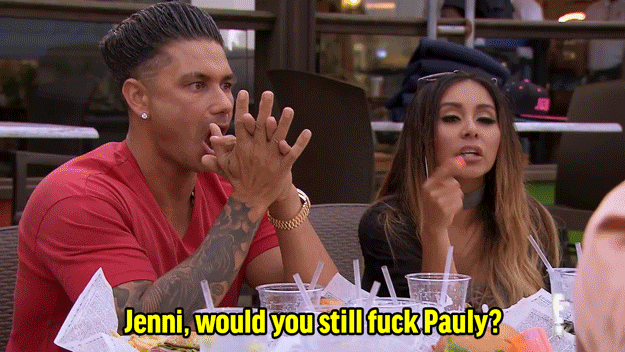 Of course, the question is pretty embarrassing for Jenni, who is married with children now. But, Jenni didn't fret and had the ultimate comeback for her gal pal saying –
Would you still fuck Mike?
Back in the days of the shore house, the girls made a hookup board of who they'd want to hook up with – and, there were even rumors that Mike and Snooki got down and dirty back in the day.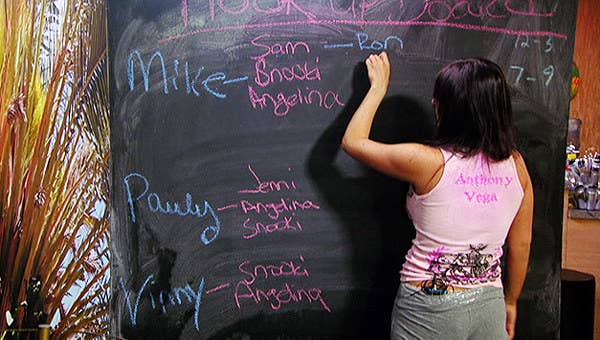 Looks like not much has changed with this uncensored friends – can't wait for the new catchphrases to come.