If you're a fan of "Friends," you'd know that if one thing is for certain – Rachel Green always had her nipples out, front and center. Sure, the 90's were a different time for fashion, where girls experimented with new styles and didn't always wear a bra – but, for some reason, Rachel Green was freeing the nipple faster than you can hashtag it.
Like here: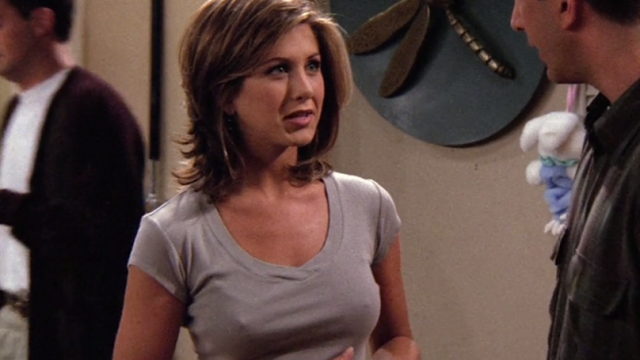 And here: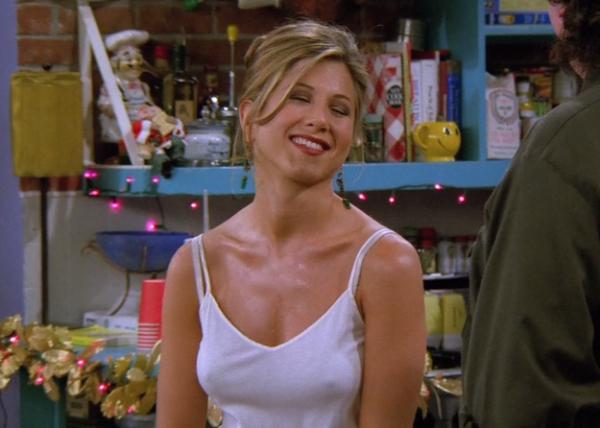 And here: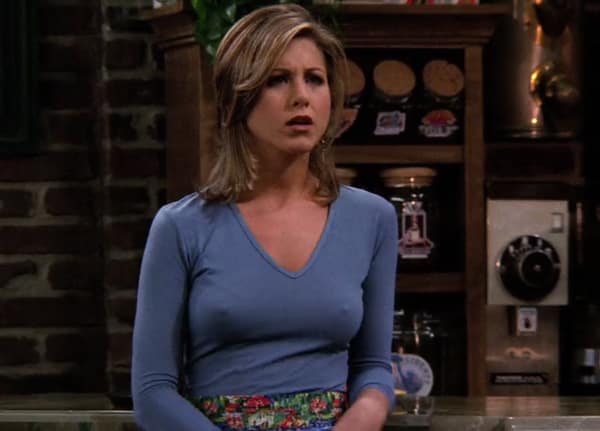 And here: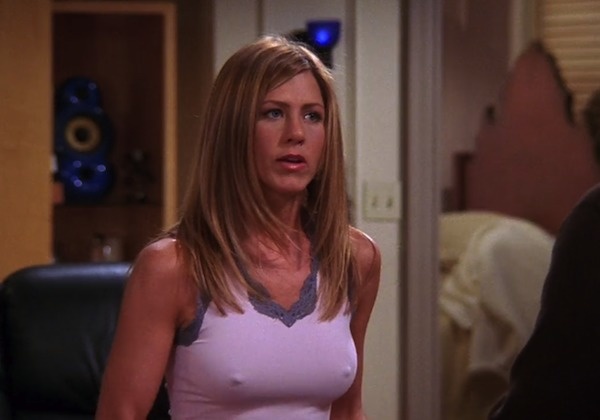 And here: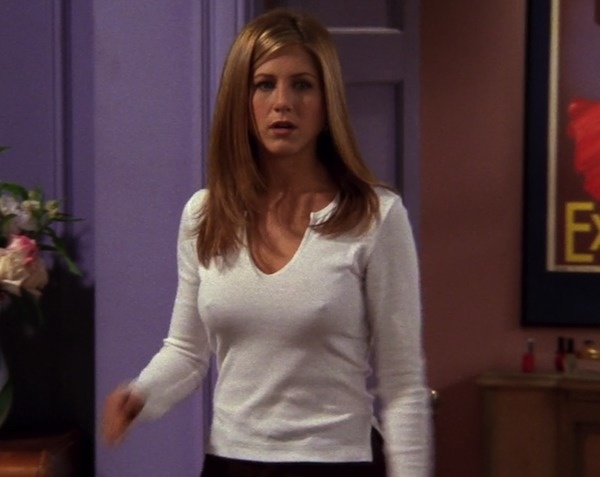 And here: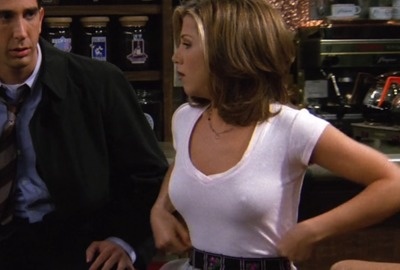 And here: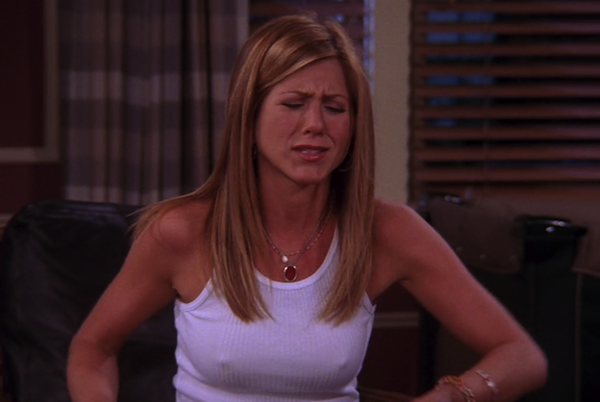 And here:
Rachel Green is the OG of #freethenipple pic.twitter.com/5dc9XO6QZu

— daddy (@_alexisnicole69) May 8, 2016
Of course, if you've seen enough episodes of the show (I've seen the entire series about five times), you get used to her headlights. But, some people just could not get over the fact that they were always there, waiting to be seen by our very naked eyes.
Whenever I pretend to look interested in something I'm actually just thinking about every outfit you could see Rachel Green's nipples in

— Mitch (@sassy_strick) June 10, 2017
*someone complains about my nipples showing*
Me: I'm channeling my inner Rachel Green

— Mermaid (@gigipalmer_) May 25, 2017
My mood board is constantly Rachel Green's nipples showing through her shirt in the entirety of Friends

— bKenz (@rebeckenzie) April 10, 2017
So – during an interview with Vogue recently, they asked her about her nipple epidemic and – did Rachel Green ever even wear a bra?
Yeah, I don't know what to say about that! It's just one of those things, I guess. I wear a bra, I don't know what to tell ya! And I don't know why we're supposed to be ashamed of them—it's just the way my breasts are! But hey, OG, I'm not going to complain!
That's right ladies – own your nips. Let them fly free. Let them out to say hello to the world. Be like Jennifer Aniston – don't apologize for your nip slips.