Kendall and Kylie Jenner are under fire on social media for their new t-shirt line. The two youngest of the Kardashian and Jenner family have been in the clothing business for some time now, partnering up with stores such as PacSun. But, they are releasing a new line of "vintage t-shirts" with their own, personal twist on them.
While it sounds like a great idea in theory – fans and others on social media are angry and shocked at the design of these shirts – and, also, the price.
The t-shirts cost $125 each. That's right, over $100 for a f*cking t-shirt.
On top of this, the girls have decided to take famous logos and musicians – because band t-shirts are making their way into pop-culture again (f*ck all of you, I've been wearing Zeppelin tees before Gigi Hadid was) – and they have put photos of themselves over them.
Now, artists are actually suing the sisters for using their photos and likeness without permission.
Like so: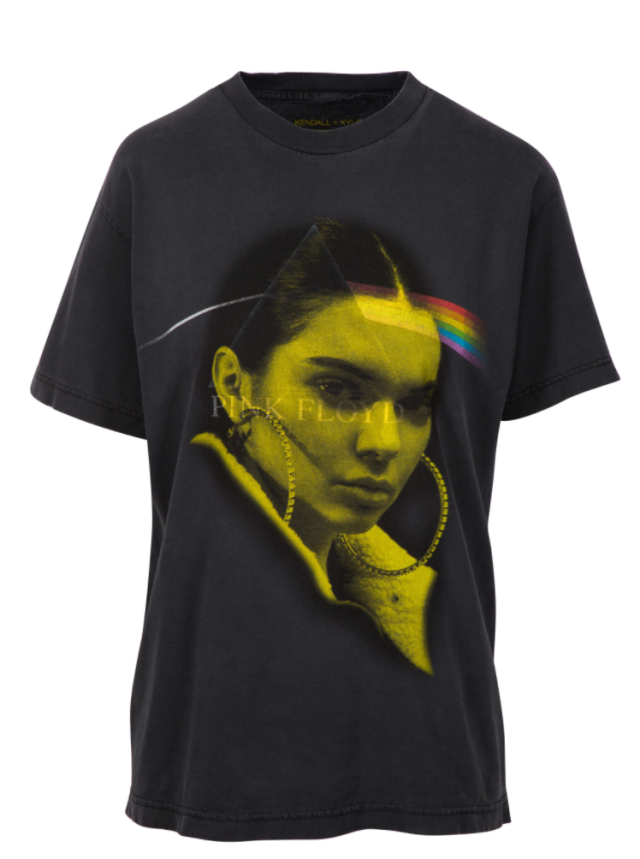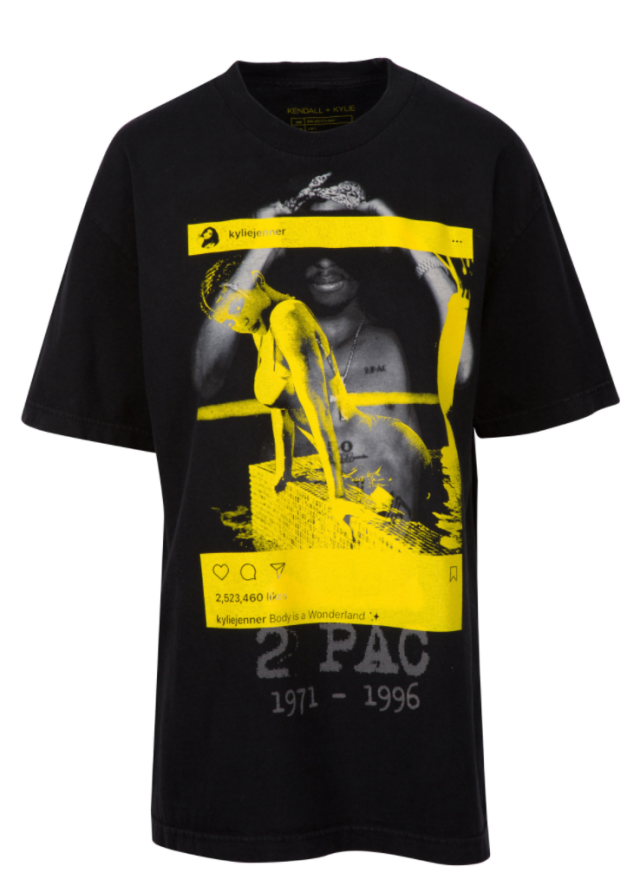 So far, according to TMZ, several lawyers have issued "cease and desist letters" to the girls saying that the way in which they designed their clothing has "tarnished" their trademarks. They have also used logos from bands without permission or legal rights.
They also received threats from artist's family members, like the Notorious B.I.G's mother, who was unhappy her late son's photo was being used and exploited for money. Since this has happened, the girls shut down the sale of the shirts and apologized.
— Kendall (@KendallJenner) June 29, 2017
However, TMZ further reports that the legal team from the classic rock band The Doors is not happy with just that, and will be pursuing legal action against the Jenners. Other artists legal teams are in conversation to do the same, as the girls have profited off of their brand.
You would think – with so many businesses and money – these girls would have checked with artists before using their property.
Come on now…
Again. pic.twitter.com/flvNzMGZQz

— Courtney Tezeno (@courtney_tezeno) June 29, 2017