Starbucks keeps producing the best of the best lately, just in time for summer. With their icy, cool beverages that keep hitting the market, there's absolutely no way you're not going to want to hit up your local 'Bucks and get one of these bad boys.
Recently, the newest sensation from the company is the Shaken Watermelon and Passion Tea – according to Refinery29. The drink is bright red and, takes just like your favorite flavor Blow Pop. Apparently, the combination of the Watermelon and Passion Tea is the "perfect balance of sweet and sour."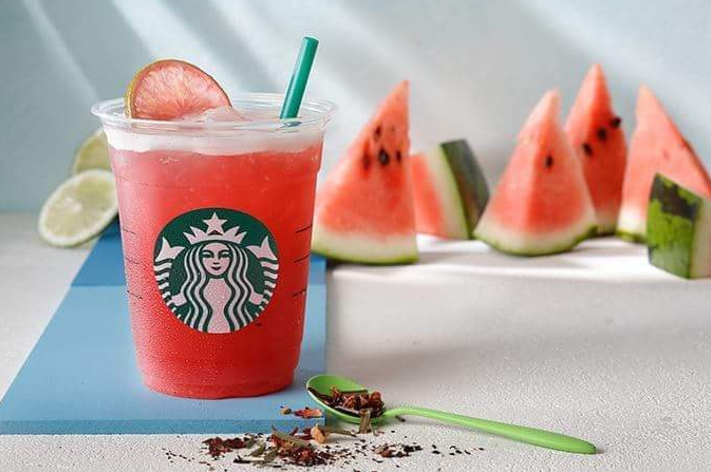 The most beautiful thing about this drink is that it's caffeine-free, so everyone can enjoy it – even your Grandmother who only takes her coffee decaf. But, the sad part of this release is that it's only offered in Japan currently.
However, I'm sure if enough people tweet and message Starbucks asking to bring it to the states, they probably will. I mean, we do spend a sh*t-ton of money on coffee and other bevs every single year – why not include us?!?
Hey @Starbucks why does Japan get all the cool drinks-Shaken Watermelon and Passion Tea-America needs this, it's hoooot here!

— Debbie Hovey (@debster619) June 27, 2017
Word.