Everyone loves a good game of flip-cup every now and again. When you were in college, it was your go-to party game (because we all suck at beer pong deep down inside). Some of the best memories are made over party games filled with beer, beer and more beer.
They can also be the perfect time to get down one one knee and be super romantic. At least, Bryan Cross thought so.
Bryan met his girlfriend Chelsea Maloney when they were in college at Florida State University and playing a pretty intense game of flip-cup.
Apparently, the two were so drunk they didn't even catch each other's names.
"Funny thing is that neither of us remembered each other's name so in his phone he saved my number as 'tailgate girl' and I saved his as 'flip cup kid. The next time a tailgate rolled around I got a text from 'flip cup kid' saying, 'Hey, tailgate girl, come tailgate today.'"
The two ended up dating – and now, Bryan was ready to pop the question on a trip back to their college for a FSU football tailgate.
What better way to propose than by recreating the moment they first met – right?
On a trip back down memory lane, Bryan and Chelsea were playing a game of flip-cup when Chelsea's last cup read: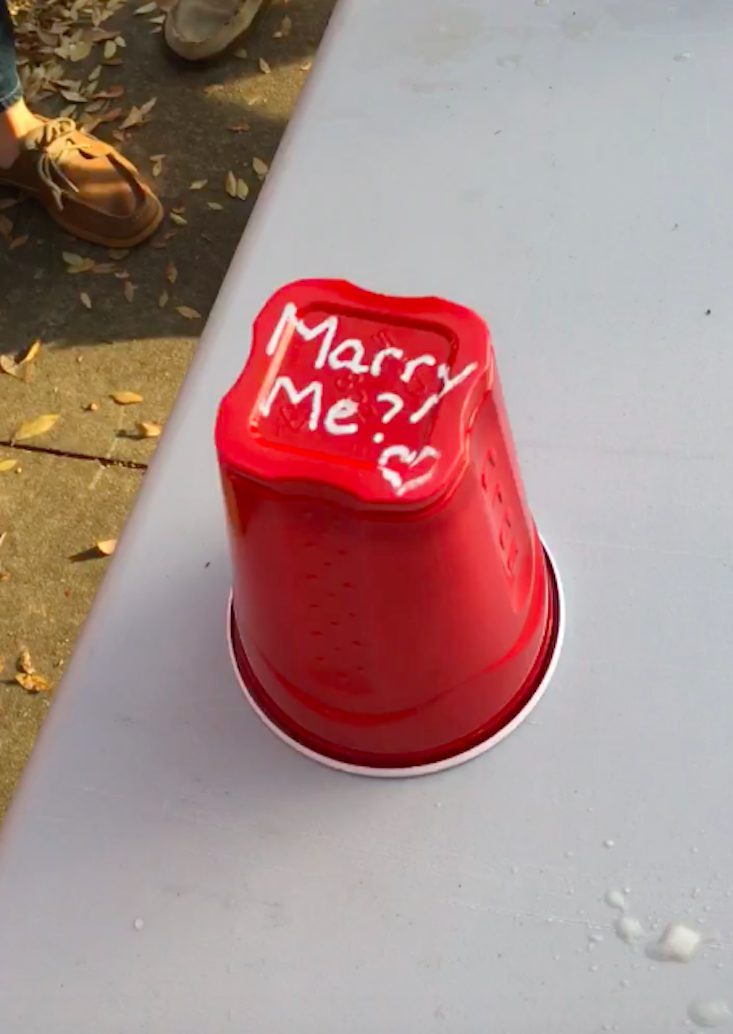 How adorable.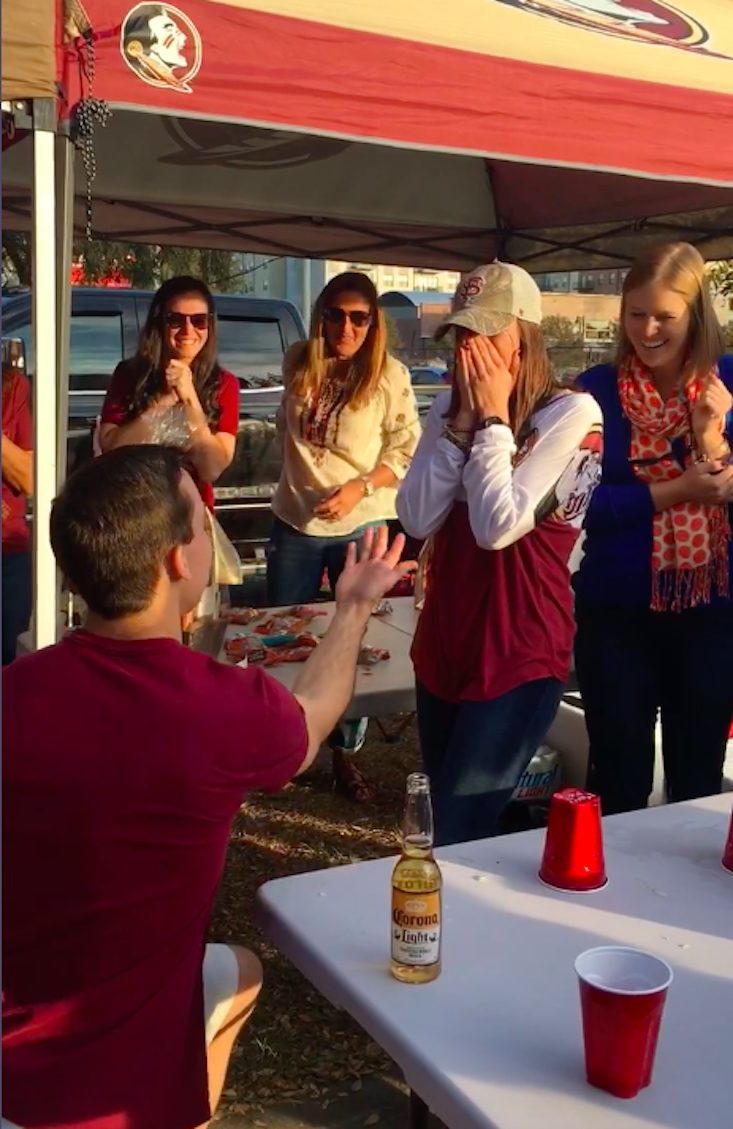 You can see the full, adorable, tear-filled proposal here:
Congratulations, guys!