Food has taken a turn down awesome-ville lately. With social media and sharing pictures of food and companies trying to remain on top – people are getting hella innovative with their newest creations.
What way to spice up your life than by combining two of our favorite things in the entire world – ice cream and coffee.
We all know how obsessed everyone is with getting their caffeine fix – we can't survive a work day without it (I can't produce one article without at least one cup of coffee TBH).
So, with summer upon us and the ice cream truck blaring down our streets, what better way to get our boost than by having some coffee ice cream? Sure, traditional coffee flavored ice cream has a little kick of energy in it – but it's not nearly enough to give us what we need.
That's where Dominique Ansel came in (she's the person who invented the Cronut, too). She decided that coffee ice cream just wasn't going to suffice for us eager, foodie Millennials and instead – dropped us with a bomb of Cold Brew Ice Cream.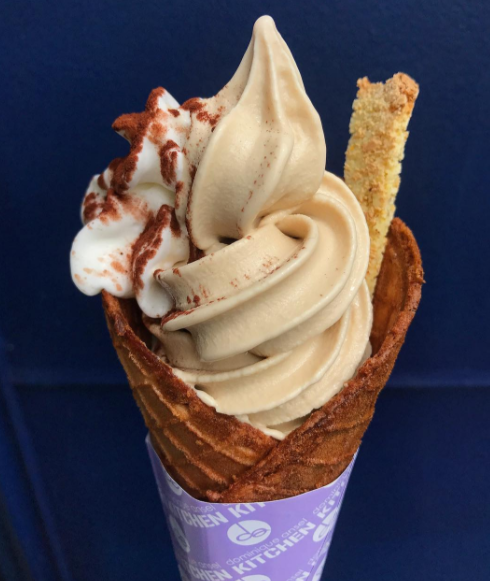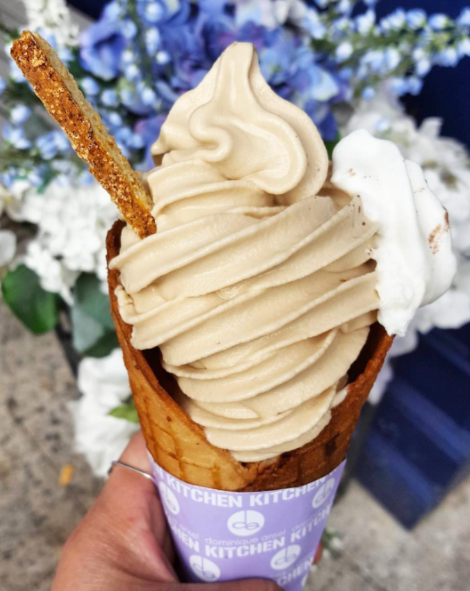 If you're a true coffee drinker, you'd know that there's way more caffeine in cold brew than there is regular iced coffee. It has to do with the way it's made – cold brew is made hot and cooled down, so it has more caffeine because of it's higher temp.
According to Ansel, that's the way they make it at her restaurant – Dominique Ansel Kitchen in New York City. They let the cold brew sit for over 12 hours before it's ready to serve. According to the chef – it's "completely different than coffee ice cream." It's richer in flavor and comes soft-serve – which, obviously is the way to go.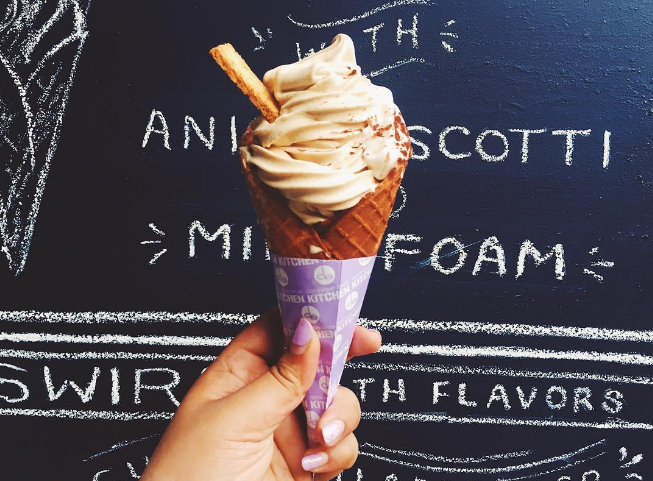 If you're ever in New York City this summer and want to go grab yourself an extra boost – Dominique Ansel Kitchen is located at 137 7th Ave S, New York, NY 10014.