Starbucks is one of the largest coffee chains to grace the world and our mouths. Although I'm a firm believer in the fact that their coffee is extremely overpriced (Dunkin girl til I die), they do have some pretty delicious things on their menu.
For all of you who worship coffee as a religion like I do, you'll know that you can't always get those fancy, shmancy, sugary drinks. Coffee, black, like my soul. But, once in a while it's nice to treat yo' self to something a bit different. And, if you're looking for something super fun, colorful and magical – look no further.
The Internet has basically lost their shit over the fact that Starbucks has released a brand new frappuccino that they're calling the "Unicorn Frap."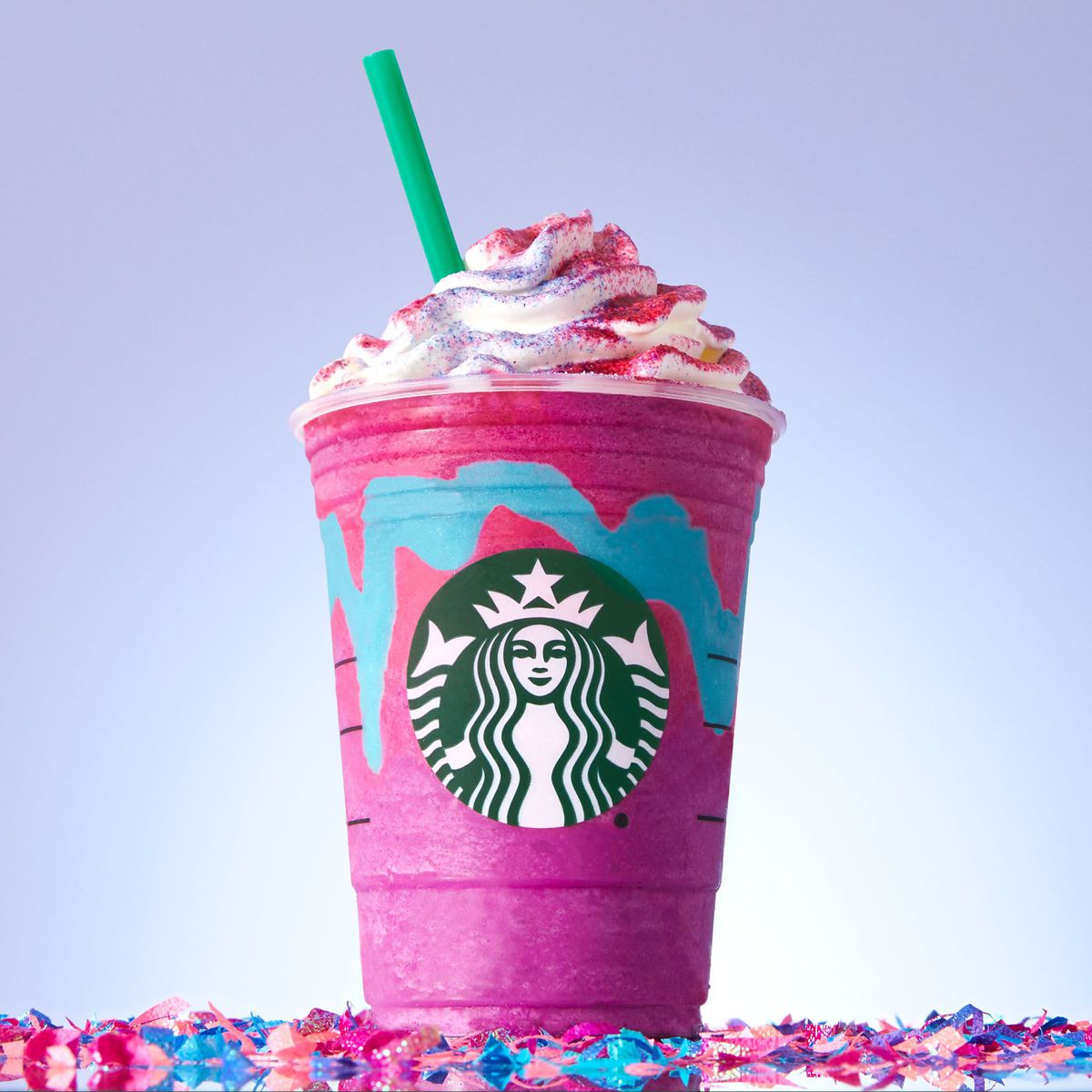 That's right, you mystical little creatures, it's a present just for you.
For a very, very limited time only (I mean, from today until April 23rd) Starbucks is serving the Unicorn Frappuccino in the United States, Canada and Mexico – sorry Trump.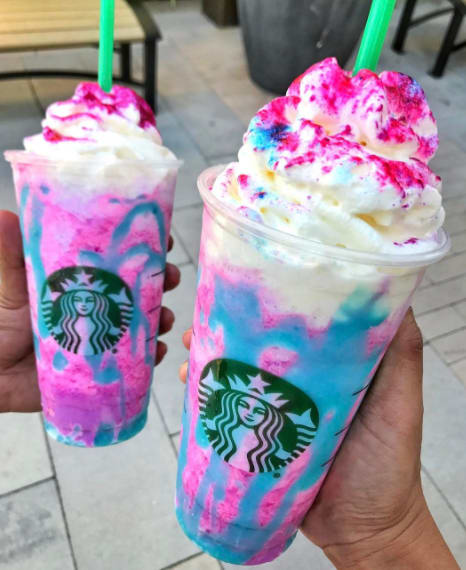 Starbucks claims that the drink is made with crème Frappuccino flavor, mixed with mango syrup and some magical powders. According to Starbucks drinkers, it tastes pretty damn bad. And, like the Pumpkin Spice Latte, it's pretty up there in calories, friends.
Here's how Twitter reacted:
Putting the #unicornfrappuccino where it belongs. ?? pic.twitter.com/CwW7YHGlXc

— Nicky Baber (@AttemptingLA) April 19, 2017
Sitting in Starbucks watching people's excitement turn to disgust after trying the #unicornfrappuccino is so entertaining

— Fawn Baldwin (@_Fawn_baldwin) April 19, 2017
That feeling when the #unicornfrappuccino tastes like unicorn vomit..how can you play with my emotions like this @Starbucks ?

— Rapture_Princess (@Casandra02) April 19, 2017
The #unicornfrappuccino taste TERRIBLE.

— mads (@maadalenn) April 19, 2017
Dear @Starbucks,
Please consider adding a diarrhea warning to your unicorn frappuccino.

Warmest regards. pic.twitter.com/HCCGQGrXeI

— Angelique Pinard (@AngeliquePinard) April 19, 2017