While protests occur all over the country in response to the killing of George Floyd, it seems like some people just want to be a part of the action without actually caring bout Black lives.
Maybe millionaire YouTuber Jake Paul really did want to show his outrage over police violence towards the Black community by looting at an Arizona mall—but probably not. Instead, he enraged fans who did not take kindly to Paul's "shopping spree." He's being called "the epitome of white privilege" and accused of "capitalizing off of this for attention."
Now-deleted video footage of Paul and his friends at the Arizona mall surfaced on social media showing Paul wearing a mask and walking through the mall as people break windows and a wreck a display car.
In one video, Paul says he was tear-gassed by "idiot" police officers. It is not clear if Paul took anything from the mall.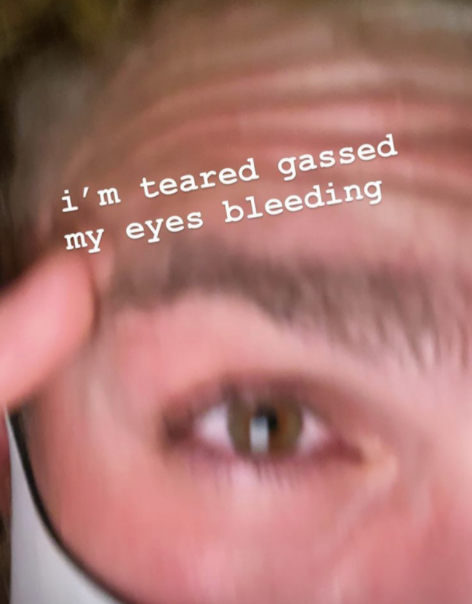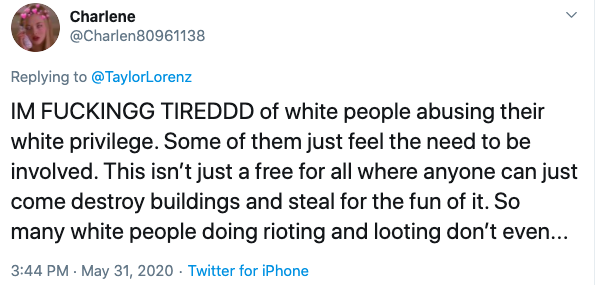 Paul released a statement on Sunday explaining that he was not involved in damaging property.
"To be absolutely clear, neither I nor anyone in our group was engaged in any looting or vandalism," he wrote. "I do not condone violence, looting or breaking the law; however, I understand the anger and frustration that led to the destruction we witnessed, and while it's not the answer, it's important that people see it and collectively figure out how to move forward in a healthy way."
Activists and allies of the BIPOC community called Paul out on his tired schtick of inserting himself into situations that have nothing to do with him—and then making everything all about him.
Though Paul is mostly known for being a moron on YouTube, he also pulls stunts like showing up at places where tragedy is occurring and becoming part of the action. When Hurricane Harvey destroyed much of the Houston area in 2017, Paul and his crew came to the city to help. As you might expect, when Paul and thousands of fans showed up at a Walmart that was not expecting him, things did not go smoothly.
Paul hasn't posted a vlog about the Scottsdale protests to his YouTube channel yet, but if he does? Maybe skip that one. And then just unsubscribe altogether.