People are getting pretty creative about memes right now—if by creative you mean seriously strange. Art blossoms in crisis.
The latest meme that's circulating imagines a conversation between Gossip Girl's Serena (Blake Lively) and Blair (Leighton Meester) in which Serena has to take a pee.
You see what she did there! She switched the letters around! Ha!
It's so stupid, but people became obsessed with creating their own versions of the Gossip Girl meme.
The original went viral—and then the subsequent versions also went viral. Even Blake Lively, actual star of the show (and the meme), posted her own.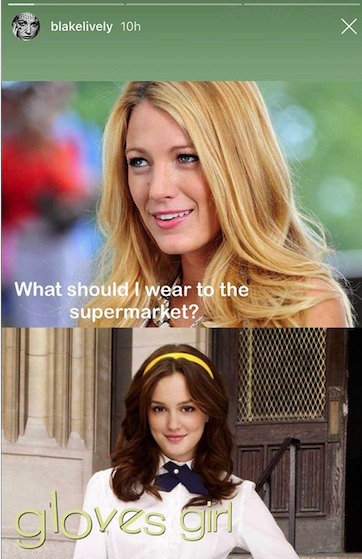 The actress took to Instagram to make her Gossip Girl meme and also add a public service message:
"What should I wear to the supermarket?"
"Gloves girl."
Like I said, art blossoms in crisis.