Everyone knows that when it comes to social media and memes, once one becomes popular, everyone talks about it. Recently, a meme has been going around Facebook and Instagram asking people to recall "name their vaginas" by recalling the TV show they last watched—making their vaginas pretty ridiculous names.
The meme was so popular, comedian Whitney Cummings decided to repost it on her Instagram page.
Which prompted dozens of celebrities to answer with their new vagina names. Here are our favorites:
Whitney Cummings:

Billy Eichner:

Jenna Fischer:

Johnny Knoxville:

Sarah Hyland:

Jessimae Peluso:

Courtney Cox:

Kulap Vilaysack:

Lisa Kudrow:

Natasha Bedingfield:

Aisha Tyler: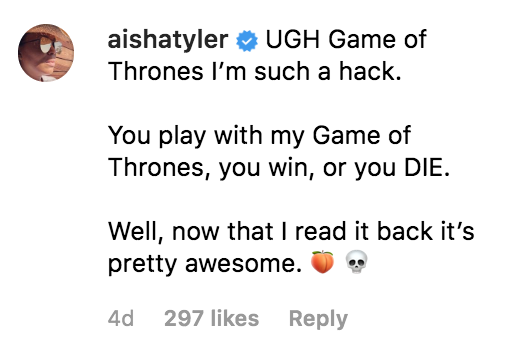 Colin Hanks:

Jessica Biel:

Jillian Bell:

Lisa Rinna:

Kaley Cuoco:

So, what's the new name for your vagina?