Like every other celebrity, Courteney Cox is currently holed up in her mansion, experiencing quarantine on her gorgeous estate. Until now, I've never thought very much about what Courteney Cox's life is like, but I did assume it was in many ways defined by her iconic role on Friends. The show is so wildly popular and it was on for so long that it seems like anyone involved would have made it a centerpiece of their life.
Well, it turns out she barely remembers any of it!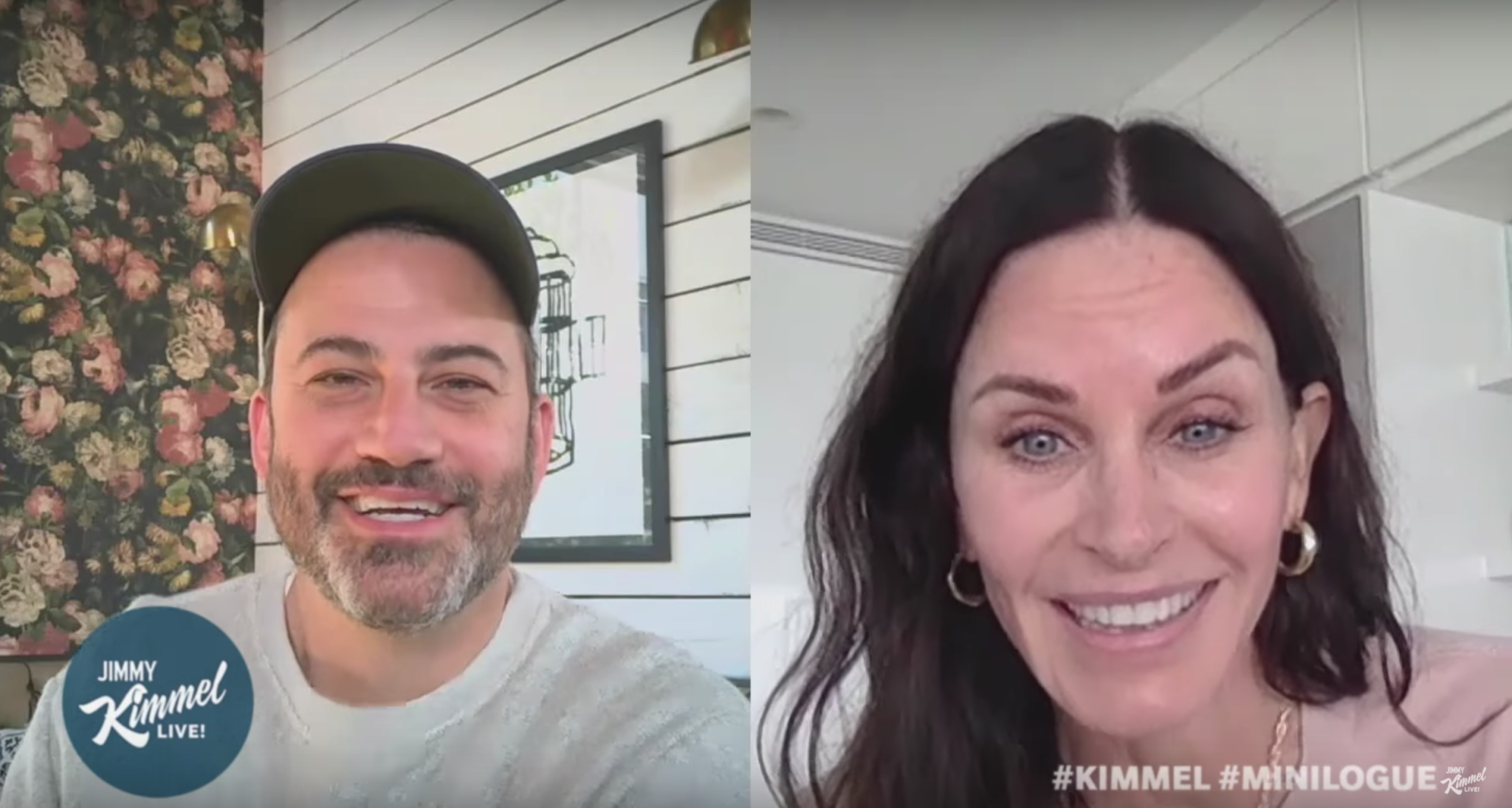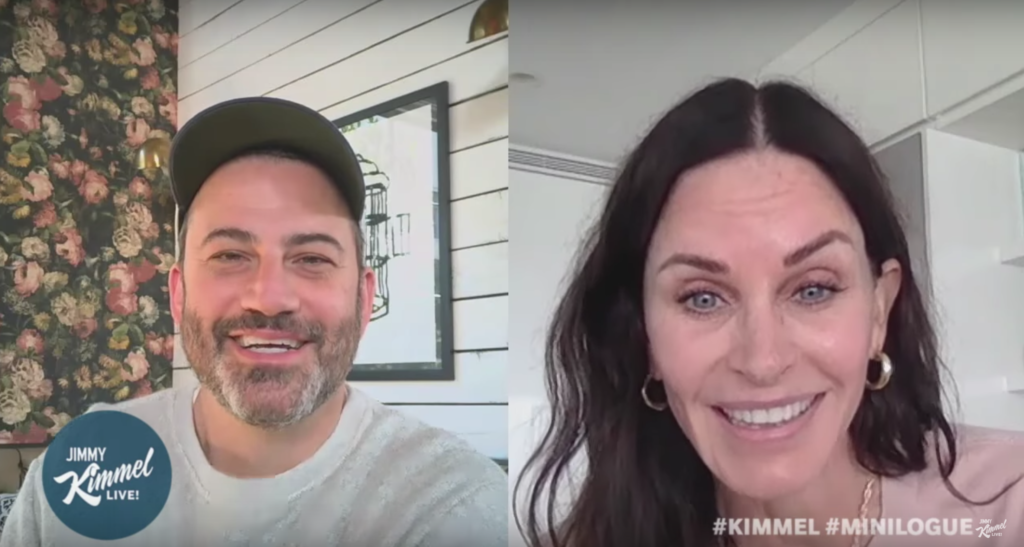 Jimmy Kimmel interviewed Cox about the show on his YouTube Minilogue series, a very condensed version of his show which has halted regular production during coronavirus time. There she admitted that she is using her time at home to rewatch the series. Not only does she not really remember much of the experience of filming it, she's never seen quite a number of the episodes.
"I don't remember even being on the show," Cox told Kimmel. "I have such a bad memory. I remember obviously loving everybody there and having fun, and certain times in my life that I remember I was there for, but I don't remember episodes."
She added, "I would fail every trivia test."
She then admitted she's been binge-watching it, saying, "I just started season one. It's really good!"
The quarantine actually disrupted plans for a Friends reunion special which everyone was losing their minds over. It was supposed to start this week.
"We were supposed to do it Monday and Tuesday this week," she said. "We did speak with the producer one time. We had a meeting — it was really fun to have us all in one room."
On the one hand, that's very sad for Cox and the rest of the Friends crew. On the other hand, she is getting to enjoy her own show for the first time. When else would she have had time for it?