People do not go on The Bachelor just to meet the bachelor. They go on The Bachelor to potentially launch a career and accrue a following of people that will lead to other opportunities—like being the bachelorette on The Bachelorette. Or getting on some other reality TV show. It's a weird world.
Contestant Madison Prewett is currently vying for the love and attention of Pilot Pete, but she understands how the game is played. She has an Instagram account where her fans can go and check up on her as the show unrolls her storyline. Buzzfeed reports that recently, things went very wrong on that account.
Prewett shared a screenshot of herself on her first date with Pete, from an episode that aired on Monday. Then "someone" commented on the post as though they were a stranger, but using Prewett's same account. The message read: "Beautiful date Madi. You are so genuine and real ❤️." Oh, no.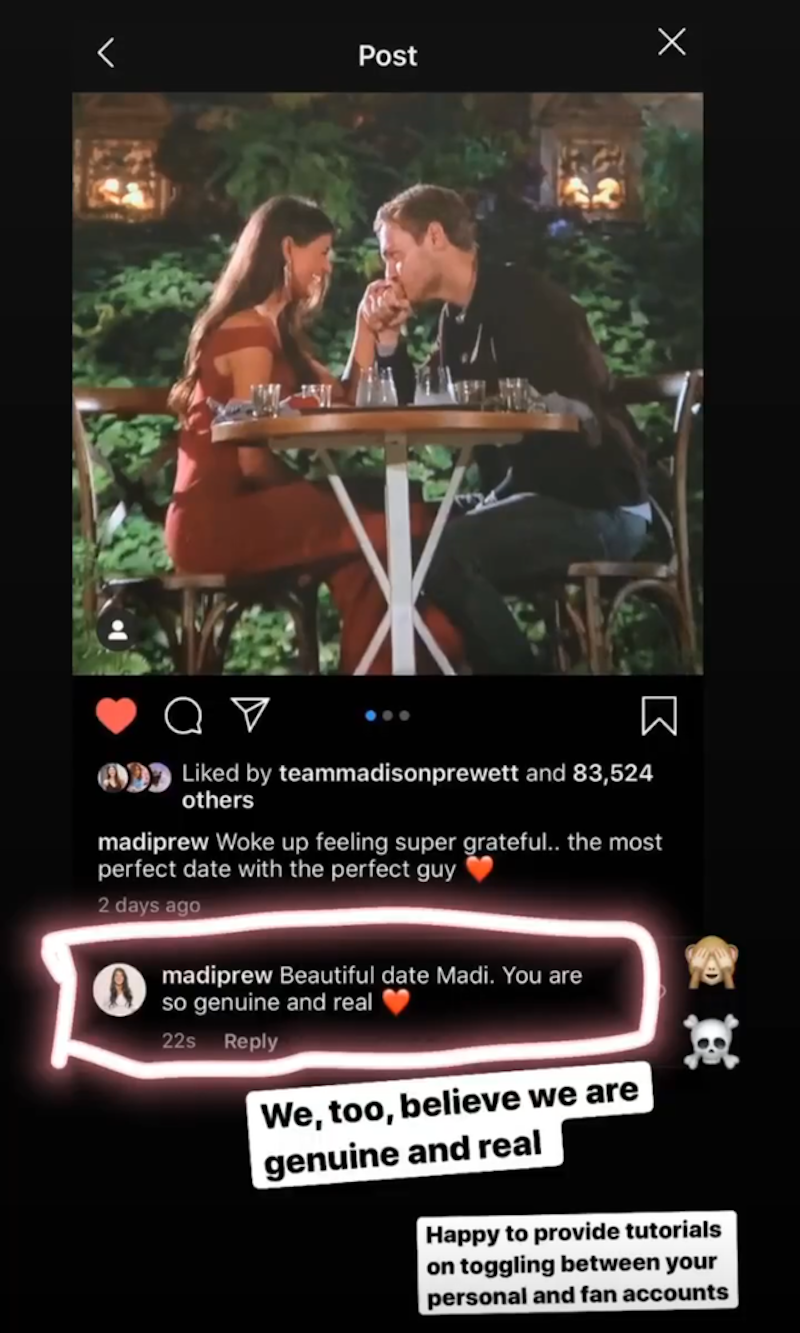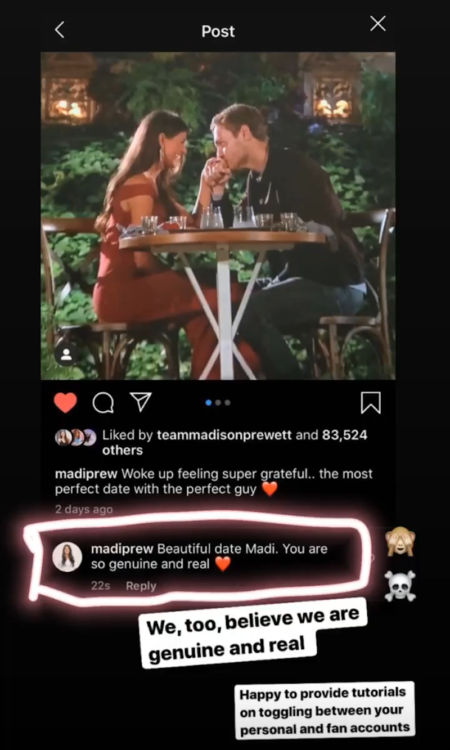 The mistake was initially captured by an Instagram account called BachSleuthers, which dedicates its time to following contestants for hints and signs of what's going on in the world of the franchise. Their capture eventually made its way to Reddit's r/thebachelor, where Redditor BeMoreKind_ about summed up the situation when they commented, "Nothing says "genuine and real" like having a fake instagram acct to comment compliments on your public one!!"
when you forget to switch to your fake fan account you made for yourself to comment on your own photo & you make a very embarrassing oopsie. ???????? @madiprew #TheBachelor #TheBachelorABC #TheBachelorPremiere the memes spawning from Madison 's mortifying mistake are absolute GOLD. pic.twitter.com/O3Jh6CCpjb

— kristykun (@kristayyyyy) January 10, 2020
Since this happened, an "I am Spartacus" situation has evolved where both Prewett's sister and a friend have come forward to say that they were actually logged into Prewett's account for some reason and forgot to switch back to their own before they commented. So, basically exactly what everyone thinks Prewett probably did, but slightly less embarrassing.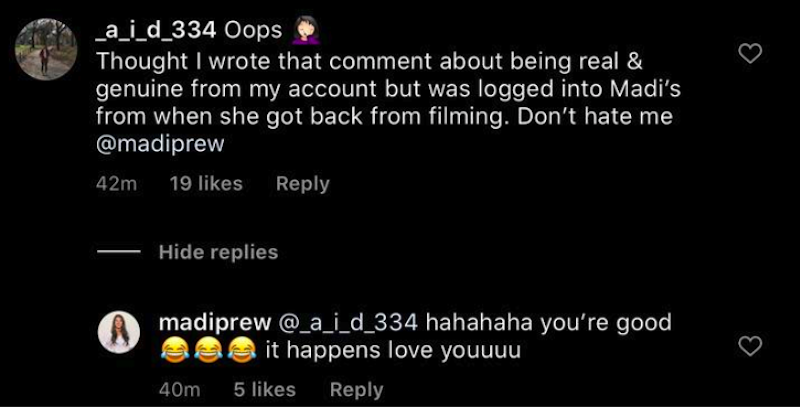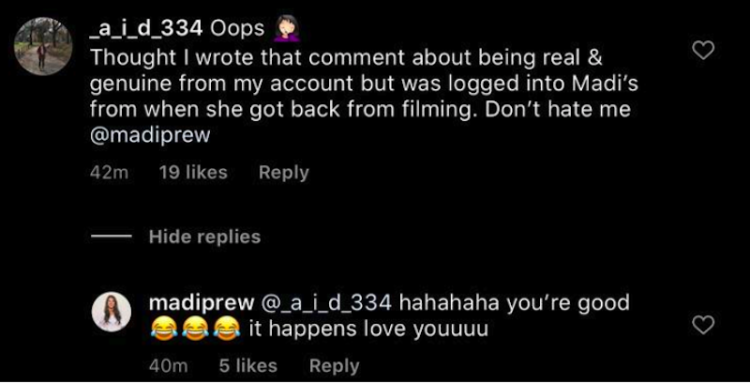 Another fan Instagram account—@teammadisonprewett—also blamed Prewett's sister for the comment, according to BuzzFeed.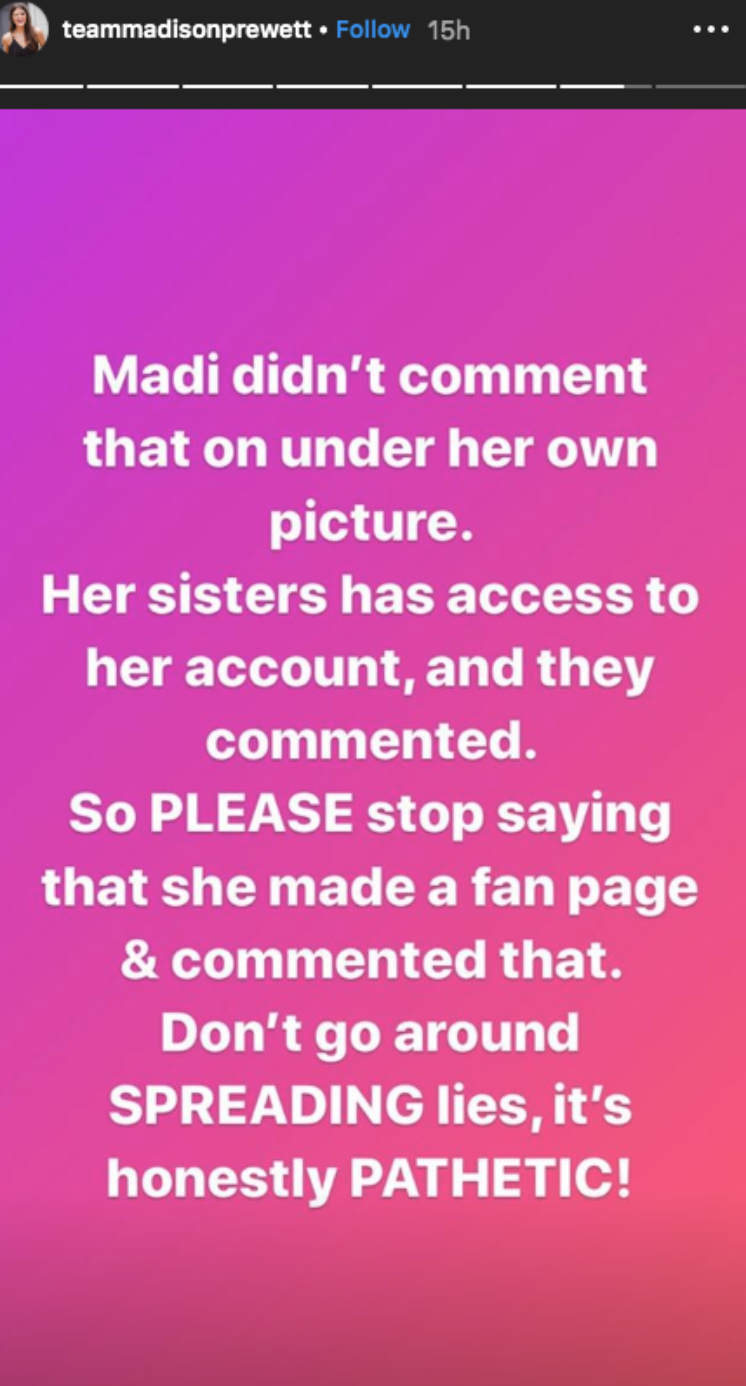 It might be too little too late because people are already trolling the hell out of Prewett's account and commenting about how genuine and real she is: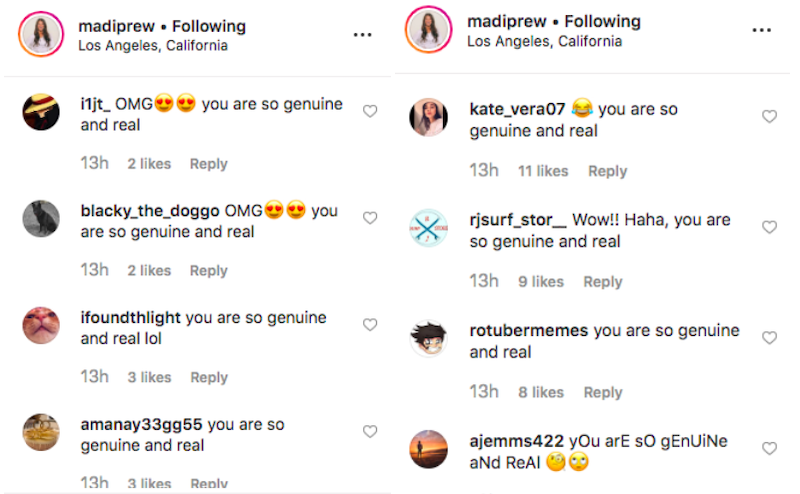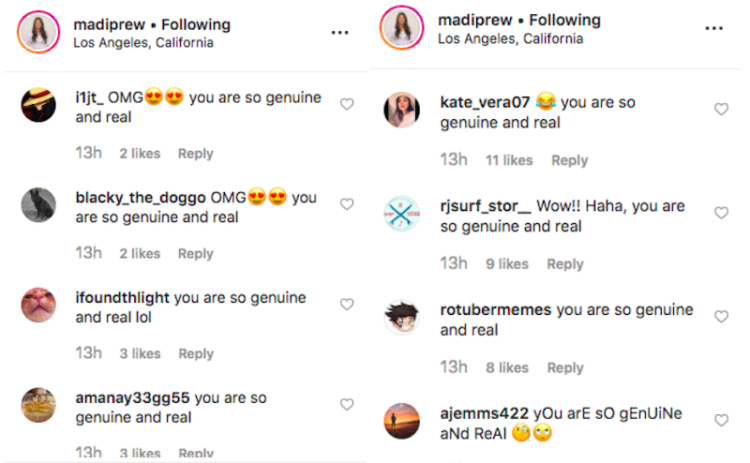 There are lots of real Prewett fans who are defending her, which makes the mix up even more confusing. Plenty of real people like her! It's okay to be your own biggest fan, just make sure you're logged into the right account when you shout yourself out.