This week, sources revealed that Game of Thrones actor Kit Harington has entered a luxury rehab facility in Connecticut to deal with stress and alcohol abuse. After wrapping up filming the HBO series, Harington reportedly felt emotionally exhausted and had a hard time coping with the transition.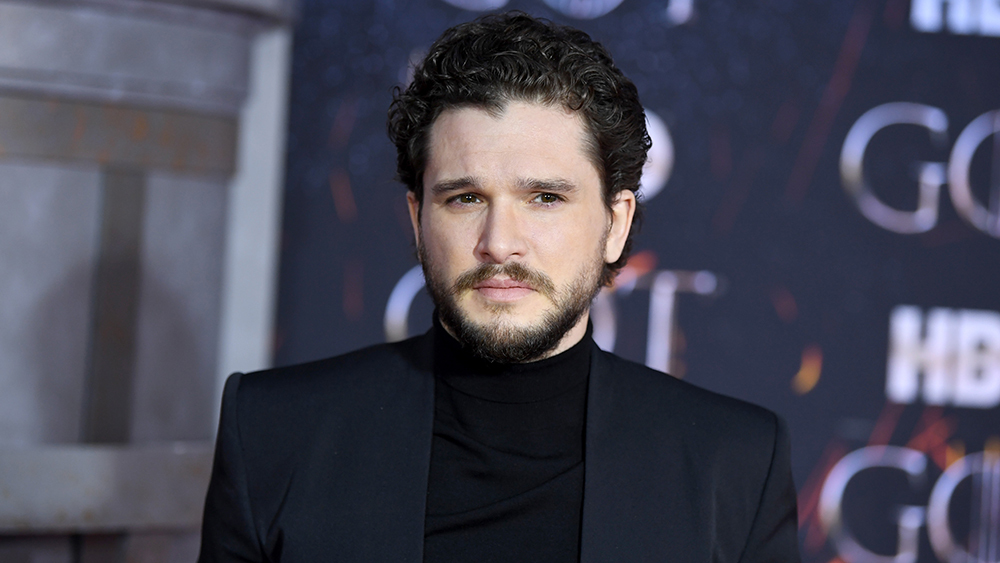 After spending ten years filming the same show, living the life of one character, and living through every up and down the show has gone through—it's understandable that Harington would be going through some struggles.
After the news broke online, many fans were extremely supportive and sympathetic, hoping that Harington gets the help he needs and commending him for taking the time out to work on his health.
Kit Harrington is being healthy. This shouldn't be looked at as a bad thing. I can't imagine the stress of being on that show.

— Jacob Budz ? #GenCon (@XPtoLevel3) May 28, 2019
Respect for Kit Harington for going to rehab to deal with his personal issues. A timely reminder that celebs are people too. Often forgotten all too easily.

— David Bedwell (@DavidBedwell) May 28, 2019
the fact that kit harington is in rehab because of his career on game of thrones makes me want to give him the biggest hug fml

— kaitlynn (@kaitsheculski) May 28, 2019
But, some people decided to turn his rehab stay into a joke.
Last season of Game of Thrones was so bad it sent Kit Harrington to rehab.

— Drew (@AndrewM58008435) May 28, 2019
I feel you Kit. I, too, need rehab especially after #GOT season 8 left a giant hole in my stomach & heart. https://t.co/NTsQ8EAbh4

— 法比安。 (@febreeese) May 29, 2019
Kit Harington checked into luxury rehab 120K/mo! for stress and alcohol : ADMITS he sought therapy after learning Jon would kill Daenerys. Hey Kit! save the money and RESHOOT SEASON 8 so the rest off us avoid (the cheap) rehab too! Please ? https://t.co/MwZqVutAUp

— Amy Mahoney (@VSbikini) May 29, 2019
Kit Harington checked into rehab for stress and alcohol? I can't say much about the alcohol but the stress is probably how bad season 8 was.

— Rachel. ? (@EmergeInColour) May 29, 2019
News: Kit Harrington checked into rehab for stress and alcohol use

Daenerys from the afterlife: pic.twitter.com/QTgYHyKuWh

— They're cumming to get Ü Barbara! (@cuming2getUbarb) May 28, 2019
If y'all really thought season 8 of GOT was good, then Kit Harington checking into rehab might probably shift your perspective a bit

— Dred DanVleet? (@_ThatBrownGuy) May 28, 2019
And, fans and followers online were pretty angry over it.
If you're making fun of Kit Harington for checking into rehab, you're the real joke. Saying "I guess the ending was that bad" isn't funny. He's a real person with real issues and he chose to get help. Don't fuel the misperceptions about mental health for the sake of a joke.

— Chris Eckstine (@ChrisEckstine) May 28, 2019
You know what's really funny about Kit Harington going to rehab for alcohol abuse?

Nothing! Because getting help for drug & alcohol abuse isn't a fucking joke.

So if you're about to crack a joke about the #GameOfThrones finale being so bad that it sent Jon Snow to rehab… pic.twitter.com/oZytZUl550

— hellresidentNY (@hellresidentNY) May 28, 2019
some disgusting tweets going about in regards to Kit Harington checking into a rehab facility for stress and alcohol. This isn't a joke, the poor guy is struggling and finding it difficult atm. People using this as an excuse to make jokes or criticise GOT season 8 are pathetic

— Jessica Wright (@itsjessw_) May 29, 2019
If you're one of these people who are laughing at Kit Harington for checking into rehab, you're an absolute joke. Just because he's a celebrity DOESN'T mean he's not human. Mental health isn't funny at all. He may seem happy on the outside but he's suffering on the inside.

— emma ♡ (@_emmactidxo) May 29, 2019
If you're up on this twitter, making fun of Kit Harington and saying he's checking into rehab because the end of GoT was bad, you deserve to be beat the fuck up in the middle of the street.

— LG ?? (@Sternness98) May 29, 2019
Here's a reminder that celebrities are people too, and when one checks into rehab—it's not an excuse to make fun of them and make jokes. Have some sympathy, y'all, they're human.