15. Seriously, that guy refuses to give up
When Dany sided with Jon and Ser Jorah realized he was in the friend zone #ThronesYall pic.twitter.com/vUNJNnUaAt

— Kelly Kapowski (@ItyBityDiddy) August 28, 2017
16. Bran still grappling with his powers
"I'm the 3 eyed raven, I can see past present and future"

"Why you here Sam"

????????‍♀️????????‍♀️????????‍♀️????????‍♀️????????‍♀️ #GameOfThonesfinale #ThronesYall

— Charlotte Rose (@CharlotteOrose) August 28, 2017
17. Arya and Jon not seeing each other since season 1
Arya: Goes to Winterfell.
Jon: Leaves Winterfell.

Me: #GameofThrones #ThronesYall pic.twitter.com/n85oJG5F0c

— Denizcan James (@MrFilmkritik) July 24, 2017
18. Varys and his little birds
Tyrion: Did you read it?

Varys: It's a sealed scroll for the King in the North… I've already tweeted it out.#GameOfThrones #GoTS7

— Merlyn M. (@OrderOfMerlyn) August 14, 2017
19. Littlefinger trying and failing to get between SISTERS
Me when Sansa said "How do you plead……Lord Baelish?" #DemThrones #ThronesYall #GoTS7Finale #GameOfThrones pic.twitter.com/Qp0xkKyZdx

— Kristen Cooper (@kmcooper86) August 28, 2017
20. The White Walkers walking backwards to the Wall at points
It takes Jon 1 ep to go far south.

White Walkers have been heading south for 7 seasons and haven't hit the Wall yet. #GameofThrones

— Mark Alvarado (@FineHijinx) July 31, 2017
21. Jon not really talking about his resurrection
Davos: he took a knife to the heart

John: #GameOfThrones pic.twitter.com/OumvMguk13

— Mr Mike (@mrmiikez) July 31, 2017
22.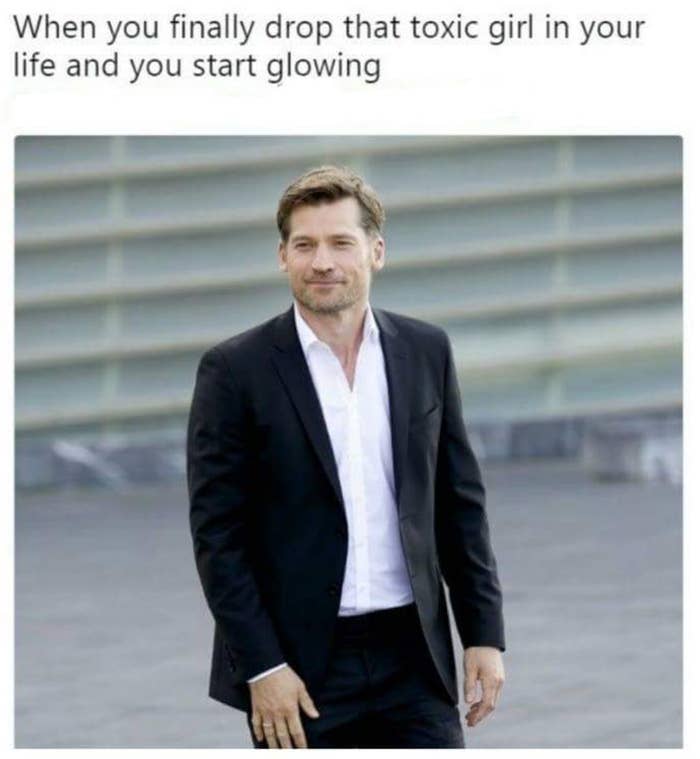 23. There will be a few more incest jokes
We only support incest if we like you ???? #GameOfThrones pic.twitter.com/outQjt0JXo

— Game of Thrones Memes (@Thrones_Memes) August 28, 2017
24. Jorah getting some heated competition
Poor Jorah is like "finally dany will be mine" then jon snow & gendry walk up the beach like #gameofthrones pic.twitter.com/DfJRQDpbjV

— uncut germs (@AreyouthereZod) August 14, 2017
25. Seriously, Lady Olenna was the Queen of Tea
#GameOfThrones
Jamie: i'm giving you a peaceful death
Olenna: *chugs poison*
Olenna: i killed your son by the way
me: pic.twitter.com/CDmfQmJIN5

— maria (@apostolidii) July 31, 2017
26.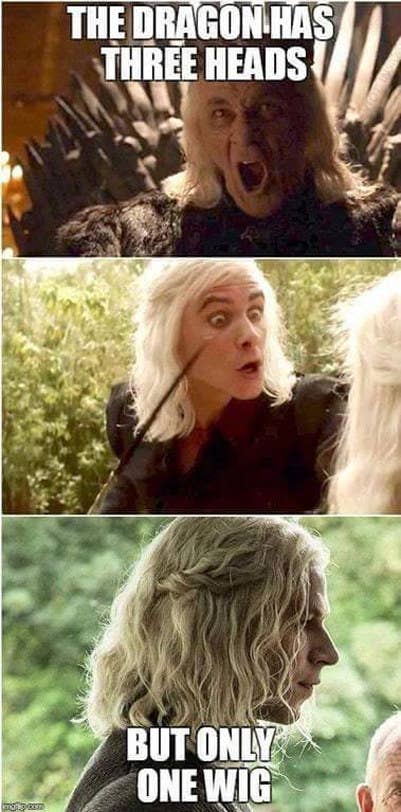 27. Qyburn really getting hot and bothered for dead people
The finale really inspired me. Presenting "Distracted Qyburn" from freefolk
28.
29. Cersei's weird prophecy from the witch in the woods
30.
31. The Magnificent Seven's journey beyond the Wall
walking into your aggressively air-conditioned office building tomorrow morning like #GameOfThrones pic.twitter.com/A81itVDWjt

— emma lord (@dilemmalord) August 14, 2017