Ariana Grande—who pulled out of performing and attending the 2019 Grammy's citing creative differences—tweeted, then immediately deleted some interesting tweets the minute Cardi B won Best Rap Album for Invasion of Privacy.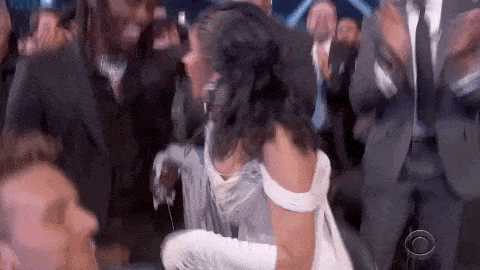 Mac Miller was also posthumously nominated for his album Swimming, along with Nipsey Hussle, Pusha T, and Travis Scott.
Grande tweeted—then instantly deleted, in succession, the following three words: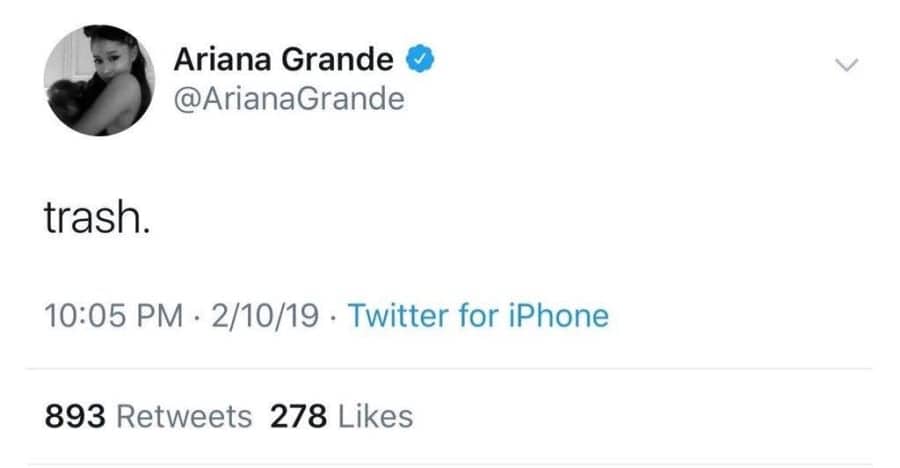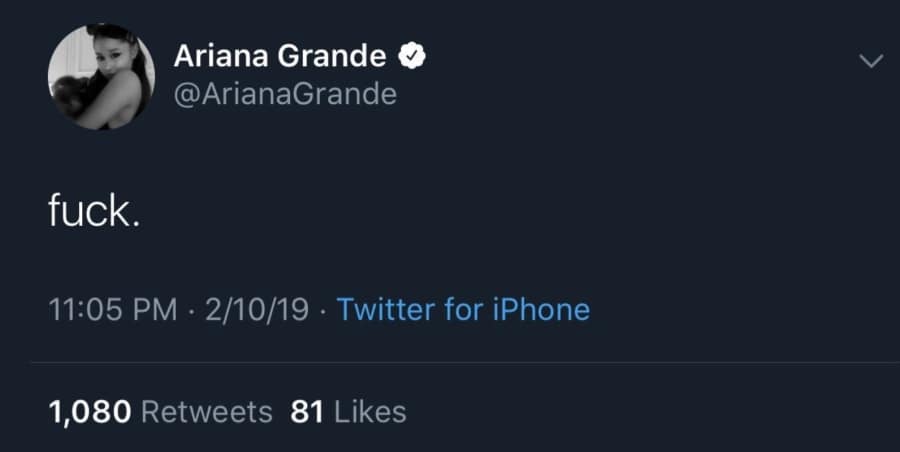 While outwardly, Grande's tweets made it seem as though she was throwing shade at Cardi for her win, the Sweetener singer clarified that her anger was directed at the Recording Academy for inviting Miller's parents to the awards knowing full well he wasn't going to win.
"THEY INVITED HIS PARENTS OUT. NO," she replied to a fan.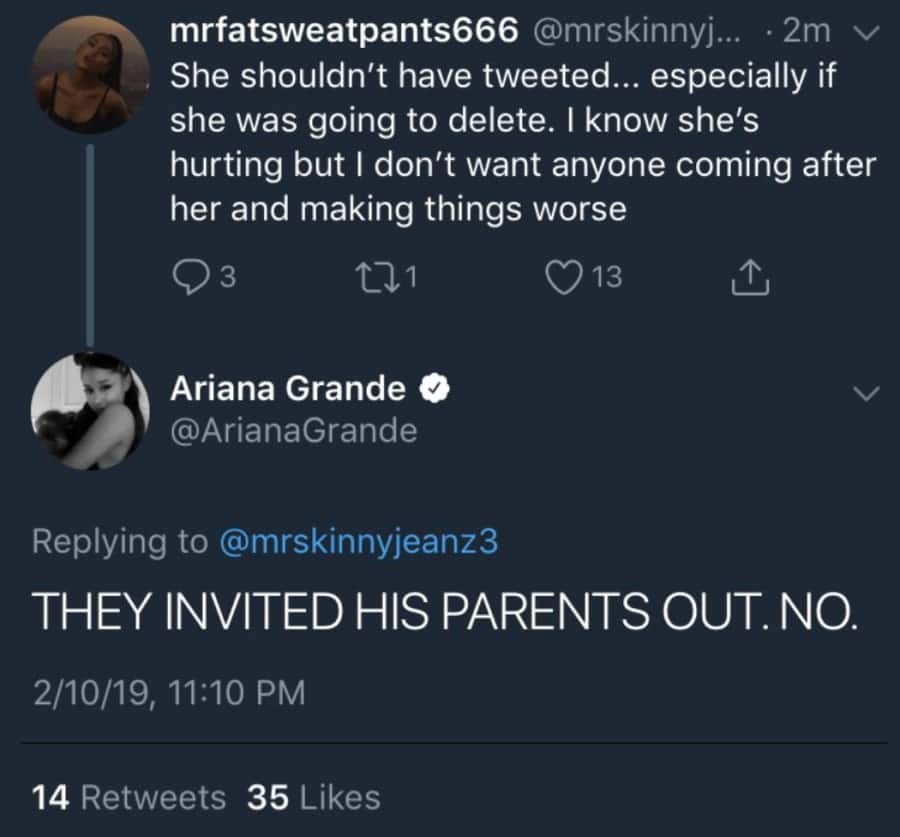 Grande replied to a fan account tweet, promising that her angry tweets had "nothing to do" with Cardi. "She's not [trash] at all and that's now what I meant," she clarified, "and u know that."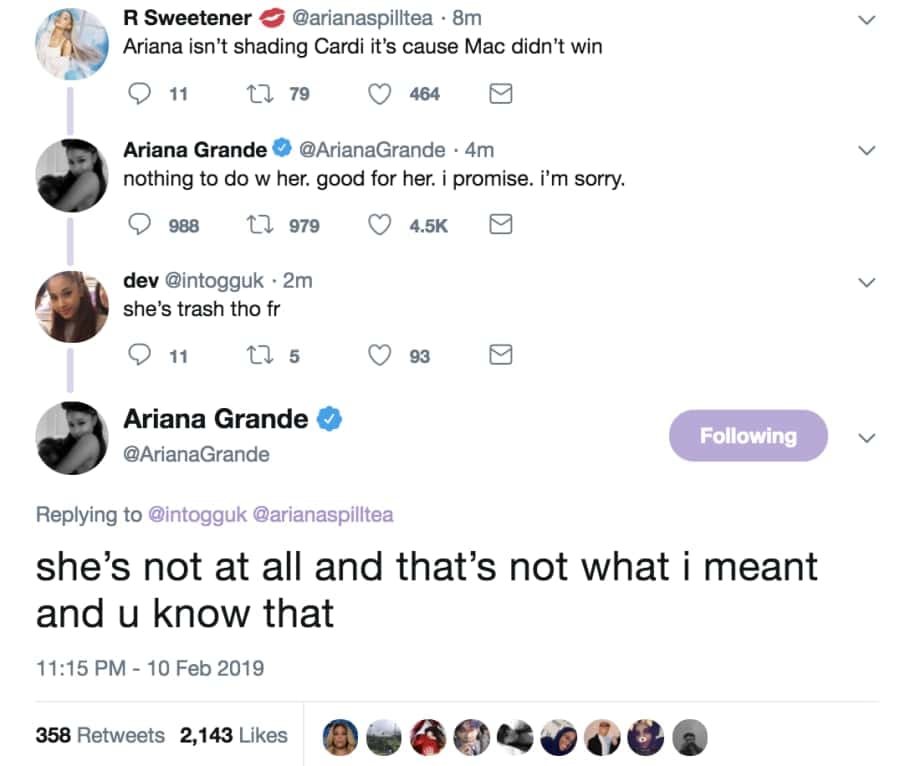 And once again cleared up the self-started drama by explaining how Miller's mom, Karen, was going to "have a green suit made" for the awards.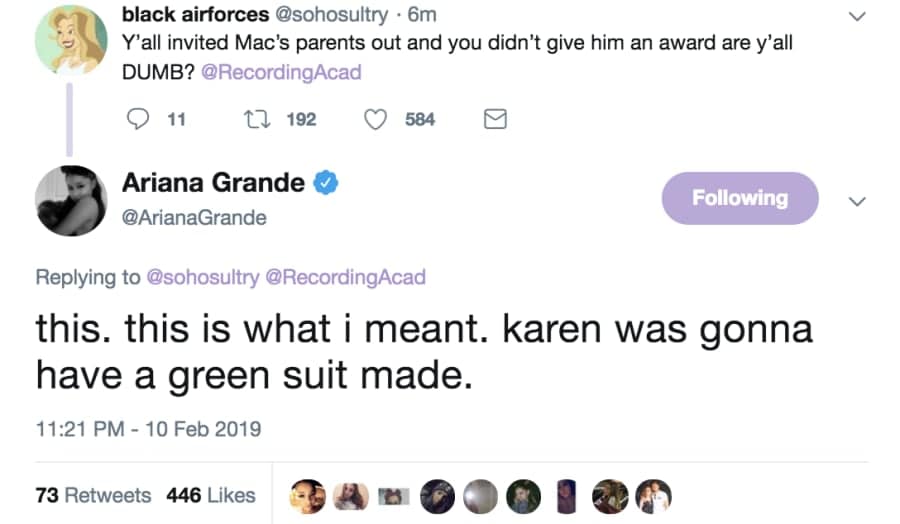 Grande then posted images of the dress she would have worn to the Grammys, had she decided to go.
? @AlfredoFlores pic.twitter.com/bGfYbRR1nu

— Ariana Grande (@ArianaGrande) February 11, 2019
Cardi, for her part, gave a shout out to the late rapper on Instagram and said that she's sharing the win with Miller.
"I read an article that Mac Miller's family said that if he don't win, they want me to win so I'm sharing this Grammy with you mother f—er. Rest in peace," she said.
h/t BuzzFeed