"The only people who slept through more eighth grade science class than chem trailers" says meteorologist Keith Carson of people who call themselves flat-Earthers.
"I know what you're thinking Keith, please don't even give these people the time of day, but I'm going to and I'll explain why in a minute," he explains in a seething, 5-minute takedown of the movement. "Unfortunately the flat-Earth movement has picked up steam lately, thanks to a few high profile endorsements from people like Kyrie Irving, Shaq, and the rapper B.o.B."
He goes on to explain that these super famous people are not just Internet trolls. "And I assumed for a while, like many people do, these people are just trolling," he says. "There's no way they actually believe the Earth is flat."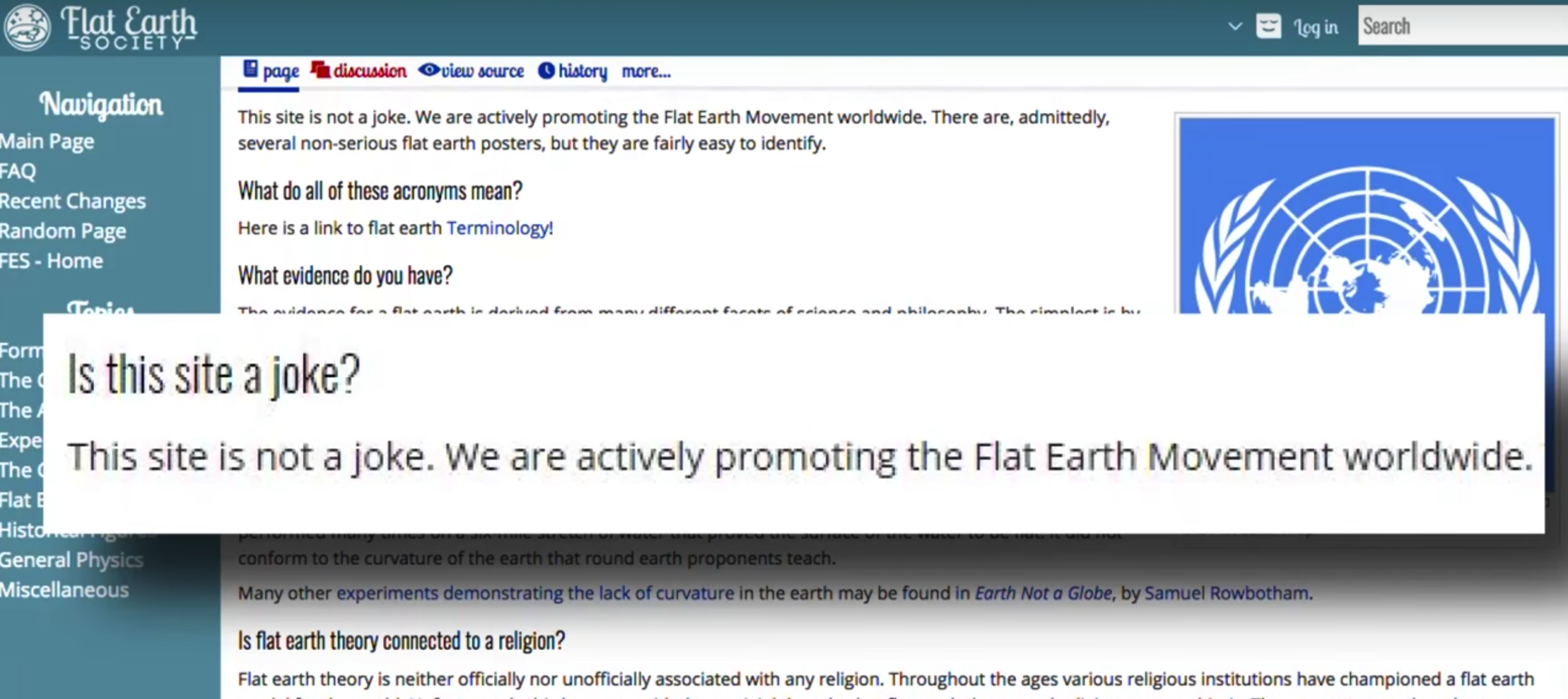 Unfortunately, it seems as though flat-Earthers aren't actually trolling. They really do believe in this utterly disprovable wayward notion. Carson, who works for NBC affiliates WCSH and WLBZ in Maine, explains how at the core of this belief is "a disconnect between a personal daily experience and the overall reality. They observe a flat Earth day to day, therefore that must be the truth."
"So let's knock this thing down in a few short minutes," he states, before going on to do just that.
His first point? All the pictures we have of our spheroid Earth.
"Don't forget this live view we have from the International Space Station you can pull up at any time," he points out.
Flat-Earthers response? Hoax. NASA isn't hiding the shape of the Earth from anyone, they truly hold the misguided belief that the Earth is round. NASA is however promoting a space travel conspiracy to "further America's militaristic dominance of space."
His next point: How might day and night be possible on this flat Earth?
Flat-Earthers believe the sun is a spotlight which rotates around the Earth. However, this does not explain this small fact: "You'd never see the moon during the day, daylight hours would never change, and most importantly, you'd always see the sun, even during the night."
So why is Carson even bothering to acknowledge this movement? Because it's followers are actually raising money for it. B.o.B. for example, is attempting to raise 1 million dollars for "Flat-Earth research."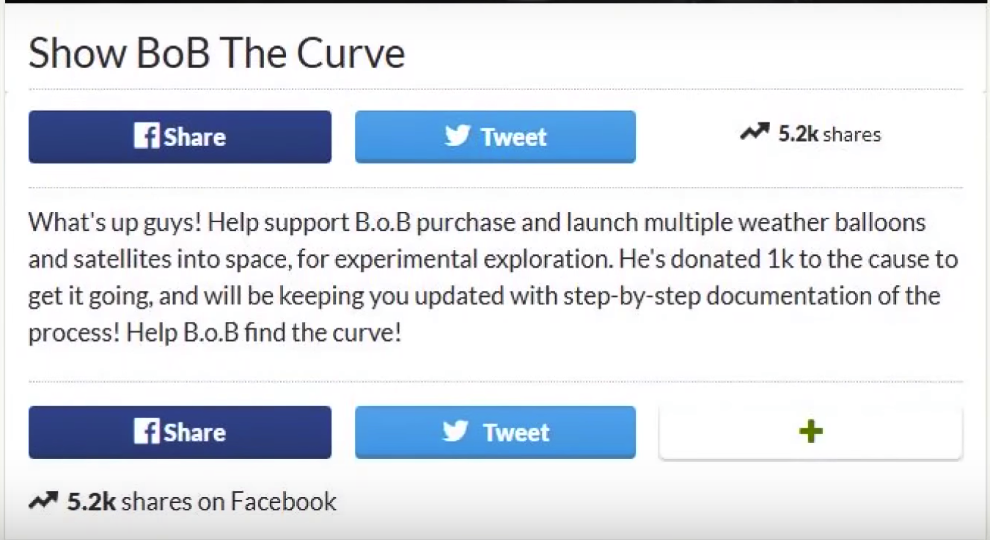 And he isn't the only one. Mad Mike Hughes has raised tens of thousands of dollars to build a homemade rocket in an effort to take a picture of what he believes will be a flat-Earth. That's tens of thousands of dollars getting thrown directly into a trash can when the funds could instead be helping cancer research. That's why Carson is bothering to acknowledge it.
Needless to say, flat-Earthers weren't thrilled: 
Some Flat Earthers REALLY didn't like my segment. pic.twitter.com/R9TrR6zjxW

— Keith Carson (@KeithCarson) December 15, 2017


If you want to subject yourself to some more infuriating rhetoric, just look up "flat earth" on Twitter.