It's no secret that Justin Bieber and Selena Gomez are back in action – full-throttle. It's like the Return of Jelena (get it, Jedi, Jelena – don't hurt me). Fans have been waiting for this moment for quite some time – well, some fans. It just so happens that The Weeknd and Selena Gomez cut ties right after she was seen floating around town with Bieber – her ex-boyfriend. While reps have said the couple split for touring and scheduling reasons, everyone feels deep down in their hearts that it was the Biebs who got in the way.
But, since The Weeknd and Gomez publically decided to part, Bieber and Gomez have been spending much more time in public together. Long gone are the days where they were having secret hangouts at his home in Cali, and now, they're actually going out on dates and holding hands in public (while riding bikes, how sweet). But, now, fans can rejoice because TMZ caught these lovers locking lips at a hockey game.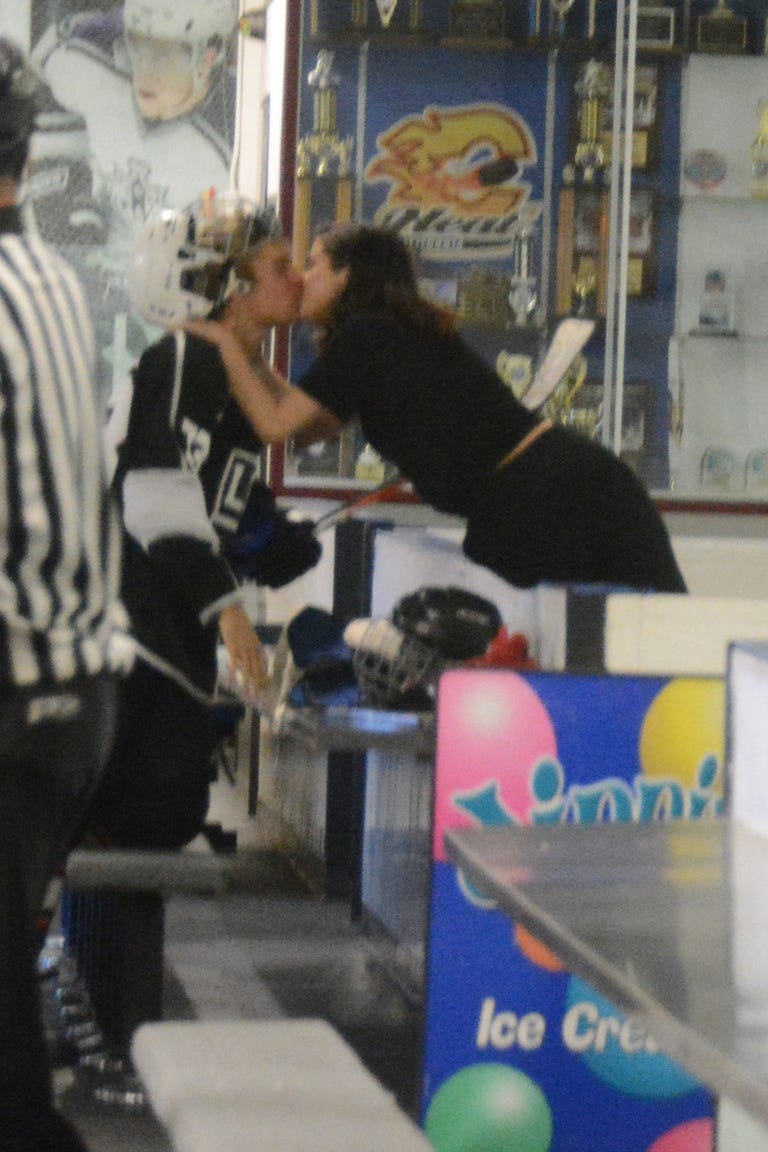 Yeah, that's right – that's Jelena back and better than ever, friends. According to TMZ, Gomez attended a hockey game that Bieber was playing in on Wednesday in Los Angeles and between periods, smooched her ex-man now new-man on the lips. Look, if you ask me, she knew someone would snap a photo of them kissing. Maybe she's trying to send a message – "me and the Biebs are back in bed together and none of you can stop me." Or, maybe she thought no one would see – but hey, you're Selena Gomez, the most followed person on Instagram…the paps don't sleep.
After the photo went viral online, fans had a lot of thoughts about what was going on.