6.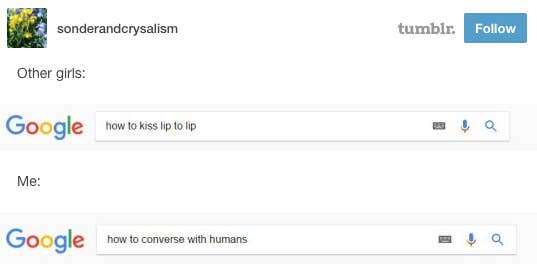 7.
⚪️Single
⚪️Married
⚪️In a relationship
⚪️Divorced
?Unable to find love because in addition to having a resting bitch face, being extra shy and socially awkward, my standards have been set unrealistically too high by Shawn Mendes and Harry Styles

— ryan (@sharrystattoos) October 8, 2017
8.
9.
INTERVIEWER:How good are your public speaking skills?

ME:*from behind a tall plant in the office, I throw a piece of paper saying 'Decent'*

— Michael, still eerie (@Home_Halfway) April 1, 2015
10.