We all deal with stress on a daily basis. Some of us deal with stress well, while some of us have deep-rooted anxiety issues that really prevent us from doing everyday activities that others can easily do. Whether it involves work, your personal life, relationships, everything in life comes with some form of stress or anxiety trigger. IT SUCKS. We will forever have stress in our lives, and, this means we'll forever have to deal with our anxiety issues.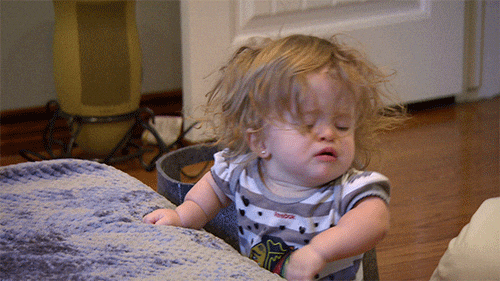 While having anxiety can be a really big downfall for some people, more and more people are speaking out about suffering from anxiety disorders and even panic attacks. Due to this, they are also using their brilliant minds to come up with coping mechanisms and ways to help alleviate anxiety. And, you can download and access them from your smartphone you are constantly on.
1. Happify (iOS, Android):
Happify retrains your brain to help get rid of negative thoughts and create a more fulfilling life for yourself by offering fun games and activities. Who doesn't love games? Even better, Happify is free. However, if you love the app, you can upgrade to Happify Plus for access to even more options for as low as $4.99 a month.
2. Headspace (iOS, Android):
Headspace is a great app for meditation. Meditation has been known to help with anxiety and stress for years. It is can be beneficial for beginners looking for guided meditations to help them learn – because meditation sometimes cannot be easy for everyone. Not only does meditation help with stress but it also helps with self-awareness, conscious eating and aiding in better sleep. The first 10 days are free, but once those 10 days are over, users have the option to pay $12.99 a month if they want to continue using it.
3. Calm (iOS, Android):
Calm is all about mediation and letting your mind be at ease. This app will help develop mediation skills, relax your mind and body with breathing exercises, get a better nights sleep, and enjoy relaxing scenes at any time, anywhere. This is great for people who are looking to start as a beginner with meditation and breathing exercises as a way to cope with anxiety. The best part is that the app is free for both iOS and Android users.