In the world of the Internet, hacking has become just as easy as Googling something – or, so it seems. Recently, big networks and companies have been getting hacked (like HBO) and now, celebrities' social media profiles are the next thing up to bat.
Selena Gomez, popstar and actress, was the latest victim of an Instagram hack – which is ironic because she's the most followed person on the app with 125 million followers. The person who hacked her account didn't post anything embarrassing of her, but instead, of her ex-boyfriend Justin Bieber.
The photos posted were from a 2015 trip to Bora Bora where paparazzi snapped some naked photos of Bieber and – now, all 125 million of her followers had the chance to see them, too.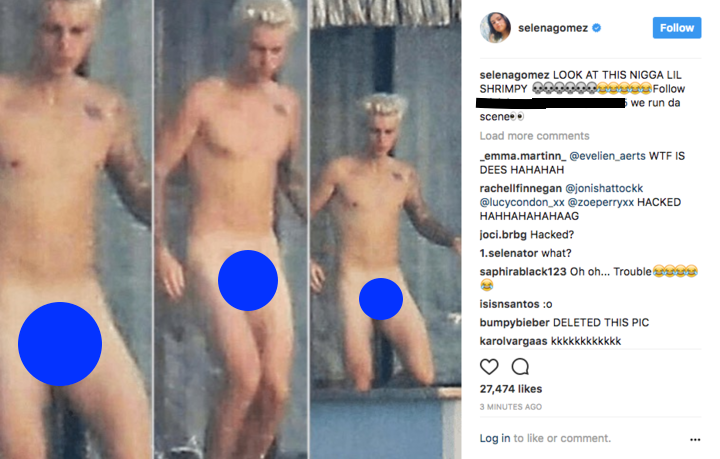 The captions had different accounts that were responsible for the hack, but the photos were since deleted and removed from Gomez's profile. Neither Gomez nor Bieber has issued any statement on the incident – but, we're curious as to what The Weeknd thinks.