Game of Thrones is coming to an end – whether we like it or not. With Sunday being the Season Finale of Season Seven, there's a lot of questions that need to be answered. The biggest one of all – for most fans – is are Dany and Jon going to f*ck or not? The suspense is killing everyone, slowly.
So, while we all sit on the edge of our seats waiting for Sunday while scrolling aimlessly through Game of Thrones theories – here's a photo to soothe all your worries – of Kit Harington and Emilia Clarke kissing.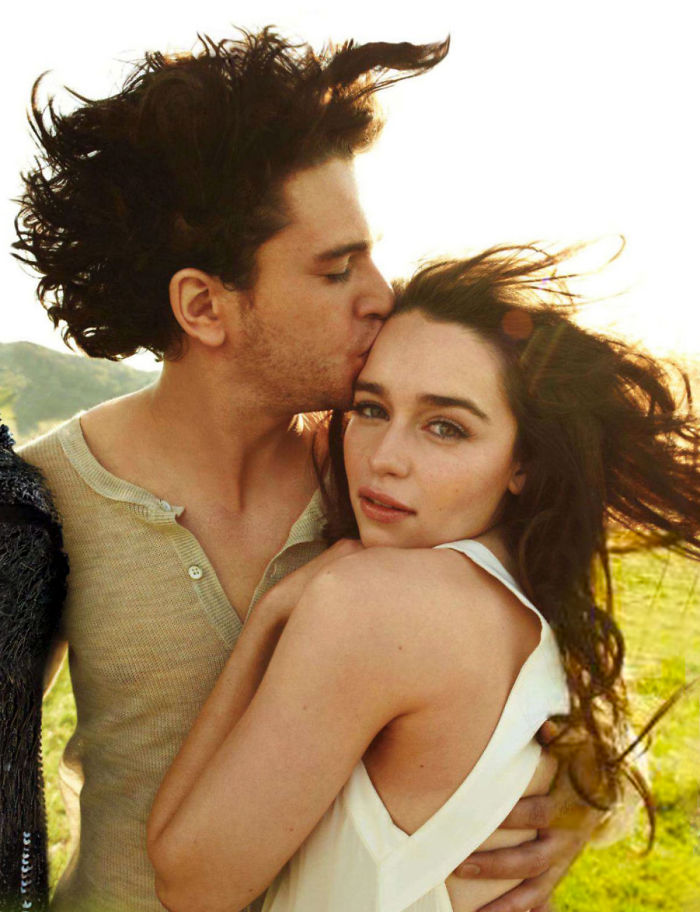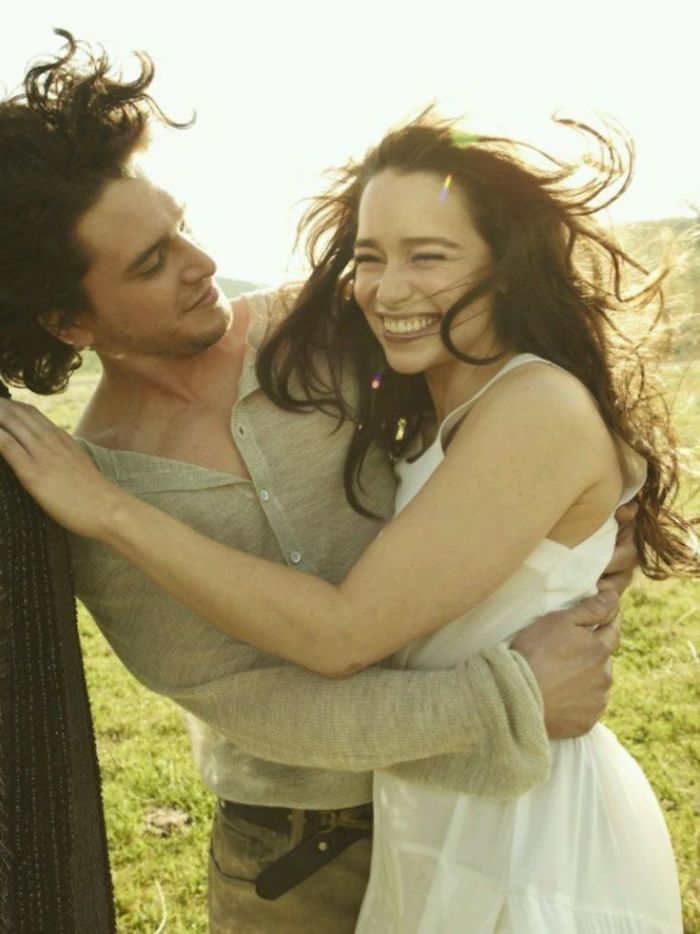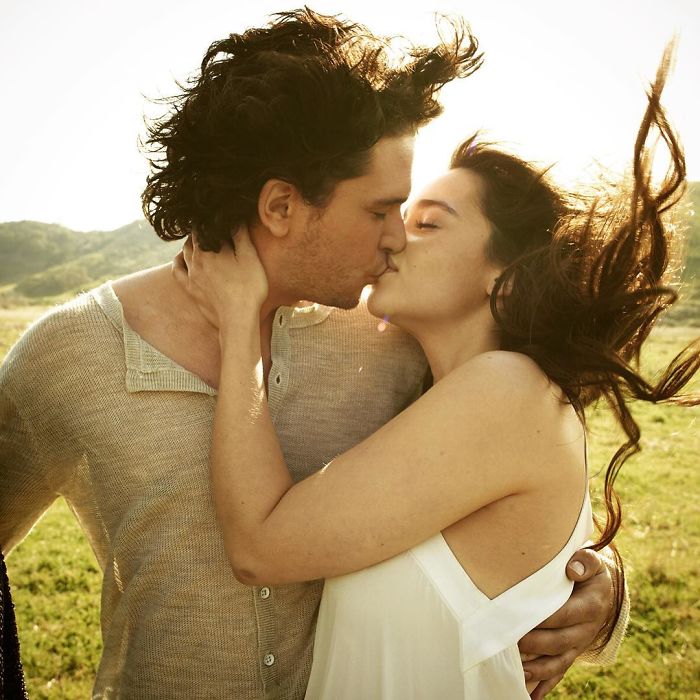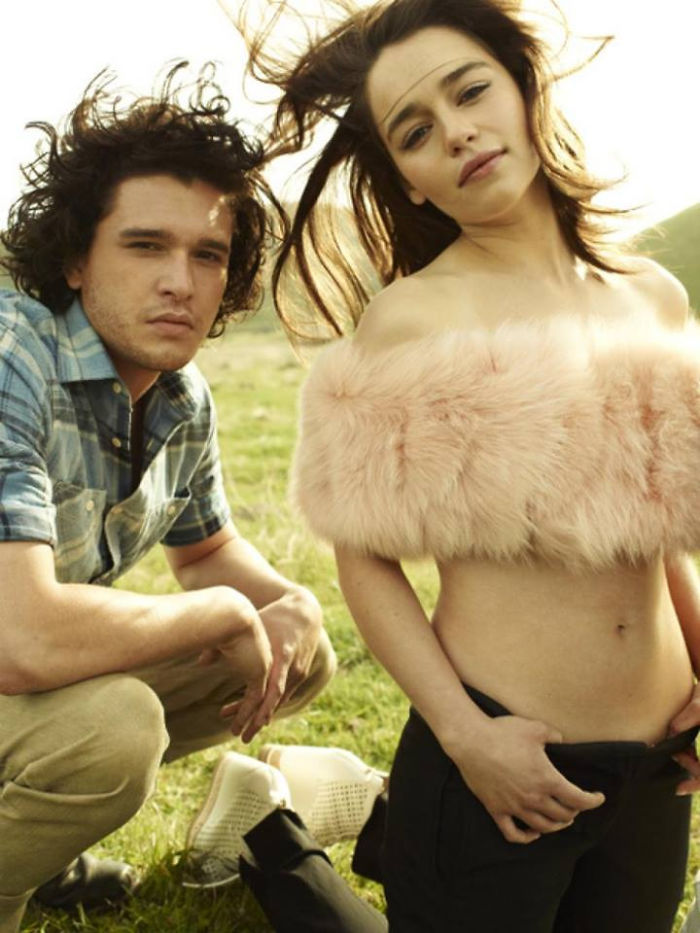 The photos are from a 2012 photo shoot for Rolling Stone Magazine – and, although they are old, they are beautiful. See, I think Jon and Dany would be adorable together if they weren't related – not sorry.
After the photo resurfaced, fans couldn't stop talking about it.
can't get over emilia clarke and kit harrington's Rolling Stones photos!! so. much. feels ?

— GREZ ♡ (@abajagrezel) August 24, 2017
I ship Kit Harrington and Emilia Clarke IRL not Jon Snow and Daenerys Targaryan.. @GameOfThrones DO NOT LET THEM END TOGETHER! Only IRL ? pic.twitter.com/zQXoqDMEJ6

— Nadya Heilmann-Jes.. (@TrashPanda95) August 23, 2017
Wait Kit Harrington and Emilia Clarke kissing in 2013?

— Hursh (@HVAAFC) August 1, 2017
ANYTIME i see that picture of emilia clarke and kit harington kissing my entire day is automatically ruined

— margo (@marg000) June 30, 2016
kit harington and emilia clarke kissing appreciation tweet pic.twitter.com/Vl9jDwe21T

— lana (@finnwolfharvd) March 29, 2016
Is it just me or Emilia Clarke and Kit Harrington had such a good on screen chemistry? #GameOfThrones #GoTS7 #SpoilsofWar

— Apple Mania (@ApsMania) August 7, 2017
there are pictures of kit and emilia kissing and idk how to react

— malek (@aryastarcksus) June 26, 2017
WHAT IS THIS PHOTO OF KIT AND EMILIA KISSING???????????

— Steph (@lemongrabbing) February 6, 2016
Why did the world notice Kit and Emilia's kissing pic now? Why was something so precious hidden from us?

— Viserion Targaryen? (@Khaleesi_Ren) February 6, 2016