Season 8, Episode 3 of Game of Thrones was a long one—but the ending made it all worth it. After a long, tough, cold battle with the Night King, Arya Stark is the one who delivers the final blow and destroys the King and his Army of the Dead.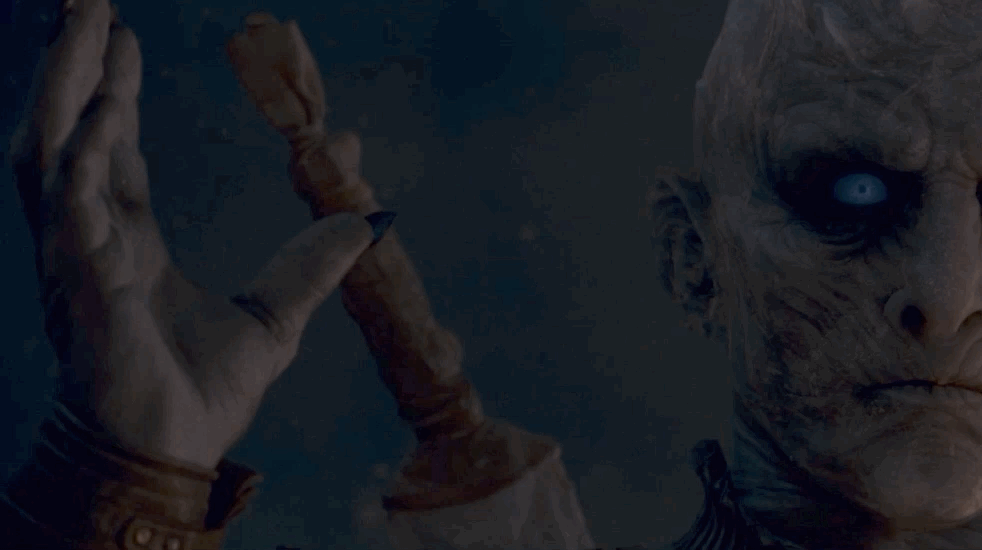 While we were shocked as sh*t to see it go down—it turns out, the cast was also shocked when they first received their scripts for Episode 3.
In a video making its way around Twitter focusing on the cast behind-the-scenes,Emilia Clarke, Kit Harington and show writers discussed the decision to have Arya (Maisie Williams) be the one who takes down the Night King.
Emilia Clarke said she was shocked. In the video, she says she thought it was going to be her, then Kit, but then seeing it was Arya—she was cheering.
Executive Story Editor Dave Hill added that even Williams loved the fact that she was the one to deliver the blow. And, he added that Kit Harington was okay with it, too. But, as it turns out, Jon Snow was pissed.
In the video, Kit said he was"pissed off" it wasn't him after all these seasons of fighting the Night King on his own.
However, showrunner David Benioff shared that it was only right to have Arya Stark be the one who did it—after Jon Snow had continuously been the "hero" for every single season, it was time to pass the torch.
Benioff claimed that they knew "for years" that it would be Arya who kills the Night King.
And, Thank God for that, am I right?!?
Watch the full behind-the-scenes video here: 
but emilia vs kit's reaction to arya being the chosen one to kill the NK i- #GameofThrones pic.twitter.com/hvoFTeh53B

— ???? ™ (@livelovebread) April 29, 2019