Recently, Chris Pratt and Anna Faris announced their divorce to the world and everyone was heartbroken. The two hilarious and amazing actors – while adorable together – just don't see it working between them, despite having a son together.
They both issued these public announcements on their social media profiles.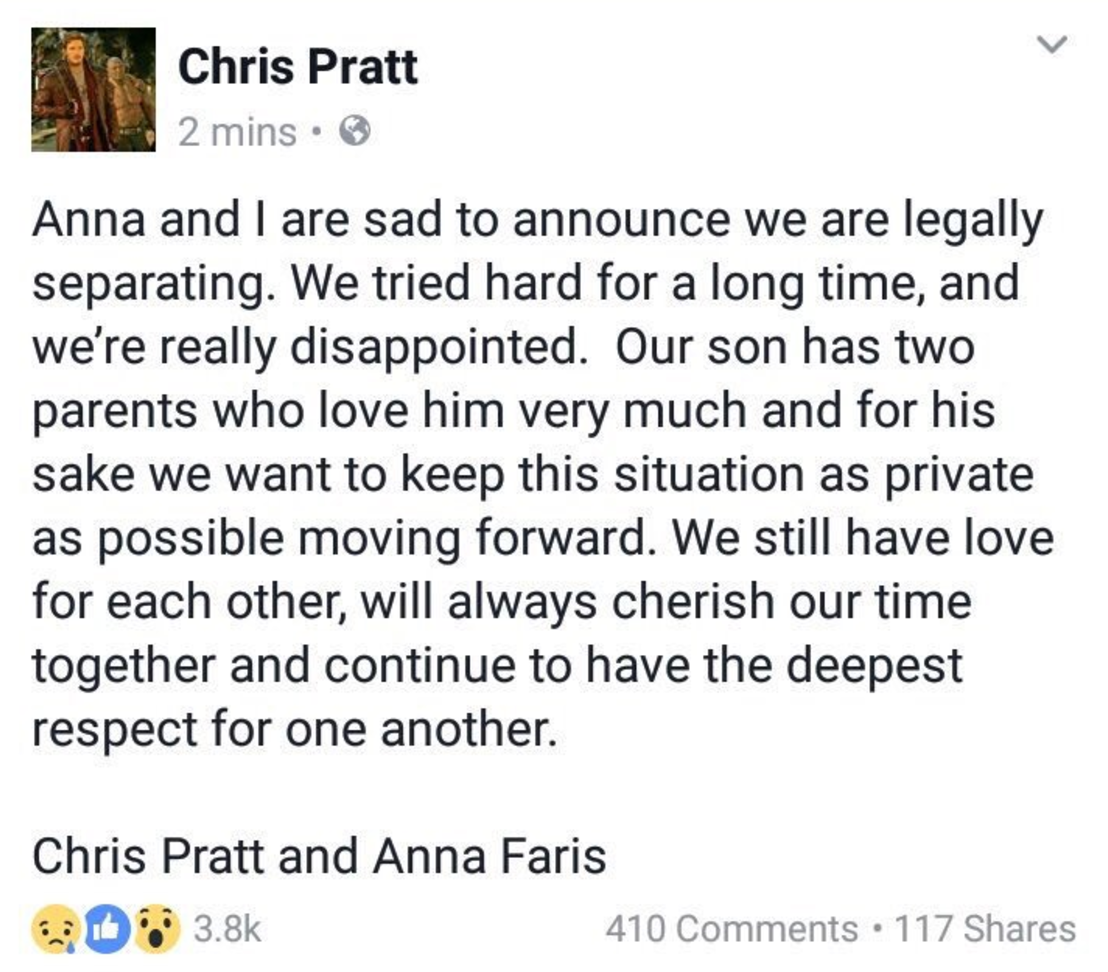 Of course, people blamed Jennifer Lawrence at first – because she and Pratt had insane chemistry on/off screen after filming the movie "Passengers" together.
chris pratt and anna faris are divorcing, if yall didnt think he and jennifer lawrence fucked before then its confirmed now

— ❄️Jon Snow Is AZOR AHAI? (@Stray_Arrows) August 7, 2017
But, sorry to burst your bubble – evil minions – their divorce has nothing to do with Jennifer Lawrence (who has a boyfriend, thank you very much).
A source close to Anna and Chris told TMZ that Anna wanted to take some time off from acting and spend more time together as a family, maybe have more kids, too. But, Chris' career is on the brink of sky-rocketing, as he's gotten more offers rolling in for movies and, he just doesn't have the time to be a "family man" right now. Ultimately, this is what led to their split.
It's normal for couples to have differences in opinions when it comes to work and priorities, ultimately, if they can't compromise – they split.
See guys, celebrities – they're just like us.