This week's Game of Thrones episode – The Queen's Justice – was jam packed with dozens of shocking surprises, plot twists, meetings, crossovers and a hella lot of humor too. My dirty, f*cked up and twisted mind could not keep itself quiet for the entire hour and six minutes that it was on.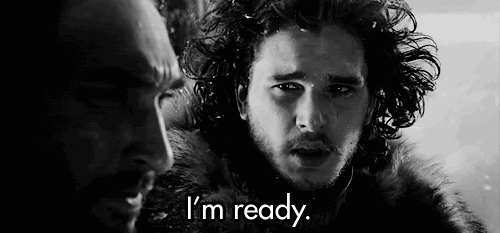 1. Does anyone else sing the lyrics "Game of Thrones now, Game of Thrones now, Gonna watch it, Gonna Watch it…" to the theme song?
2. Oh Jon Snow, looking like a young Leonardo DiCaprio washed up after the Titanic sunk. Jk. You're cuter.
3. Jon and Tyrion look like two frat bros that beat the sh*t out of each other while drunk and then made up the next day.
4. The Onion Knight? What are you Shrek?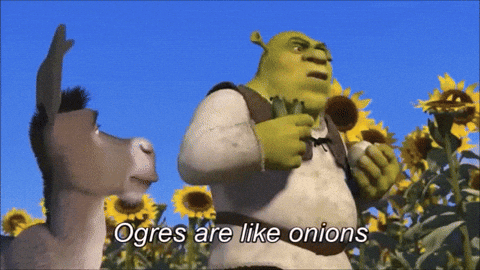 5. DID NO ONE GET THE MEMO THAT HANDING OVER YOUR WEAPONS MEANS DANGER? K, no one thinks clearly obviously.
6. Since when did the Game of Thrones writers get so funny? "We're done with the books so lets just be witty AF now."
7. Don't worry Tyrion, I've been drunk for most of my life, too.
8. Jon Snow losing hot points by being scared of Dragons – sorry not sorry.
9. "Mom can you pick me up? I'm scared." #SP
10. The Red Woman is hiding because she burnt Princess Shireen. Yeah, your mistake was F*CKING BURNING PRINCESS SHIREEN. You call that a big mistake? I call that go f*ck yourself. Someone just push her off a damn cliff already.
11. "I brought fire and ice together." Wait. Wut.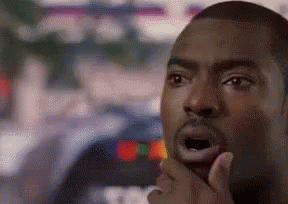 12. OK DANY WITH THAT INTRO – I SEE YOU QUEEN YASSSSSSS. MOVE OVER BEYONCÉ.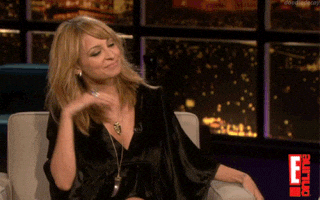 13. "This is Jon Snow." Dead.
14. I'm f*cking dead. Deceased.
15. Tyrion knows he's f*cked up by not asking Jon Snow to bend the knee via raven right now. Dany giving Tyrion that "you done f*cked up A-A RON" look.
16. Dany is so cocky it's actually giving me life. Chills. Female empowerment. Who run the world?
17. "I AM NOT." HE WON'T BEND THE KNEE??!?!?! GIRLLLLLL, GET ME SOME POPCORN THIS IS ABOUT TO GO DOWN.
18. Dany is like "Is this dude SERIOUS RIGHT NOW?!?"
19. Political sexism against women on screen dark and dreary GoT 2017.  Literally Republicans like "I will not bend the knee to Hillary Clinton 2017."
20. Why does Dany have crazy eyes all the sudden? Why is Dany being a high school petty little b*tch.
21. "He won't call me Queen." Cry about it. Someone call the Wambulance.
22. Sorry, Dany, love you BB. Pls forgive me.
23. Jon Snow sounds like a guilty boyfriend trying to explain how the White Walkers are real – "YOU GOTTA BELIEVE ME. We're just friends, I told you she's just a friend!!!"
24. I can't decide if I'm #TeamDany or #TeamJon.
25. Okay, I'm Team Dany after that speech.This girl has been through some SH*T.
26. Dany just gave every girl the courage to leave their dead beat men 2017.
27. I believed in MYSELF. I AM WOMAN. HEAR ME F*CKING ROAR.
28. Davos almost spilled the beans on Jon dying sounds like a dude's friend who almost spills the beans on him cheating on his girl. My bad, bro, didn't mean to say that.
29. "Am I your prisoner?" "Not yet…" I swear to God if they f*ck. I'M NOT HERE FOR THAT.
30. Poor Theon, always the disappointment of literally everyone in the entire universe. It's bad enough he doesn't have a d*ck. Now, he's gotta be the black sheep of the entire world. Forever awaiting his clapback.
31. EURON GREYJOY NEEDS TO DO LESS. WAY LESS.
32. "I have to be honest, it's making me hard." Go home, Euron, you're drunk.
33. Did he just call Theon a twat? ONLY I CAN CALL THEON A TWAT AND GET AWAY WITH IT.
34. Cersei Lannister looks like she's about to orgasm on the Iron Throne at the sight of her enemies in capture. Yup, she's wet.
35. "I give you what no other man can get" – JAMIE, YOU GOING TO TAKE THAT?
36. Picturing anyone putting their finger in Cersei's bum. I might have just vomited. Nope, definitely vomited.
37. I want to feel bad for Cersei – but I can't feel bad for someone who f*cks their brother.
38. Nope. NOPE.
39. I DON'T FEEL BAD THAT YOUR INCESTUAL DAUGHTER DIED. Ok maybe .00005% bad.
40. NO SHE DIDN'T.  WHAT A F*CKING WAY TO GO OUT. THE SAME F*CKING WAY?!? CERSEI YOU EVIL B*TCH.
41. Oh God no. Not this. My eyes. My eyes are burning. Make it STOP. I'm too innocent for this dirty, dirtiness.
42. I bet you that Jamie and Cersei's foreplay is dirty talk about how she's going to kill all of her mortal enemies. "YES JAMIE, TELL ME MORE ABOUT KILLING TYRION. YES. YES. YES."
43. Tyrion just summed up what living with anxiety is like – GoT you cut me deep.
44. So – will Game of Thrones be nominated as a Drama or a Comedy because I'm here laughing.
45. Dany and Jon's conversation on the bridge looks like it's straight out of a Nicholas Spark novel. Don't get any ideas, Dany, that's your nephew.
46. Why do men always need to be right – she gave you what you want – but you still need her to admit she believes you and your army of the dead? Literally, men.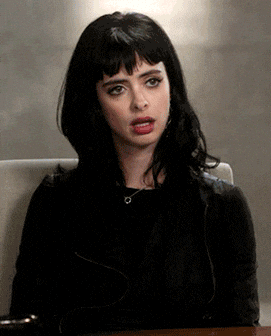 47. SANSA STARK – WHEN DID YOU GROW A SET OF BALLS? I am living for this newfound Sansa. Work, b*tch. Work your Cersei Lannister hairstyle.
48. Omg – Arya is back. WAIT. WAIT WAIT WAIT WAIT WAIT.
49. BRAN?!?!?!?!?! I'm crying. No wait, there are actual tears rolling down my cheeks. I'm in tears. Right in the feels.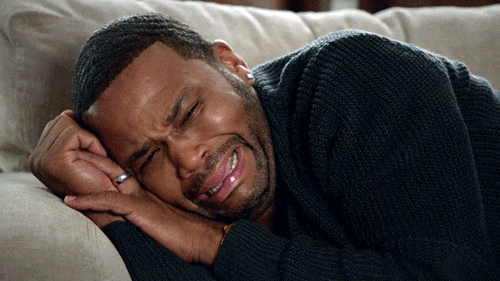 50. Samwell Tarly is the underdog of Game of Thrones and I will forever cheer him on. You go Glen Coco – you cure that greyscale.
51. TYRION YOU JUST KEEP COMING WITH THE SURPRISES. PLANNING TO TAKE YOUR OWN FAMILY DOWN SINCE DAY 1.
52. Wait where TF is everyone? That win was too easy. Nothing on GoT is that easy. Except for maybe Tyrion's ex-prostitute who slept with his father.
53. Oh, of course Jamie is busy cleaning up Cersei's enemies, where else would he be?
54. Olenna Tyrell will not die today. Not on my watch.
55. Even at the brink of her own death, Olenna Tyrell stays spilling tea. Hot, hot tea.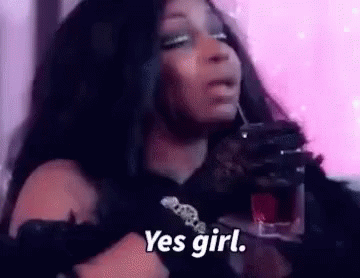 56. WAIT WUUUUUUUUUUUUT?!?!?!?!!?!!?!?
57. "Tell Cersei. I want her to know it was me."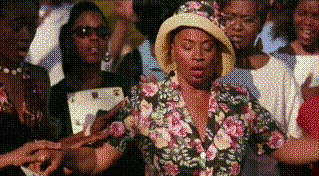 58. OLENNA TYRELL LIKE – HOLD MY WINE, WATCH THIS SHADE.
59. The only person who can be a complete and utter boss while dying – I am hyperventilating.
60. I-F*CKING-CONIC.