It seems to be a trend that child stars in the spotlight go on a slight downward spiral as they get older. Case in point – Amanda Bynes. But, recently, it wasn't those Disney Channel stars we know and love who went down the wrong path. Instead – it was none other than our "I Want Candy" heartthrob, Aaron Carter.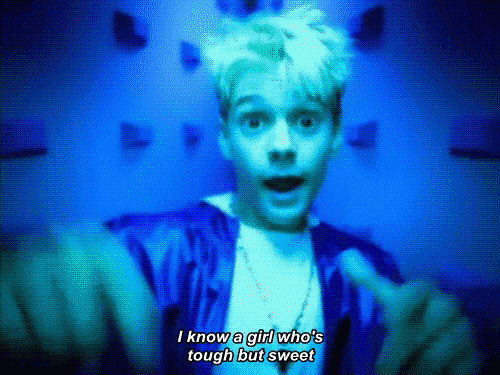 He's no longer singing about girls named Candy – and, instead, has got himself slapped with a criminal record.
According to several news outlets, Aaron Carter was arrested in Georgia on Saturday night – being charged with a DUI, possession of marijuana and other drug-related things. Carter also failed a breathalyzer test. His girlfriend, Madison Parker, was also in the car and arrested alongside Carter.
What is it about these celebrities that make them feel as though they are invincible? While I can let a lot of things slide – driving under the influence is one that is outright stupid and selfish – you never know who you will hurt.
And, while we know this is a serious offense – Twitter went lit with some comments that do make us giggle.
Aaron Carter was arrested on drug charges, but it's still a big improvement from everyone thinking he no longer existed.

— Nick Jack Pappas (@Pappiness) July 16, 2017
Aaron Carter got arrested? Guess his party was too much. ?? pic.twitter.com/1Cqw73VkYV

— Gracie! (@bakedzito) July 16, 2017
Aaron Carter unfollowed me, got a dui/possession charge, picked up a meth habit and aged 35 years- you've been warned

— Keeden (@drieva) July 16, 2017
FREE AARON CARTER HE AINT DO NOTHING. pic.twitter.com/YU5YGAs9a4

— ?King Balloon ? (@CAMPcounselor24) July 16, 2017
Aaron Carter aged like a banana peel. pic.twitter.com/WsKdjseTMT

— baeomie. (@baeomie) July 16, 2017