Fidget spinners entered the world in 2017 and since their release, they have become kids favorite annoying toys and teacher's worst nightmares. While they started off as a way for kids with ADD and other attention disorders, stores caught onto the viral sensation of them and now – they are everywhere.
Of course, when products "blow up," it's only a matter of time before new and improved ways to sell them come about. After the fidget spinners were selling out like crazy, someone decided to "improve them," by adding a bluetooth device.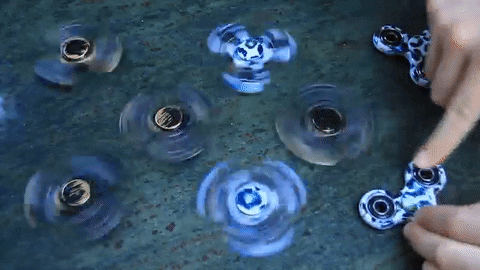 While these fidget spinners sound incredible, because – they have a built in speaker to play music from – they are dangerous and a hazard to anyone who buys them. According to two women in the United States, the bluetooth fidget spinners they purchased had caught fire and "burst into flames" while charging.
Not good.
"Don't plug in your fidget spinner, it will catch on fire"

— Little_sky770 (@little_sky770) July 4, 2017