Some guys are complete and utter dirty, dirty dogs. There are some things in life that are just wrong, lines that should not be crossed. And, when they step over that line – we can do nothing else but shame them from now until the end of time.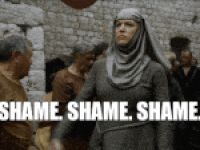 Like, this one guy, who slept with his fiancé's friend (who was her bridesmaid) the night before their wedding. What the actual f*ck.
The bride's best friend decided to share the story, in detail, on her Twitter page.
Y'all. I have been having the most ridiculous 24 hours. Friend wants to keep the drama off twitter, but is okay with me saying this:

— Donate 2 DVshelters! (@starlightgeek) June 17, 2017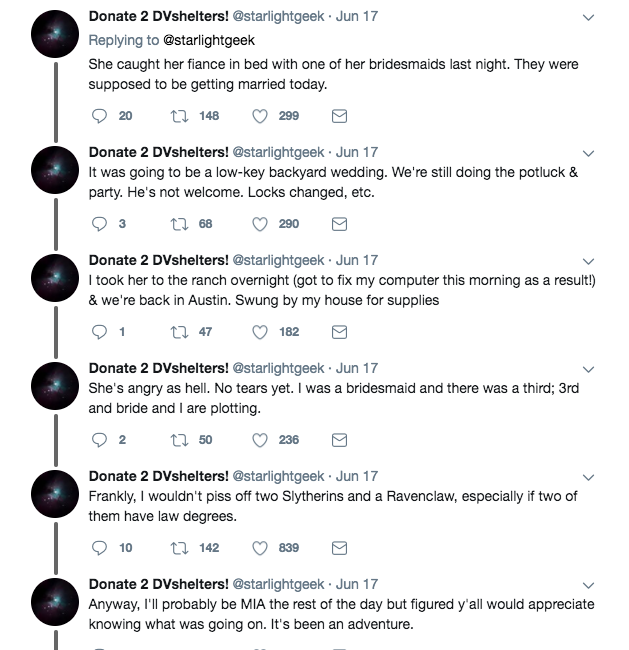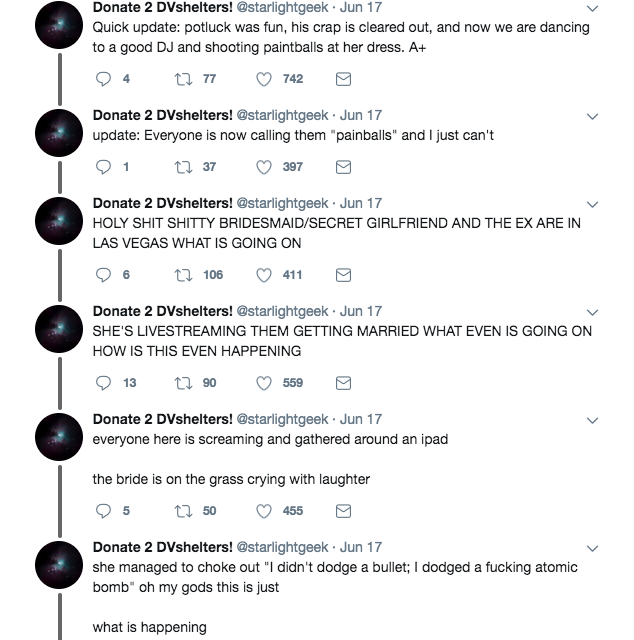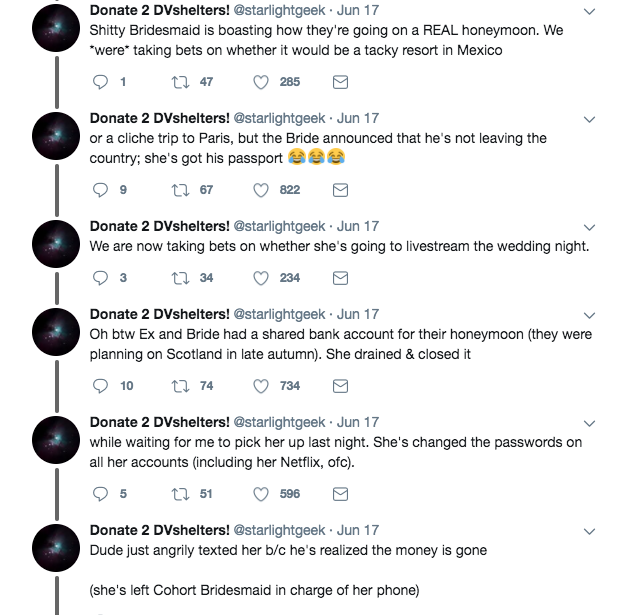 This is the most wild cheating story I have ever heard.
And, people were angry for this bride. Also, they were really shocked.
?

Should I send tissues and alcohol or shovels?

— [ande dooting] (@quicksilvre) June 17, 2017
— Nazim (@fizzXbuzz) June 19, 2017
I feel horrible for the bride. But it's so good to know that she has such amazing support in the face of this train wreck of a situation.

— Chile, please! (@DrSistahScholar) June 19, 2017
HOOOOOLY shiiiiiiiit

— Croncho Banano (@Nullzone42) June 17, 2017
I AM ALREADY DONE!!!!

— a deadbeat cousin ???? (@omgchante) June 18, 2017
Holy fuck

— madeline (@maddy_aumiller) June 18, 2017
Oh my god???

— Jane Ritt (@heymermaid) June 17, 2017