The only thing in this world that is better than food is free food – am I right?
And, there's no better free food than free tacos – even if they are from Taco Bell.
To make your Friday even better, I'm here to tell you that this month, you can score yourselves free tacos from the Mexican fast-food chain.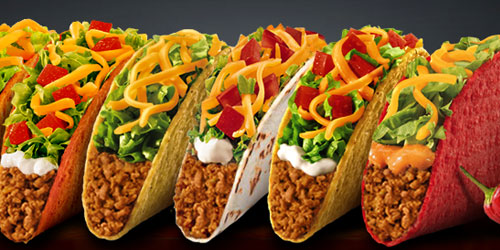 Here's how to get them:
It all has to do with the NBA. Now, you may not love to watch basketball, but, if you pay attention – you could get yourselves some free grub, so, turn on a game or two.
According to Delish, if any away team wins a game during the NBA Finals during the first three games, on June 13th, Taco Bell will give customers free tacos.
FYI. Free Taco from 2 PM to 6 PM today. #TacoTuesday
Steal a Game, Steal a Taco – https://t.co/yaxKr53NkJ pic.twitter.com/s1vSMXzlYp

— Debra Palmer (@DebraPTampa) June 21, 2016
And, to make matters even better, it's a free Doritos Loco taco – delicious!
Keep those fingers crossed, taco lovers.