The entire Internet is in uproar after some bros decided to start a Kickstarter campaign to raise money and launch a line of rompers for men.
You know what rompers are guys – the one piece shirt/short outfit that girls wear all summer long. They're convenient AF in the sense that it saves time picking out outfits and doing laundry – but, they're annoying AF when you have to go to the bathroom in a public place and you're sitting in a stall naked.
For that reason, and that reason alone, I'm all for men wearing rompers. No more can they complain about how long we take to use the bathroom when they finally understand what it's like to get fully undressed and then redressed just to use the toilet.
But, it seems as though Twitter is super f*cking pissed that someone would create such a horrible idea. The Kickstarter campaign, which you can see HERE, may sound like a huge joke – but these bros are kind of serious. They pledged to raise $10,000 and exceeded their goal by already raising $155,000+ – damn, who has that much extra cash lying around to spare (can you pay my loans for me?)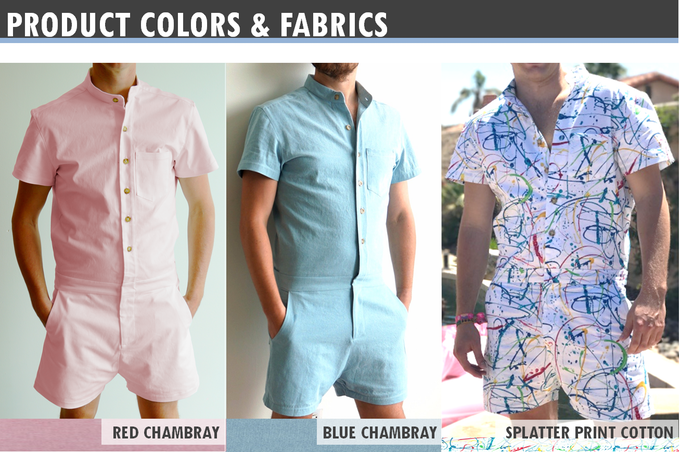 They claim that their new one-pieces for men are "revolutionizing men's fashion," by being the "most flattering contours possible."
Right.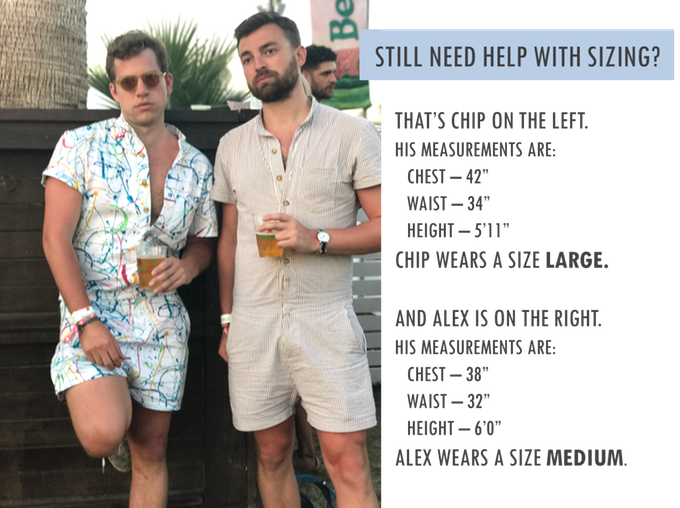 If I was approached by a guy at a bar who was sporting this – I'm 100% sure I would not be giving him my number – but hey, that's just me.
Twitter, on the other hand, thinks:
If you ever find a male romper having in my closet, I'll be hanging next to it. #rompersformen

— The Bad Thing (@camikaz1) May 17, 2017
Idk what's worse.. the fake muddy jeans or rompers for men

— Dustin Huff (@DustinHuffMusic) May 17, 2017
Damn! Why Rompers for men?
Nooooooooo??? pic.twitter.com/gmxOa1cv33

— Basant Rai (@rai_basant) May 17, 2017
They got rompers for men?! Y'all just won't let the women have NOTHING to themselves pic.twitter.com/I7azqq7CZt

— KING (@KiiiiingTruuuuu) May 16, 2017
jesus won't come back because we now invented rompers for men

— ? (@kazemura_) May 15, 2017
Making rompers for Men now? What's next? Male lingerie? FOH.

— JACOMO NAGO 4⃣3⃣ (@GqNyc1) May 15, 2017
Male rompers are apparently now a thing if any of you men are looking for a sure fire way to never get laid again

— Kristen (@kristengilmaa) May 16, 2017
However – unlike women's rompers, these are pricey AF. So, I doubt any men will be spending $90 on a romper.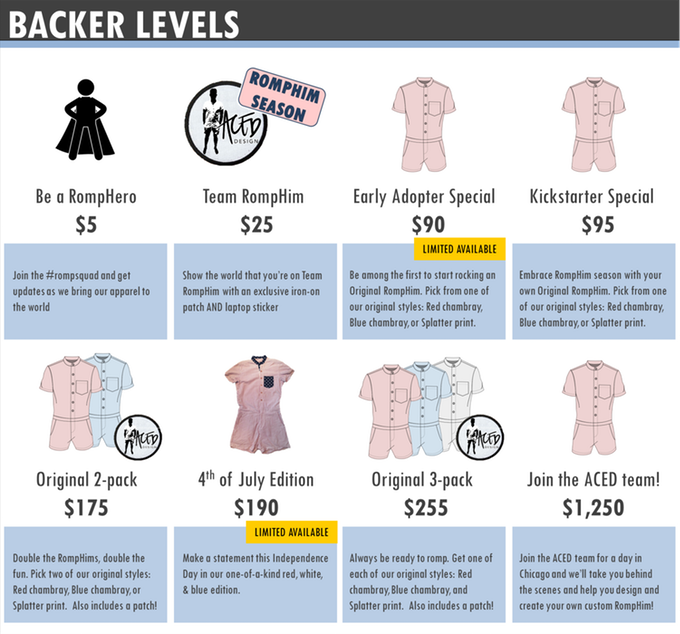 No thanks.