We all love our moms, but let's be real– Lorelai Gilmore takes motherhood to a new level. Her coffee-crazed, martini-drinking, sarcasm-wielding persona is everything a daughter needs in her life.
1. When she cultivated a caffeine addiction at an early age.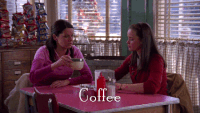 2. The time she understood breakups perfectly.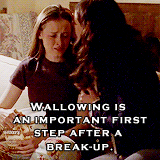 3. The time she threw this epic birthday bash.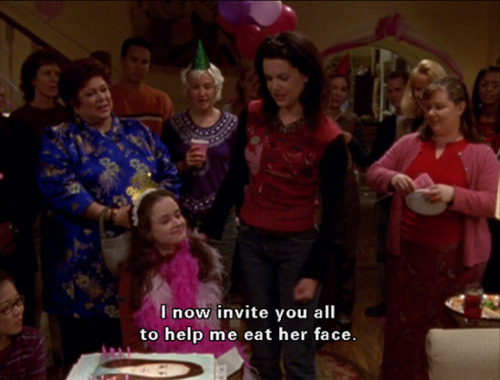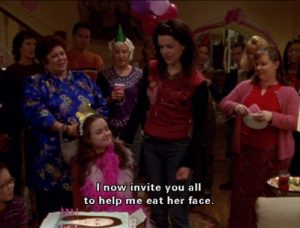 4. When she put up with teenage sleep habits.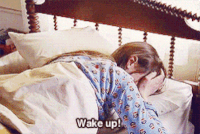 5. When she gave the best hugs.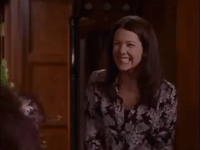 6. When she taught Rory the value of a lazy Friday night.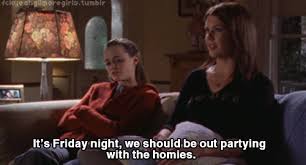 7. The time she expressed her love by chasing Rory down the street.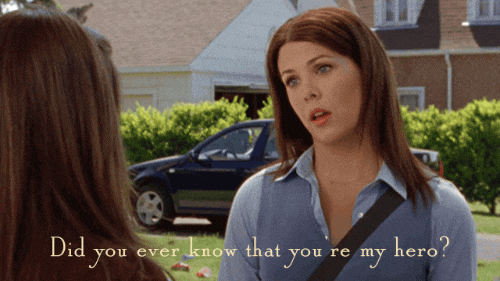 8. The moment she said the words every teenager wants to hear.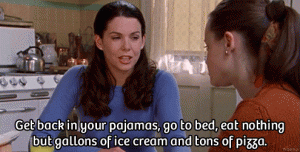 9. When she gave this harsh endorsement of beauty sleep.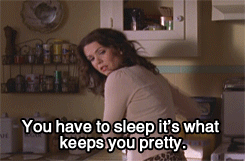 10. When she asked the question on everyone's mind.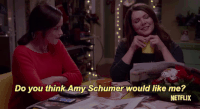 11. The time she cared about Rory's education enough to do THIS.
12. When she taught Rory how to get through Friday night dinners by drinking.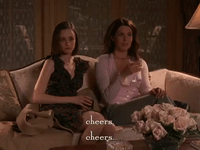 13. The time she even offered motherly advice to Paris.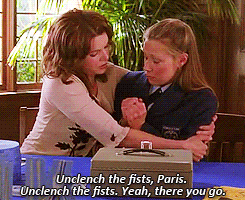 14. The time her spidey senses  motherly intuition was tingling.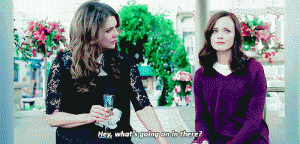 15. When she proposed an epic revenge.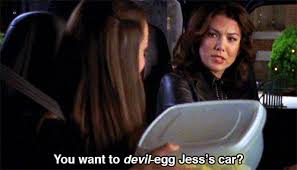 16. The time she took Rory on a spur-of-the-moment trip to Harvard.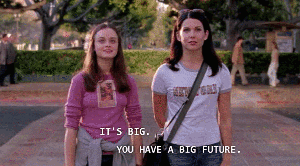 17. And then supportively decorated Rory's room when she chose Yale instead.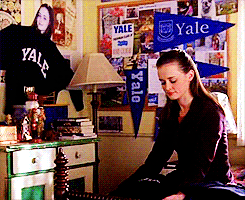 18. When she encouraged healthy eating habits.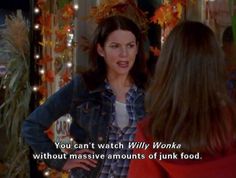 19. This time when she sacrificed for her daughter.
20. When she trained Rory to do this.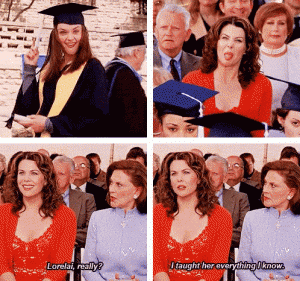 21. When she gave great fashion advice.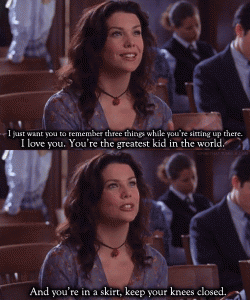 22. When she made this loving comment.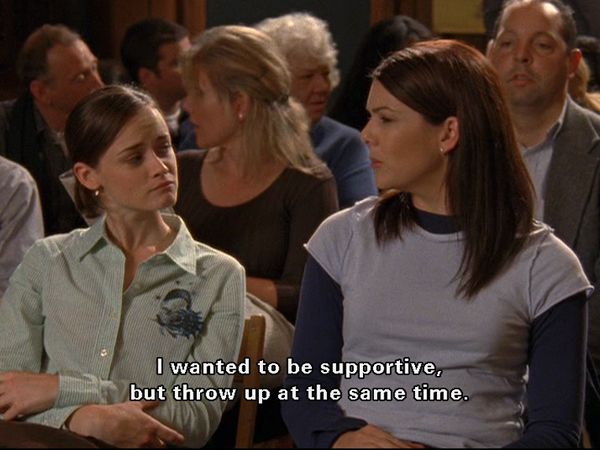 23. The time she and Rory had this argument.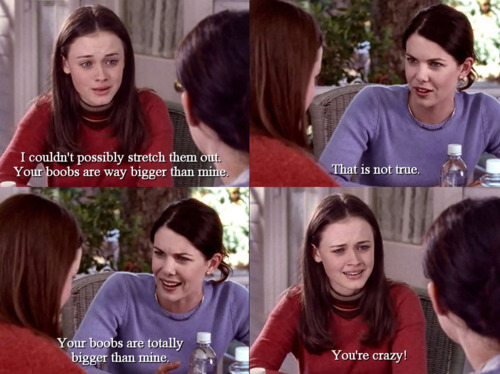 24. The time she sat on a dirty bathroom floor with her drunk, crying daughter.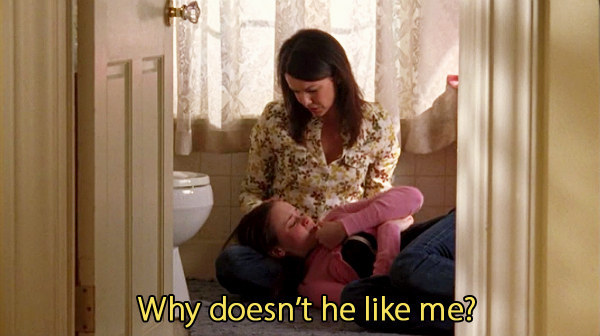 25. And the time she raised a daughter who knew how lucky she was.