If you already follow Salma Hayek on Instagram, then you probably know she's not shy about posting swimsuit pics.
And if you don't follow Salma Hayek (and her swimsuit pics) I like to think the following samples should give you ample reason to do so because, 👀, holy moly does she rock those bikinis, not just "for a 55-year-old" but for a woman of any age.
Like this one, for example: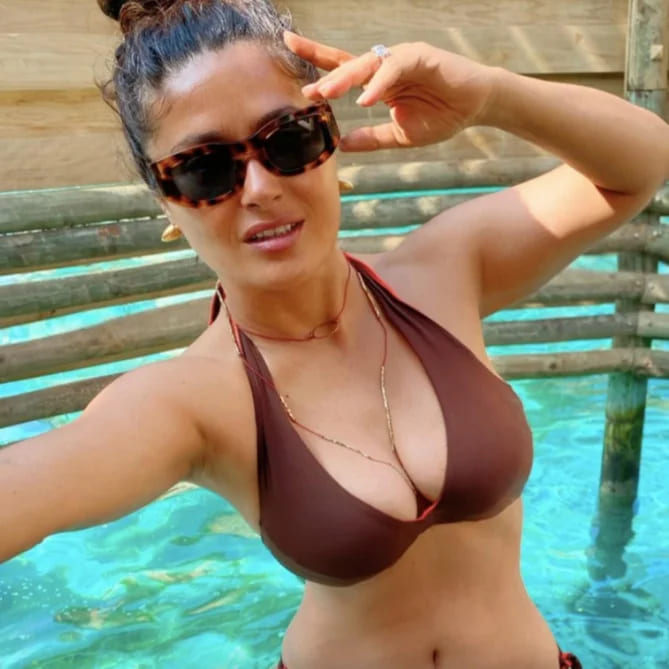 Stunning. I aspire to look that good at 30, much less 55.
In a recent interview with Entertainment Tonight, the Frida actress shared some insight into why she has "no shame" in posting bikini pics to the 'Gram.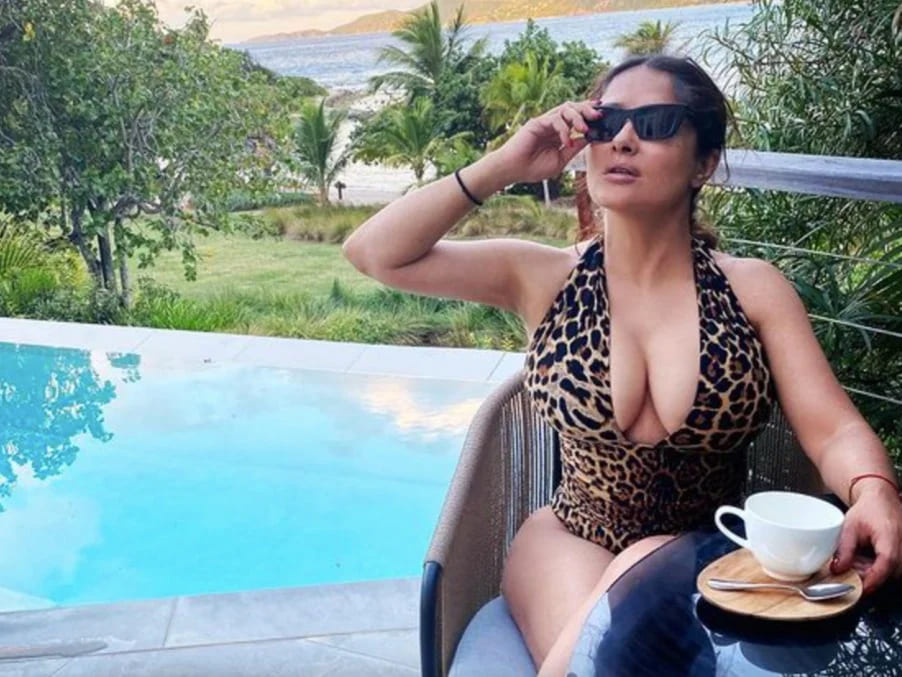 Not that anyone was complaining, minus the inevitable trolls who were just jealous, of course.
Hayek went all-in on sharing swimsuit photos from nearly every moment of a recent vacation.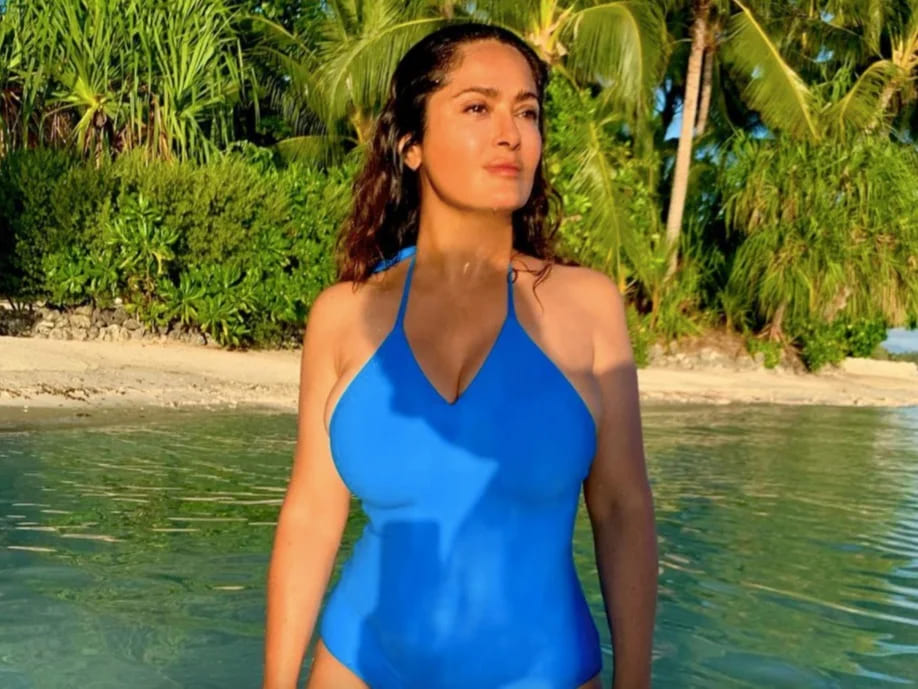 "I'm glad I took a lot of pictures, I have no shame on it, because it was the first week of the vacation," she said.
She said posing for the photos was a "liberating" experience and that she planned to release the best ones to her Instagram over the coming weeks.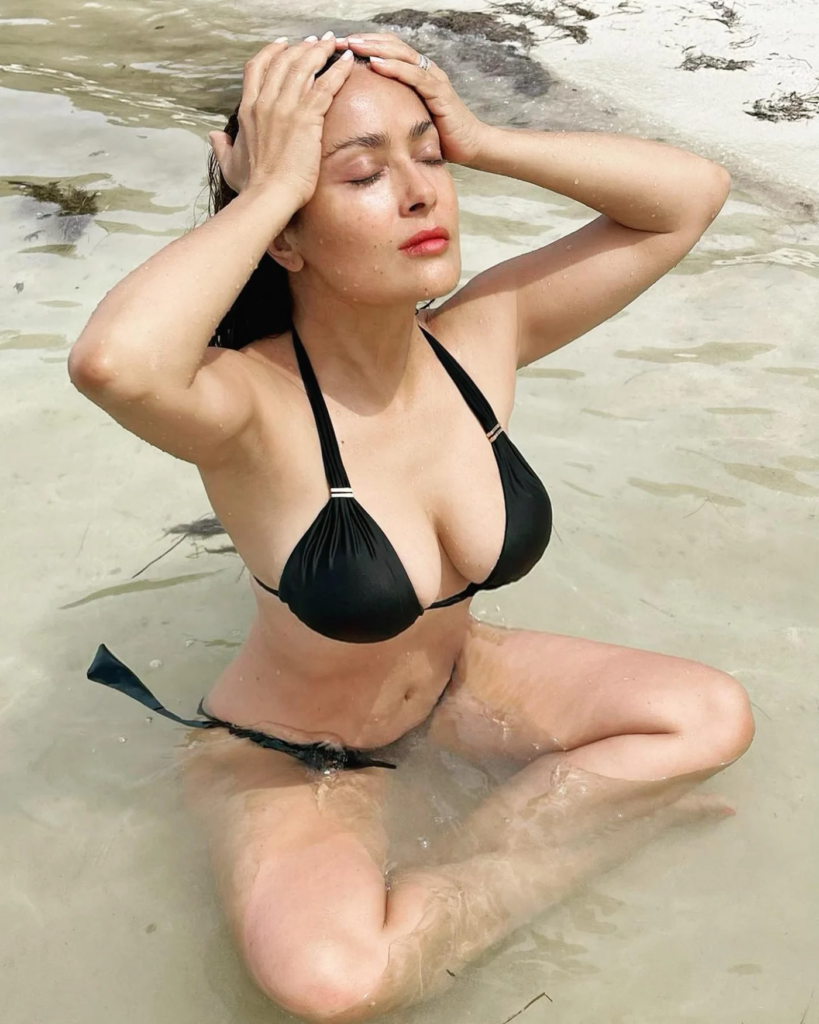 "I saved my pictures; I'm not in the same condition today, and I'm spreading the love out like every two weeks," Salma shared, noting that while she looked to be in top physical shape, that kind of thing is not sustainable for normal people.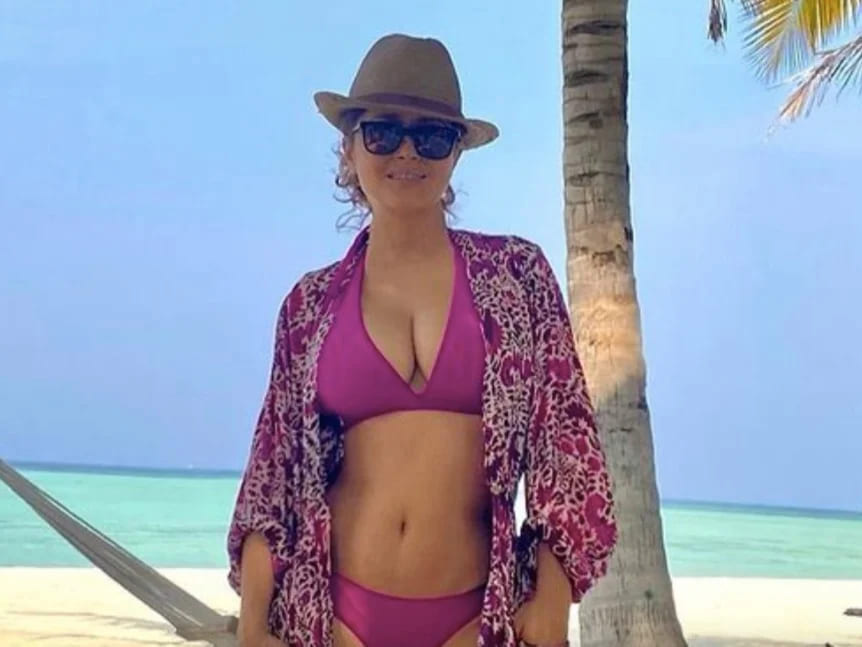 She also told ET that some people, though I'm not sure who, may be getting tired of seeing the "same content."
"People are sick of it, but I'm going to let them take a break," she joked, adding she doesn't actually "live in bathing suits."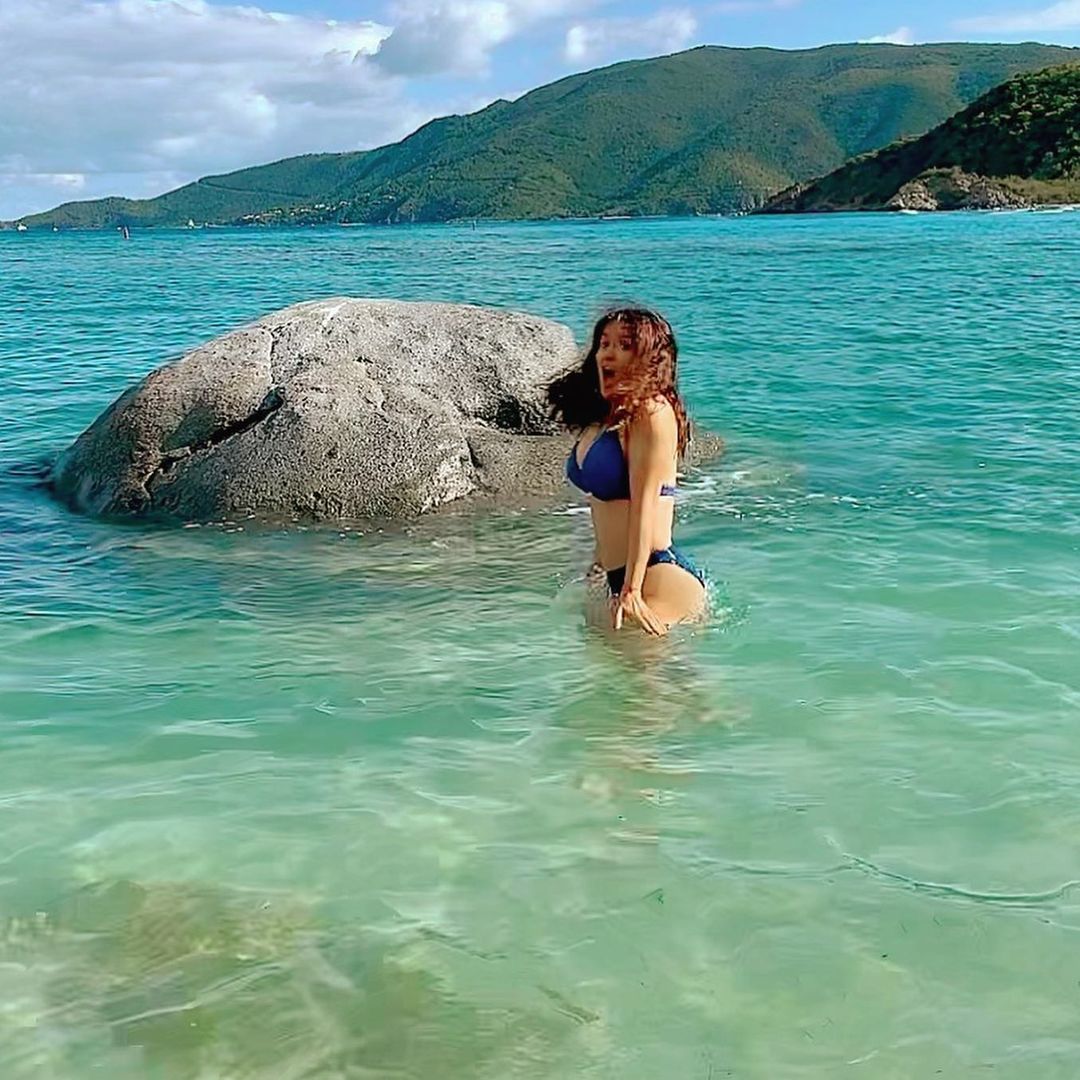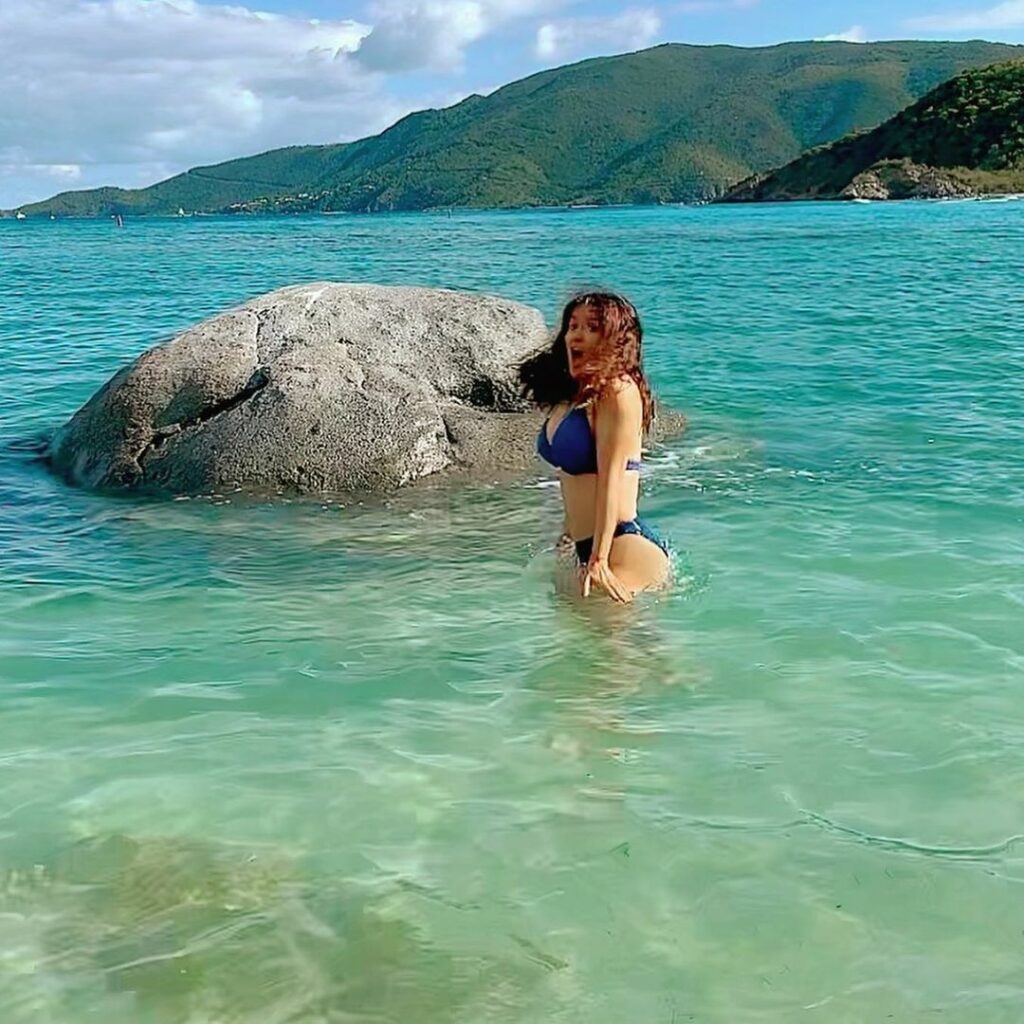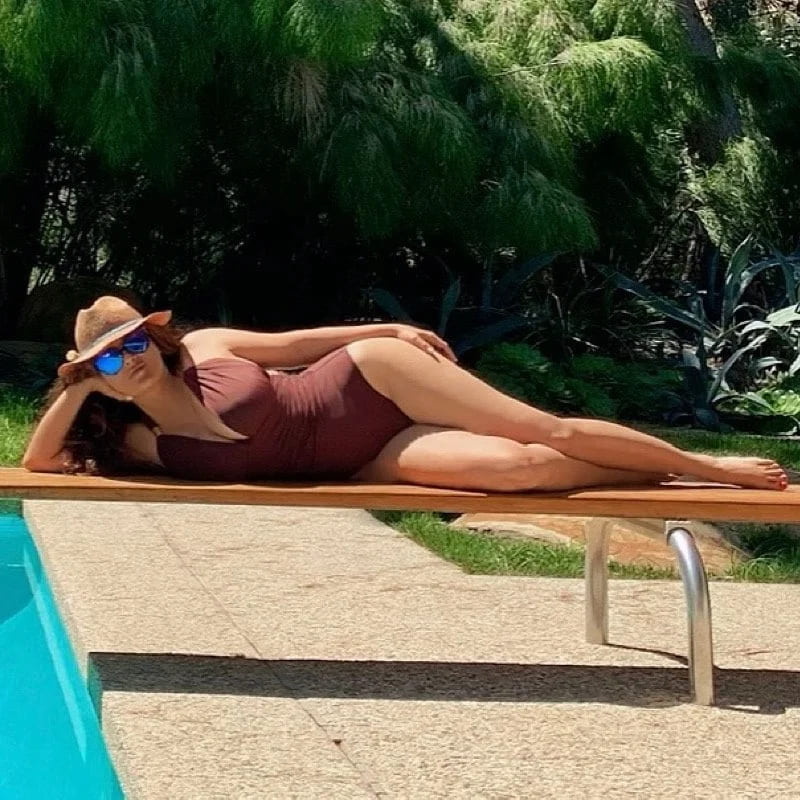 But Hayek remains humble about her thirst traps "I had to lose a lot of weight and exercise to get into the bikini towards the end of last year," she said.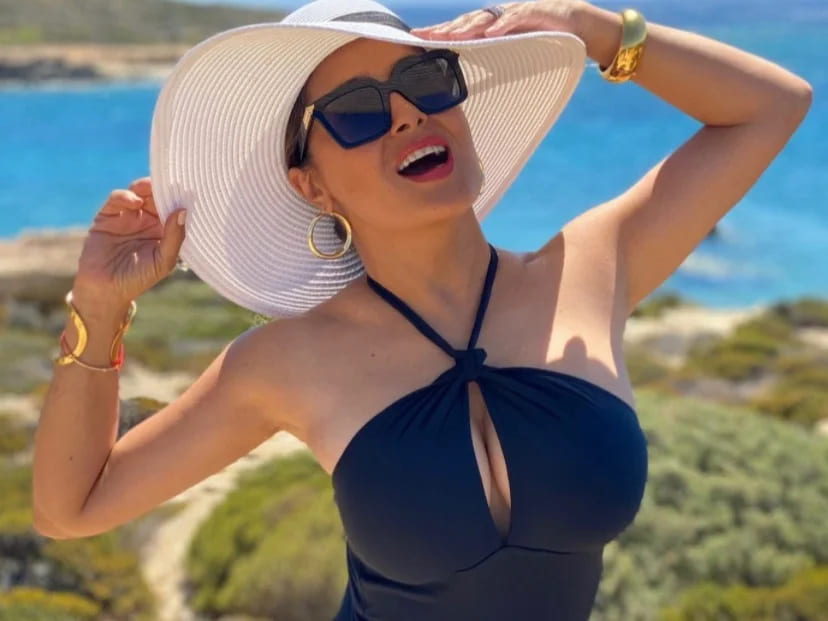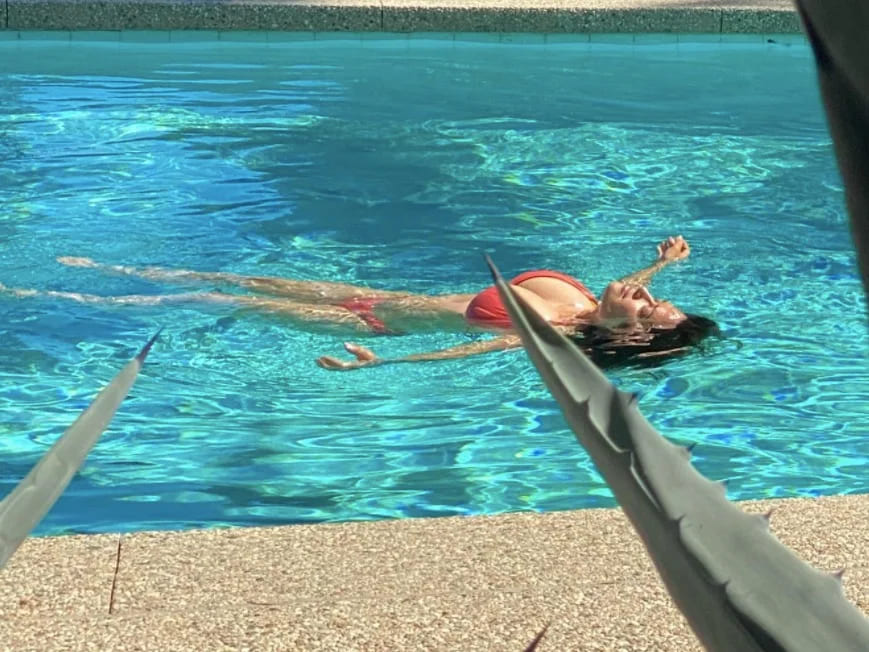 "I don't like to diet and I'm not good at it," she said on her juice cleanse website, Cooler Cleanse.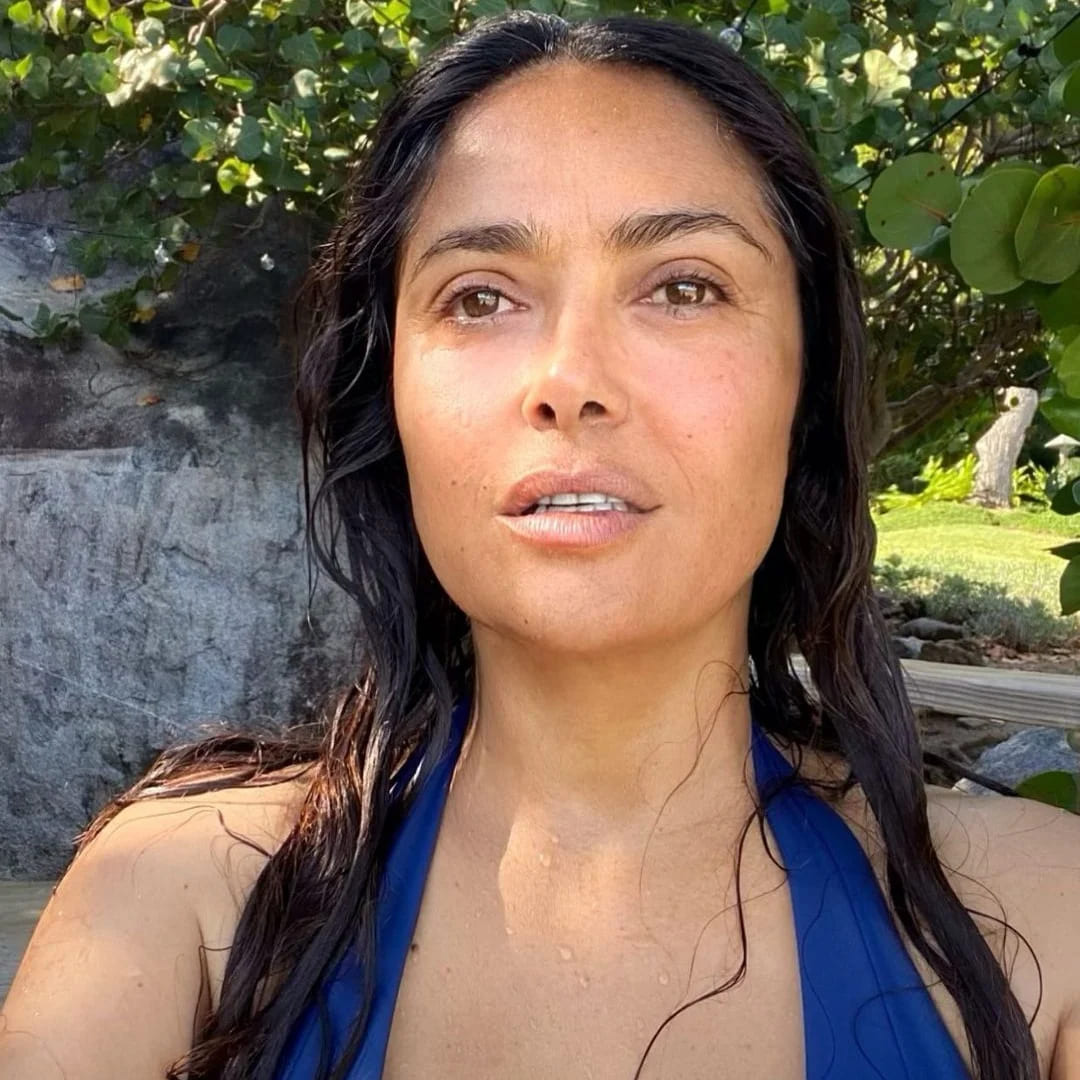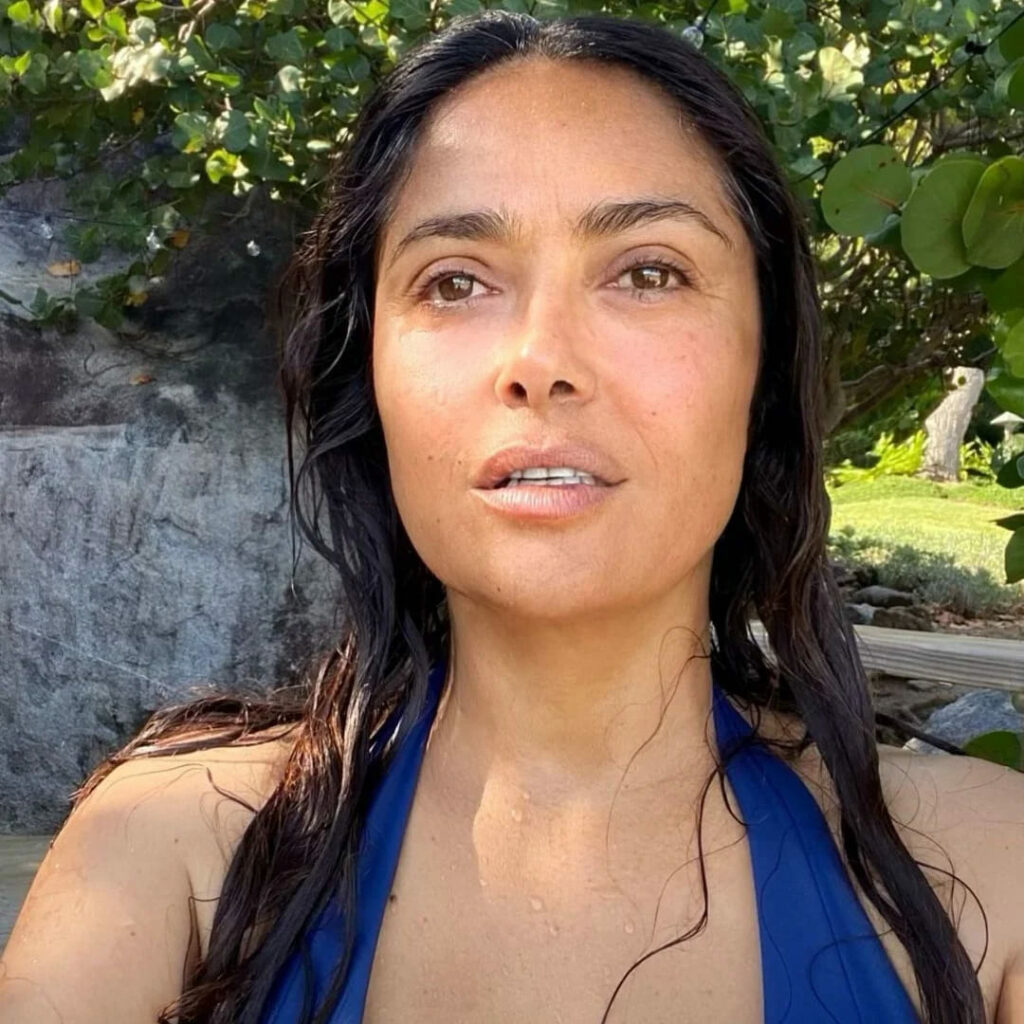 "After doing a juice cleanse, I'm motivated to eat healthier and not emotionally," she said.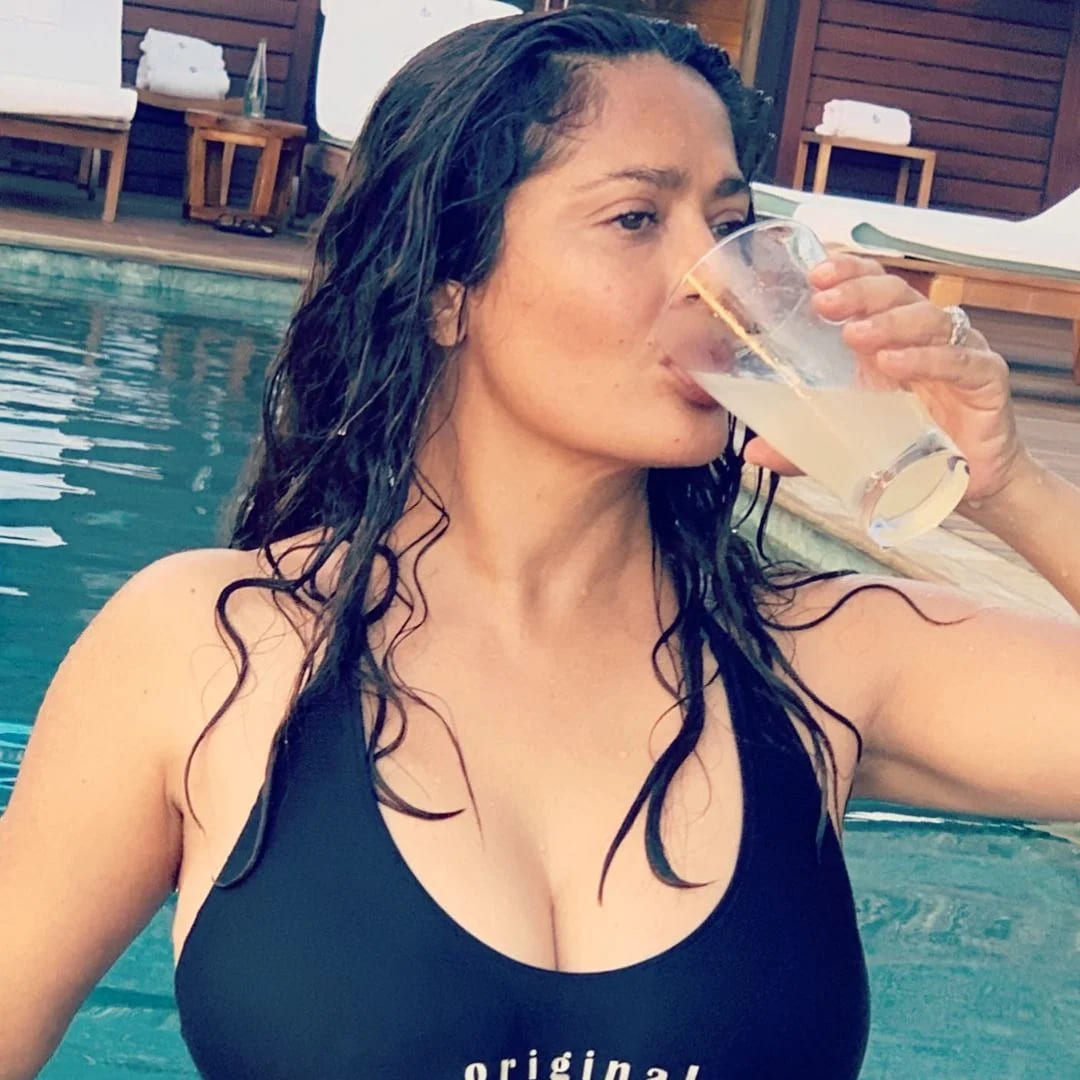 Look, at the end of the day, you are a queen of rocking swimwear Salma, and we salute you for sharing them with the world.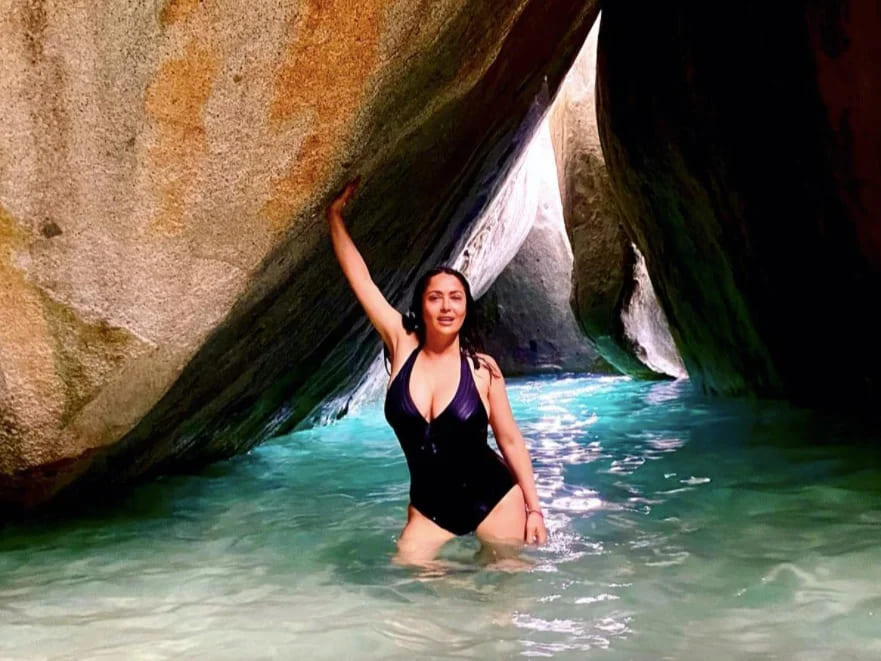 More like this: