It's been an absolutely horrible week for anyone who has put their entire life savings into cryptocurrencies. The crypto markets have crashed hard in recent weeks, reaching a 2-year low for most widely held coins.
Bitcoin has reached its lowest point in 2 years.

So has Ethereum

According to Financial Express, the global cryptocurrency market cap has fallen by around $1 trillion this year while almost every top coin is now worth half or even less than their all-time highs.
Nevertheless, the crypto crash has given us some pretty solid memes that we can enjoy. In the meantime, buy the dip.
---
1.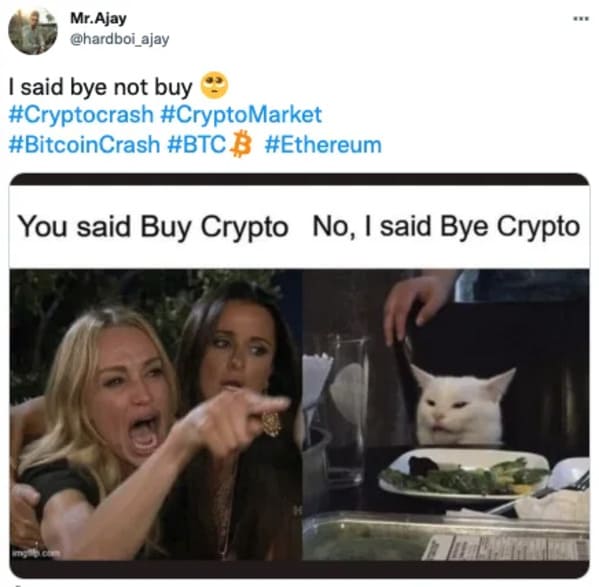 2.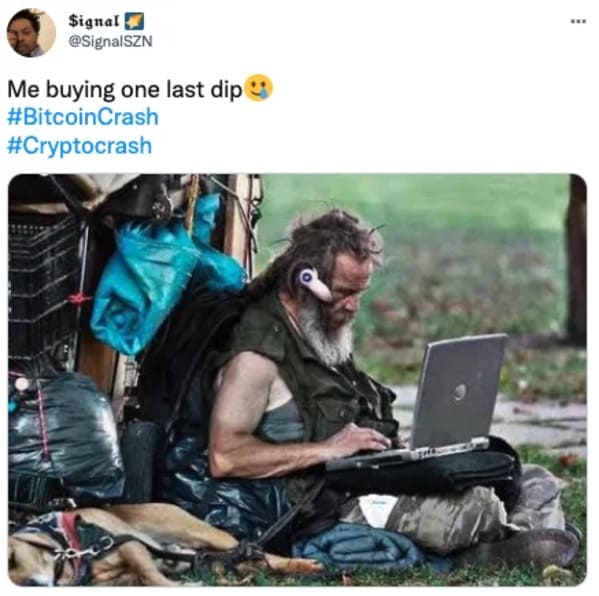 3.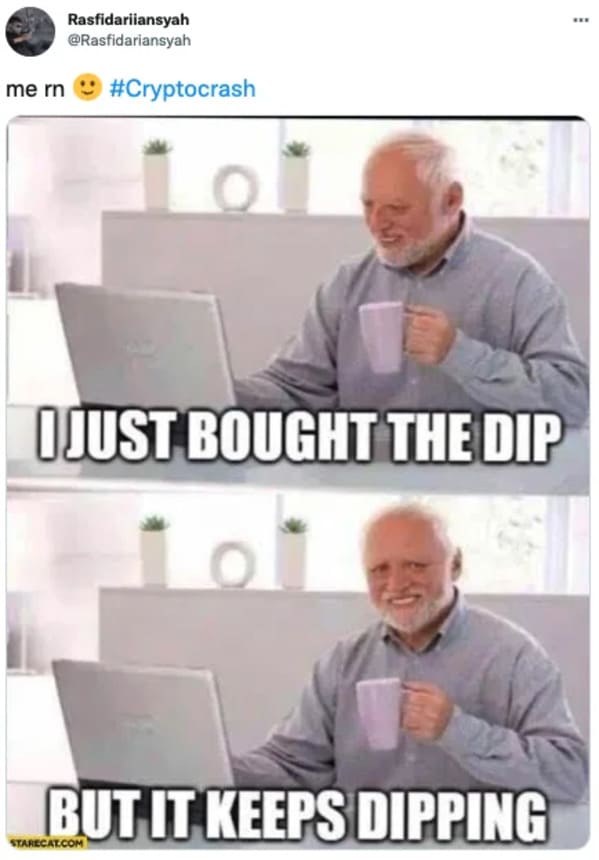 4.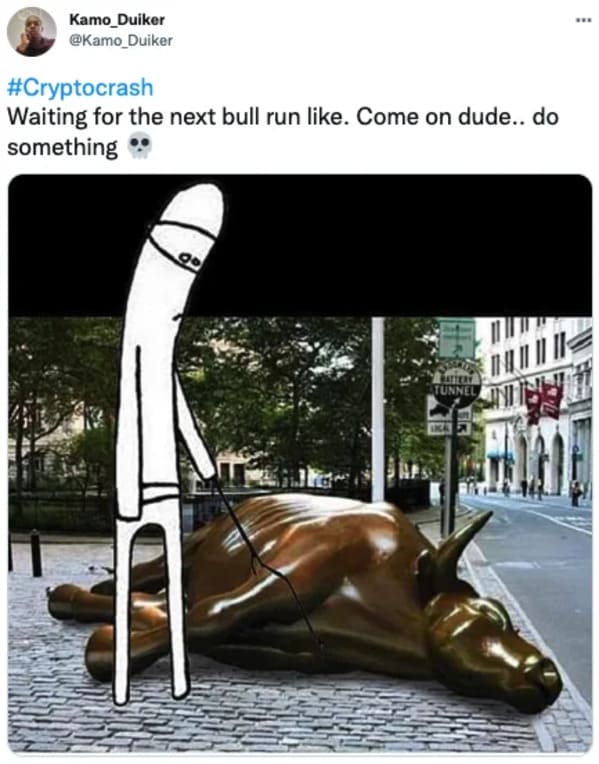 5.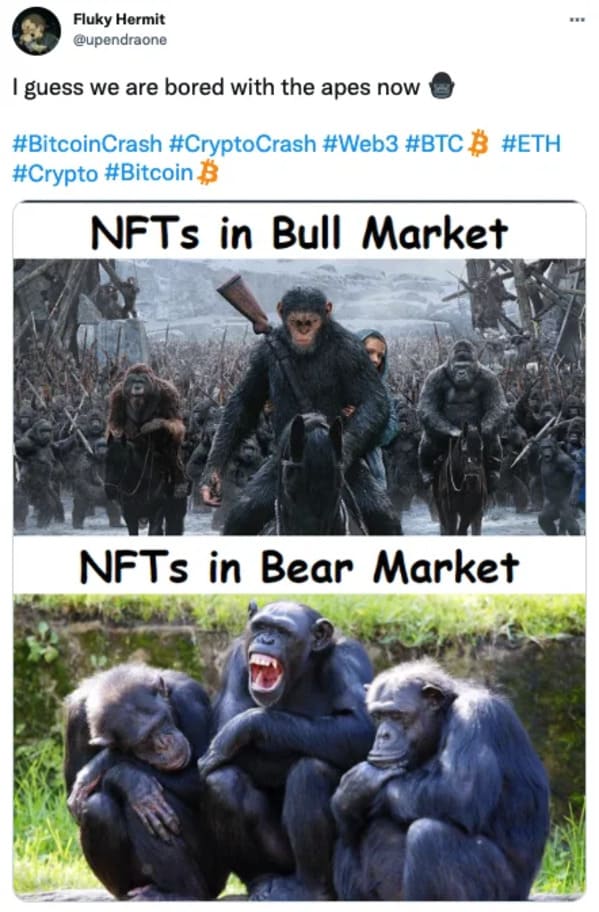 6.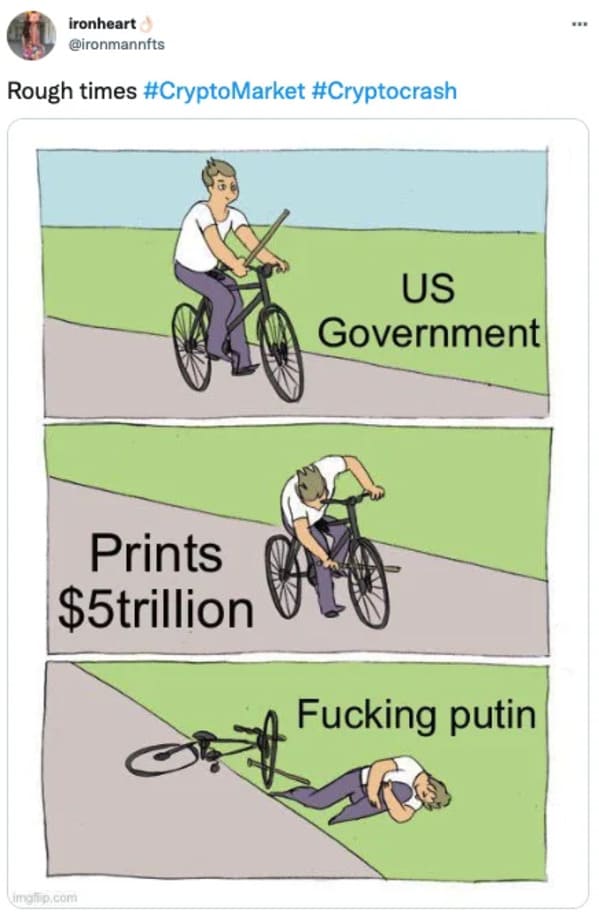 7.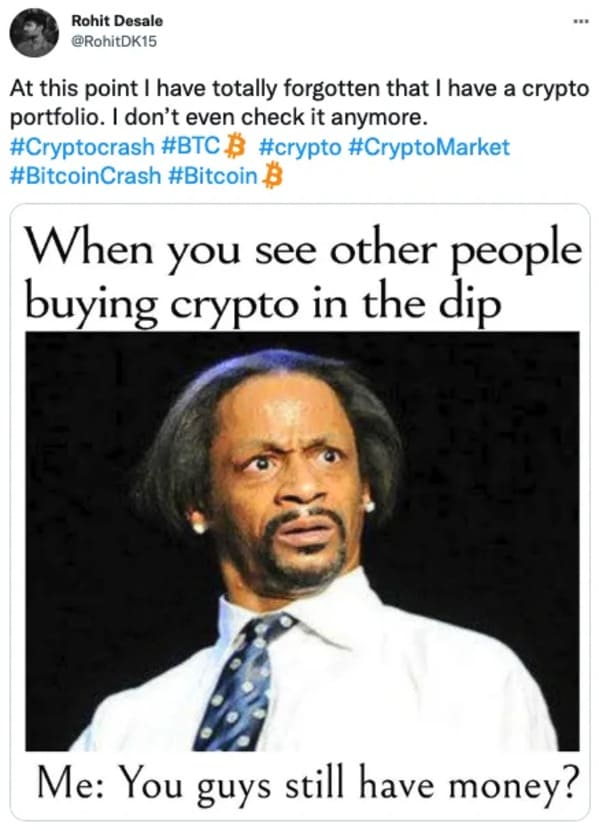 8.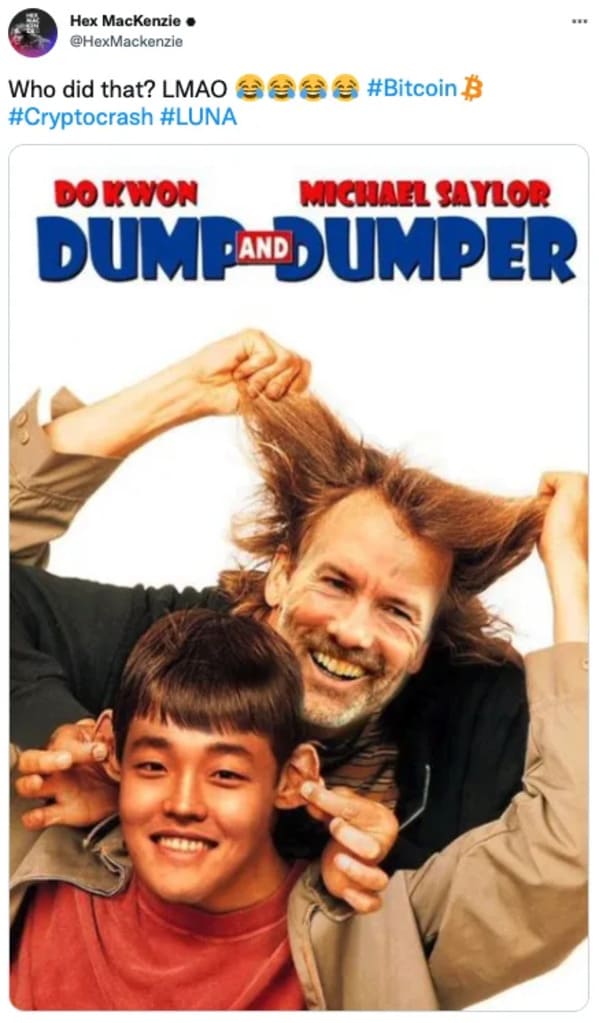 9.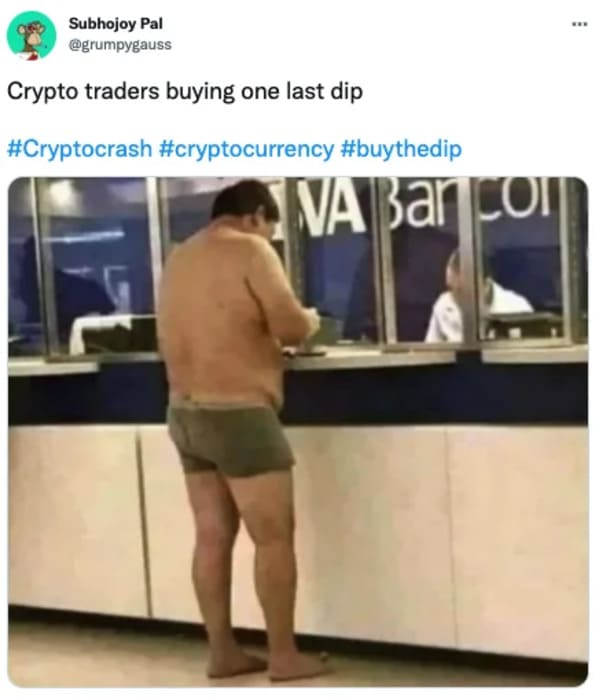 10.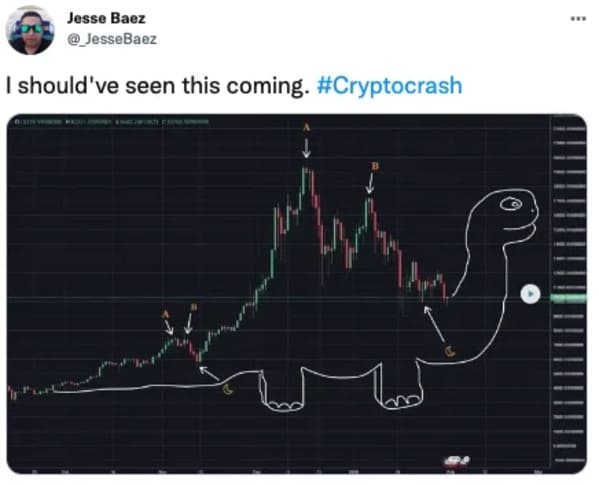 11.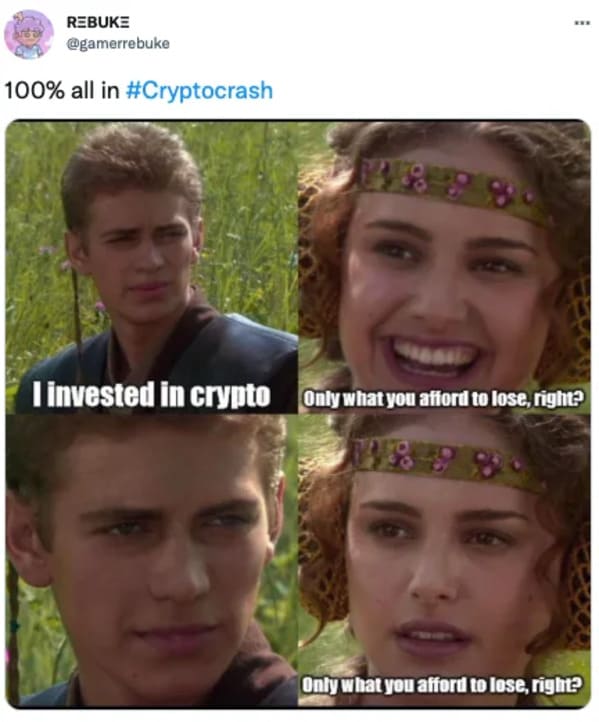 12.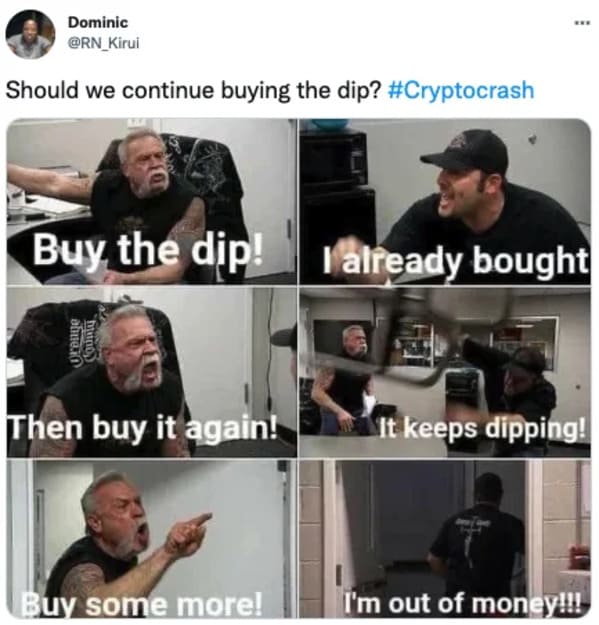 13.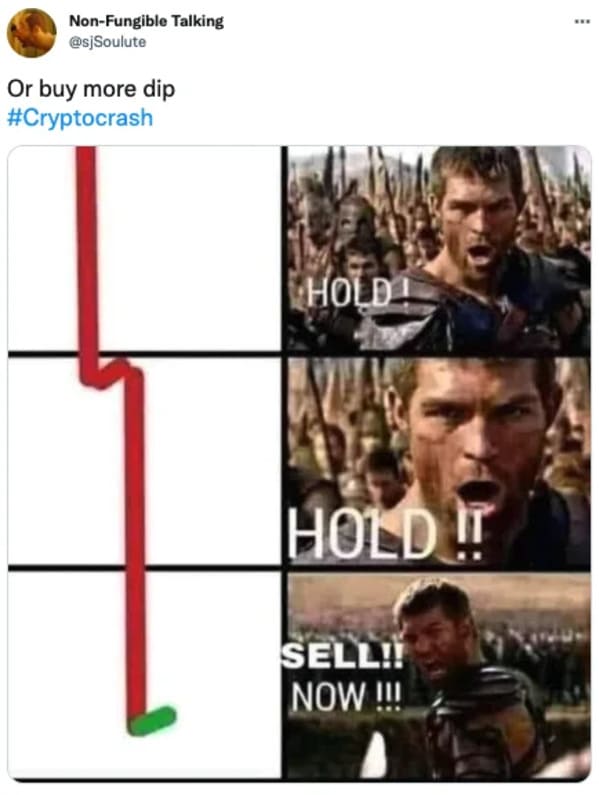 14.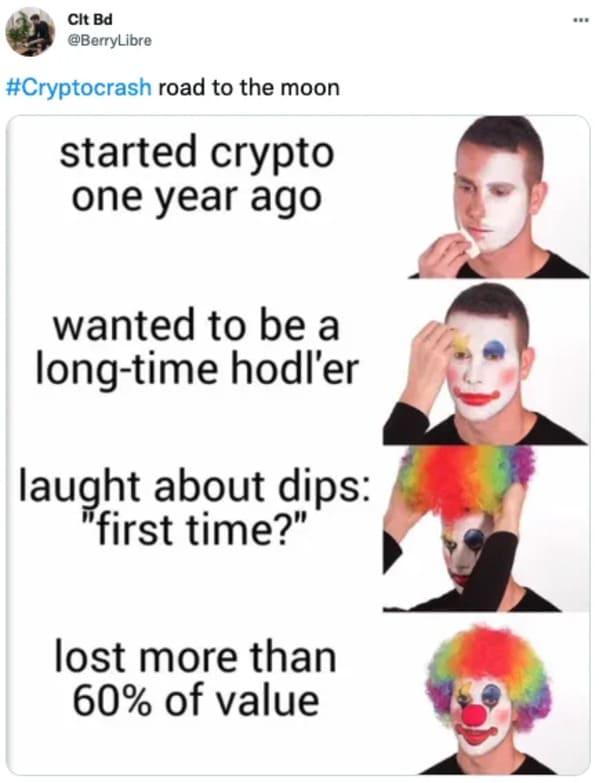 15.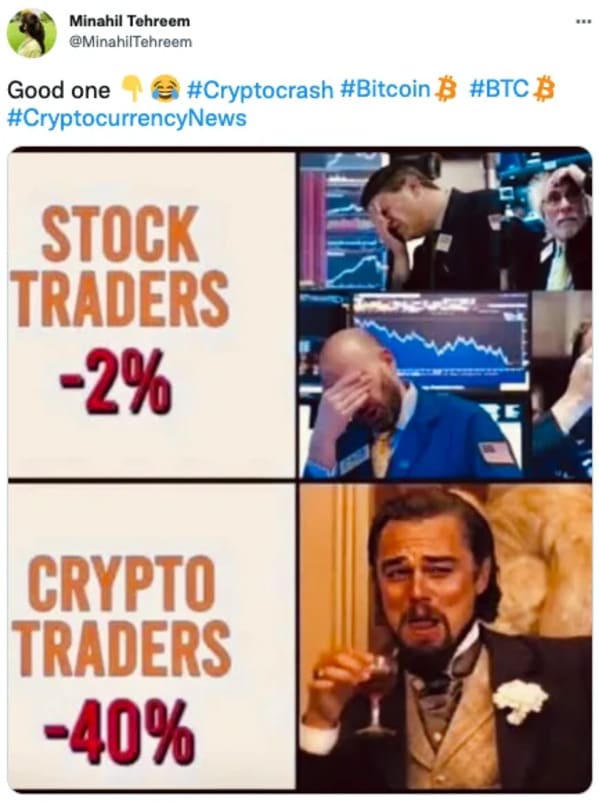 16.