Not many have successfully gone toe-to-toe with a Kardashian, but Kylie Minogue has.
You may remember in 2017 when Minogue won her legal battle against Kylie Jenner, which ultimately stopped her from trademarking the name "Kylie."
Jenner filed the trademark application for "advertising" and "endorsement purposes" in the United States back in 2015. When Minogue heard about the application, she filed an opposing lawsuit as they both have brands associated with their first name, citing it could cause damage to her career.

Jenner hasn't said much since her trademark application was rejected in 2017, but Minogue has. On a recent edition of Watch What Happens LIVE with Andy Cohen, Minogue said the suit was, "just business."

She went on to say, "I've spent a lifetime protecting my brand and building my brand so it was just something that had to be done."
Whether or not there was a settlement is unclear, however, the Aussie pop start eluded to it during Cohen's interview saying, "We came to an agreement."
Even though Minogue said in a 2018 interview with Rolling Stone that she's never even met, Kylie Jenner, Andy Cohen did ask if she'd ever had any run-ins with the family, particularly Kris Jenner, the queen of the family.
Cohen asked, "Did you have to call Kris Jenner and be like, 'Let me tell you something…'"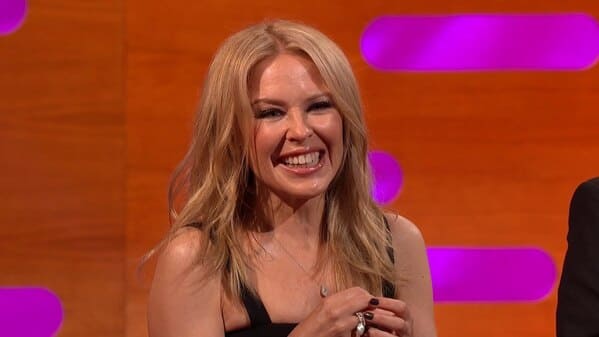 Minogue reiterated that she's had no direct contact with Kris or any of the Jenner/Kardashians, she said she'd love to meet the family someday.
You may remember when Minogue's people referred to Kylie Jenner as a "secondary reality TV personality" and was a "supporting character" on Keeping Up With The Kardashians.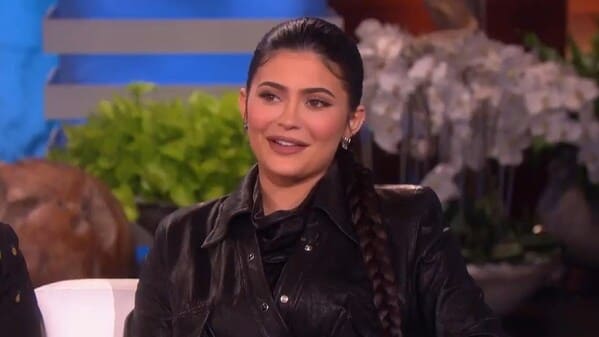 In her 2018 Rolling Stone interview, Minogue said she was disappointed that many attributed the quote to her and that her attorneys were the ones who spoke that way about Jenner saying, "That was just unfortunate that that is how those lawyers speak. So I genuinely hope that it's understood: That certainly did not come from me."
Minogue finished by saying, "Good news is, that's all wrapped up, we didn't have to go to court. That's all done."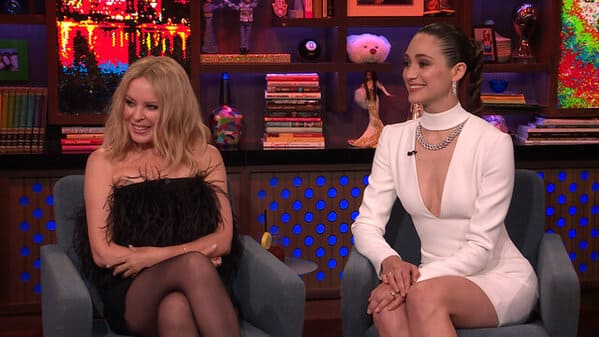 Seems to me like they'd both be fast friends if they ever do meet.
Maybe we can work this into an episode of the family's new Hulu series, The Kardashians.