Julia Carolann is a former hostess at a fancy unnamed restaurant who went mega-viral on TikTok after she started gossiping about all the celebrities who have crossed her path while she was on the job. The Daily Mail thinks she may have worked at one of the TAO Group's restaurants, like TAO, LAVO, and Beauty & Essex. Or she could have been at Nobu Downtown, according to her public resume.
There are two videos and in the first one, she had rave reviews for some celebrities, like the Hadid sisters, and some criticism for the not so great examples of celebrity behavior. Like Hailey Bieber.
She ended up giving Bieber a 3.5 out of 10, saying, "This is gonna be controversial…I've met her a handful of times and every time she was not nice. I really wanna like her, but I have to give her a 3.5 out of 10. Sorry."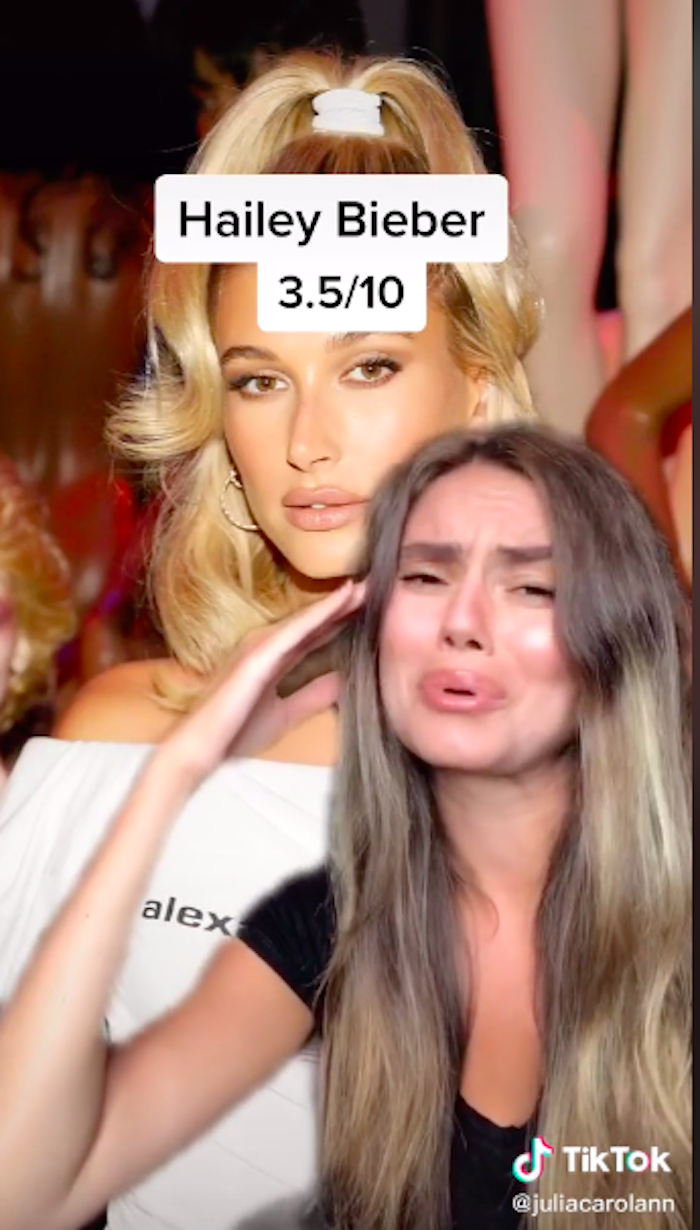 Don't be sorry. Speak your truth. The person who is actually sorry is Hailey Bieber herself, who must have been directed to the critical TikTok. She ended up coming into the comments and apologizing, writing, "Just came across this video, and wanted to say so sorry if I've ever given you bad vibes or a bad attitude. That's not ever my intention!"

She added more, saying in another comment, "Hate hearing that was your experience with me but glad u called me out so I can do better!! Hopefully we meet again so I can apologize in person."

I do wonder if she expected Julia to fall all over herself with embarrassment for having been caught criticizing a celebrity, but she took the apology in stride, responding, "Hi Hailey! We love an accountability queen. Thanks sm for taking the time to apologize—I hope we can meet again one day and start over. x."

Yes, I hope someday we can all start over and get to know Hailey Bieber again with a clean slate. At an open restaurant that serves fresh sashimi.
More viral celeb TikToks: