Taylor Swift seems to have pulled one over Scooter Braun's eyes in her ongoing battle to get the rights to her music back.
Swift shared on Twitter that a band called Jack Leopards & The Dolphin Club was performing a cover of her song "Look What You Made Me Do" on the most recent episode of Killing Eve. But there's a catch: apparently, Jack Leopards & The Dolphin Club doesn't exist.
Nils Sjoberg is listed in the track's producer credits, which is a pseudonym Swift used back in 2016 for her now ex-boyfriend Calvin Harris, with whom she co-wrote the song "This Is What You Came For." Swift is also credited as one of the composer lyricists along with Jack Antonoff, Richard Fairbrass, Fred Fairbass, and Rob Manzoli—the same songwriters credited on the original song.
Twitter fans have theories about who is performing on the track, including Swift herself with her voice disguised or Swift's brother Austin.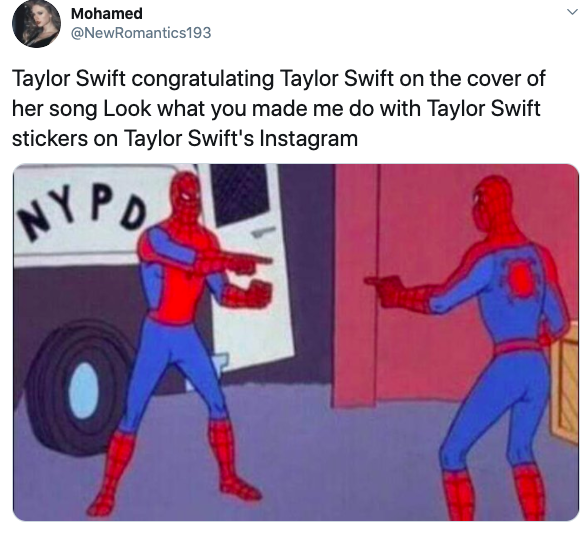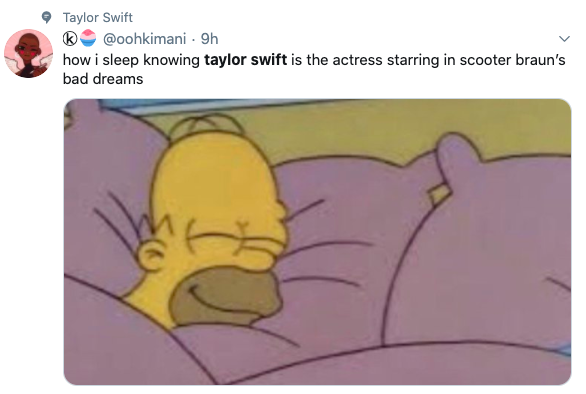 Scooter Braun acquired the master recordings of Swift's first six albums last year, making it impossible for her to perform her own songs. Swift plans to rerecord some of her music to get around this issue. In the meantime, look for more music from Jack Leopards & The Dolphin Club. I hear they're gonna be big.