Last night, Fox and iHeartReadio's benefit Living Room Concert for America featured a number of famous musicians like Alicia Keys, Mariah Carey, Billie Joe Armstrong, and Billie Eilish playing songs for folks stuck in quarantine during the COVID-19 pandemic. But it was The Backstreet Boys, performing from five different locations and still in perfect sync, that really wowed the at-home audience.
The 90s boyband —AJ McLean, Howie Dorough, Nick Carter, Brian Littrell and Kevin Richardson—performed "I Want It That Way" from their own homes to help raise money for Americans affected by coronavirus.
From Atlanta, Brian Littrell started the famous song before the other four members came in for the harmony. In a fun bonus, Nick Carter's and Kevin Richardson's children made guest appearances. Carter's son Odin got the best seat in the house, and Richardson's sons Mason and Maxwell played guitar and drums.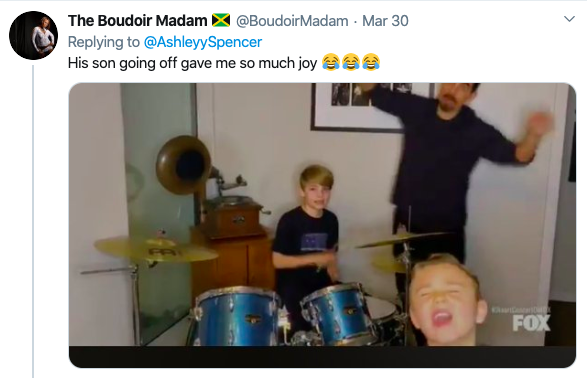 The performance raised spirits for Americans unsure of the future and looking for some nostalgia to revel in.
The concert, hosted by Elton John, comes weeks after the Backstreet Boys canceled a gig in Sao Paulo, Brazil due to the global crisis, saying their fans' safety was their top priority.
"It's so important that we keep our spirits high during this uncertain time," the band wrote in a post on Twitter. "Reply with something that made you smile this week! Love you guys."
The benefit raised over 8 million dollars for First Responders Children's Foundation and Feeding America, two charities helping families during the coronavirus outbreak.