Are you watching Tiger King? Netflix's disturbing and wacky new documentary was released just in time for all of our stir-crazy selves to carve out time into our endless days of boredom or overwhelming work and childcare and get lost in the weird world of big cat-loving narcissists. (You may have seen some of hilarious Tiger King memes out there.) Even celebrities love Tiger King.
Actor and maybe cult leader Jared Leto dressed up like Joe Exotic and live-tweeted the first episode of Tiger King.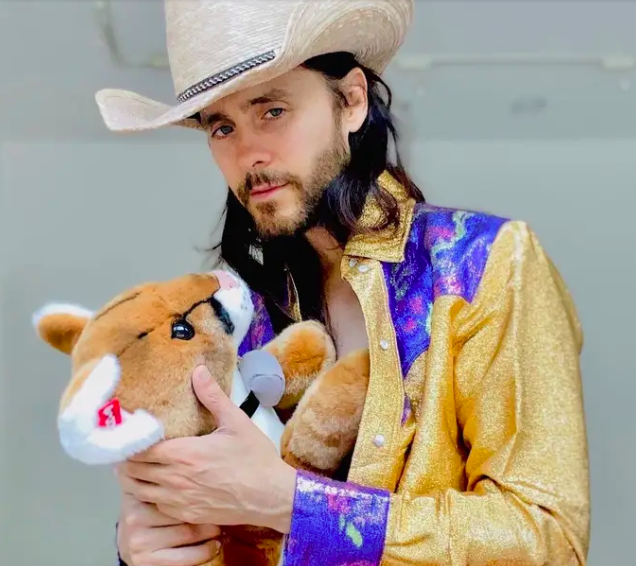 "Got my popcorn. Pressing play on #TigerKing Episode 1. Let's do this @Netflix #JaredLetoCinemaClub," Leto wrote to his 4.4 million Twitter followers.
I love the stuffed lion, it really adds to the delightful absurdity of the situation. As Leto live-tweeted, he also changed costumes and commented on how how much of his actual clothing resembled those worn by Joe Exotic and Carole Baskin.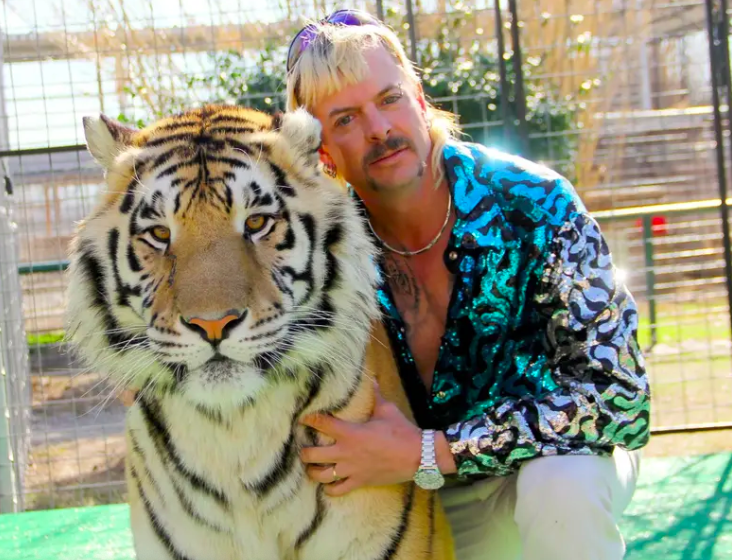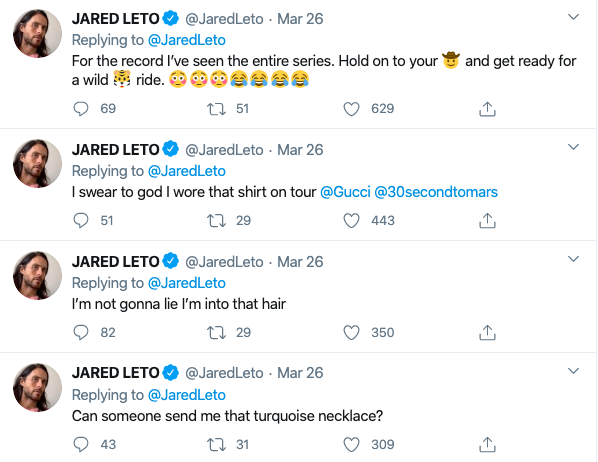 "I'm not gonna lie, I'm into that hair," Leto writes before asking if anyone could send him that turquoise necklace. Gucci probably can!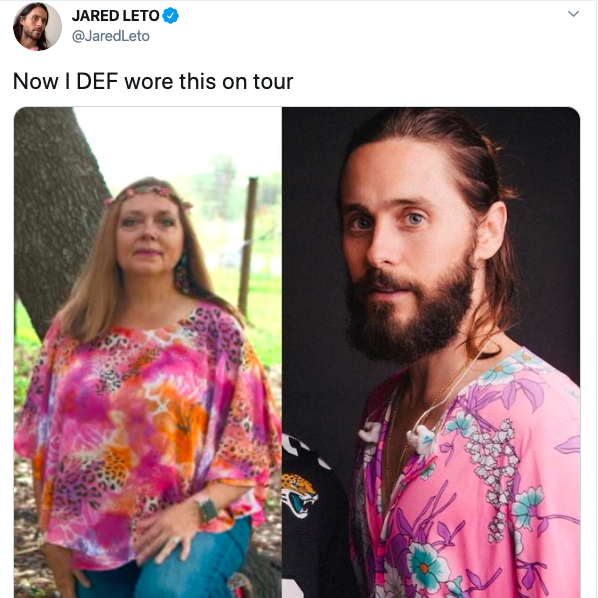 Tiger King, which tackles subjects like animal exploitation, cults, murder, and polyamory seems right up Leto's alley. The actor, who played The Joker in Suicide Squad, also has a "cult" called Commune Mars, named after his band, 30 Seconds To Mars. Leto revealed on Instagram that he only learned about the coronavirus pandemic when he returned from a 12 day silent meditation retreat in the desert.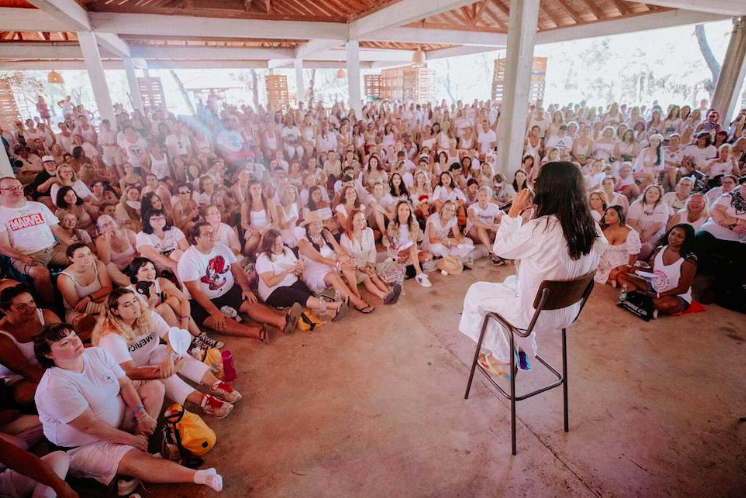 It sounds like Leto would fit right in with the Tiger King crowd—except he doesn't condone keeping animals in cages.

What's up next at The Jared Leto Cinema Club?