Lockdown life has inspired many people to become more experimental in the kitchen. Or to just use the kitchen. For folks looking to combine their love of Friends with their attempts at cooking, a Friends cookbook inspired by the popular sitcom is in the works and will be released on September 22.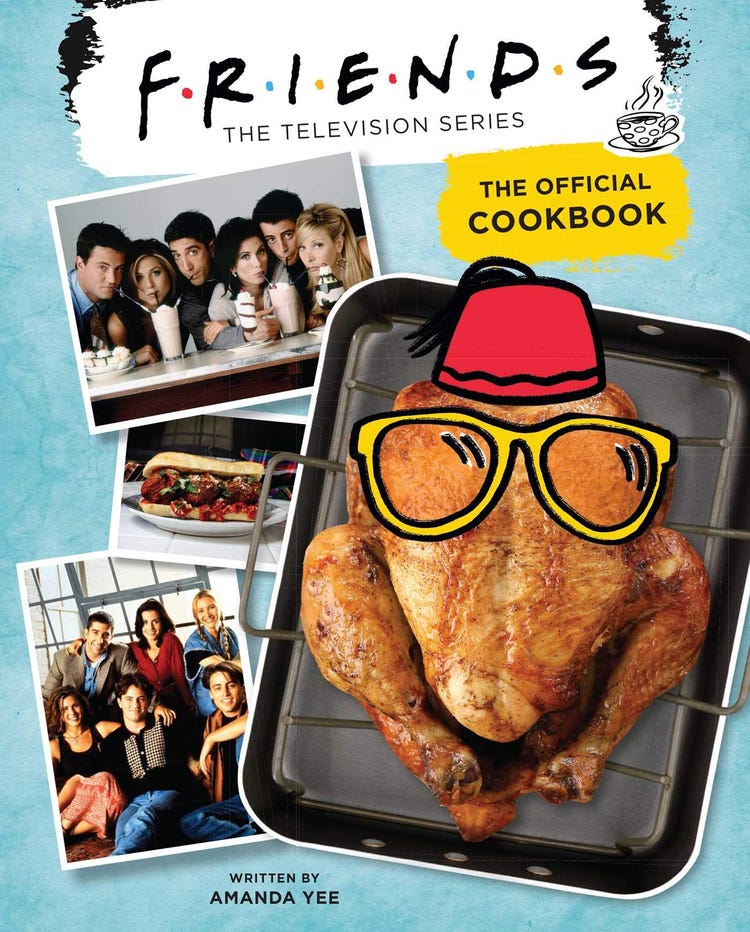 Written by Amanda Nicole Yee, the Friends-themed cookbook will contain over 90 recipes inspired by the show's characters. The book also includes recipes mentioned on the show, like foods from Friendsgiving.
Each recipe includes step-by-step instructions and modifications to accommodate home cooks of all levels. There are also pairing suggestions—you can watch the episode that matches the dish you're making.
The cookbook announcement comes after news that the Friends reboot is being put on pause until it's safe to have a live audience. According to Variety, the reunion will likely premiere in the fall when the current crisis is hopefully less of a concern.
Bob Greenblatt, WarnerMedia Entertainment and Direct-to-Consumer chairman, explained, "We're holding out for being able to get this special done hopefully by the end of the summer if the stars align and hopefully we can get back into production."
The book is $29.99 and is available for preorder on Amazon.