A viral video from a few years ago is making the rounds—probably because parents are trapped in quarantine with small children who are fussy eaters. Do you know what it's like to try and prepare a meal on limited ingredients for a fussy eater? It's a challenge. Most of the time there's spitting, gagging, or swiping all the food right off the high chair table and onto the floor with gusto. I actually find the honesty refreshing, even though the waste of food is not ideal.
That's not exactly what happened to Annie when she served her daughter Piper some spaghetti. See, Piper decided to reassure her mother that the food was good—even though the video shows her clearly hating every bite. It's certainly a masterclass in trying to mask your most primal emotions.
At first, Piper is chewing on the home-cooked meal and even gives a "Good!" when her mom asks how it tastes. However, a second later Piper gags but immediately tries to reassure her mom that everything is fine with a little smile that's maybe more of a grimace. She finishes the food with a giggle and a very forced "I'm OK!"
Annie told PopSugar the story behind the viral video: "I had made spaghetti, like I had done many times before, with no one disliking it. It's actually a dinner all my kids will eat," she said. "I look over at my daughter and she is gagging with every bite she's taking. She isn't saying anything to me, like she doesn't like it or she doesn't want to eat anymore. She just keeps eating it and gagging."
"She wasn't complaining or anything. I told her she didn't need to finish her dinner if she didn't like it," Annie added. "Since that day she does not like pasta."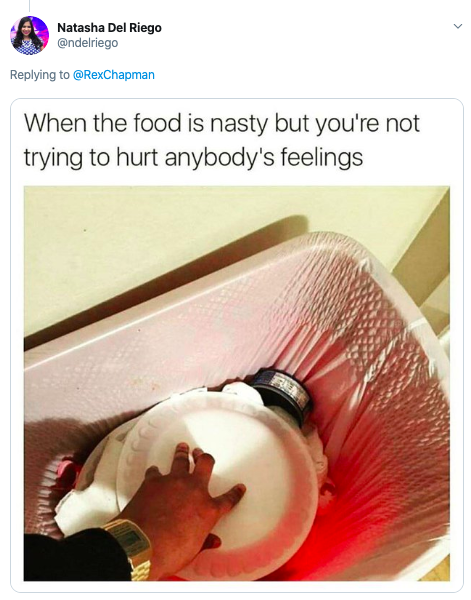 Maybe in a few years she'll be ready for pasta again! It's certainly a staple now.