Most public wedding proposals are bonkers and feel like pressure cookers you're watching through your fingers. This is not that. This is the dream public wedding proposal because it is so perfectly orchestrated by the future groom, filmmaker Lee Loechler, who just got engaged to his high school sweetheart Sthuthi David, in a video that has gone viral for its undeniably impressive theatrics.
View this post on Instagram
Working with illustrator Kayla Coombs, Loechler reanimated David's favorite Disney movie Sleeping Beauty, changing the iconic scene where the Prince wakes Sleeping Beauty with a kiss, changing their faces to resemble Loechler's and David's, and adding a ring box so that Loechler could present a ring to David in a theater full of all their friends and family.
That was cute pic.twitter.com/iwmoxiiwPC

— ????????YOUNGTATTEDTSUNAMI???? (@Bin4hunnid) January 9, 2020
It's incredibly adorable, thoughtful and romantic, but the funniest part might be David's expression before she realizes what's going on and kind of just looks pissed that her favorite movie has been inexplicably altered: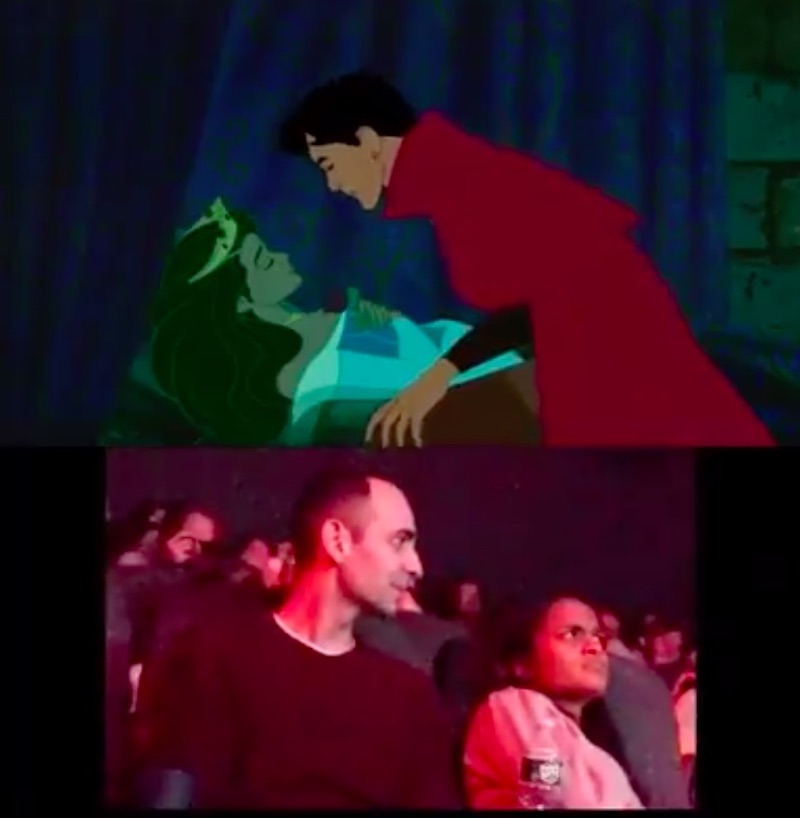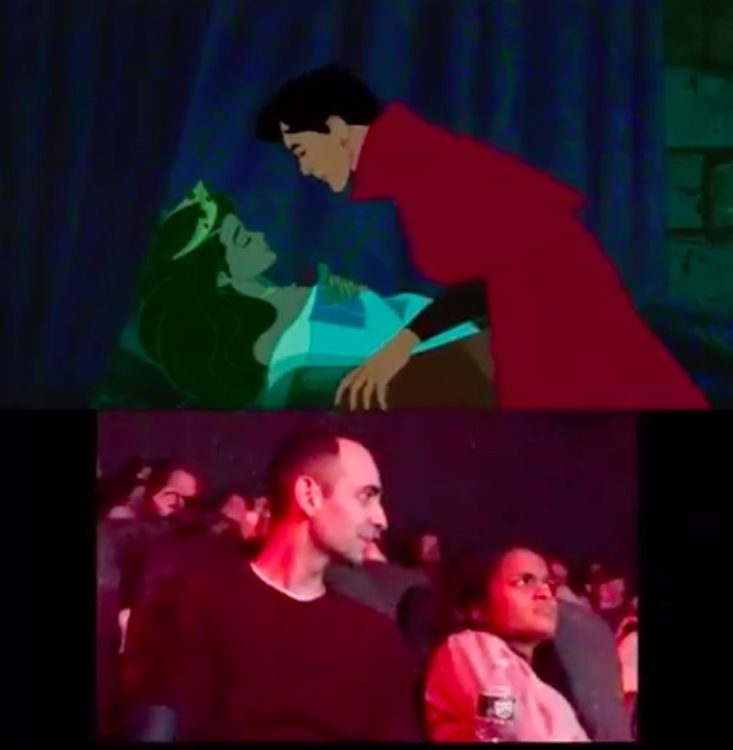 But then she gets what's happening: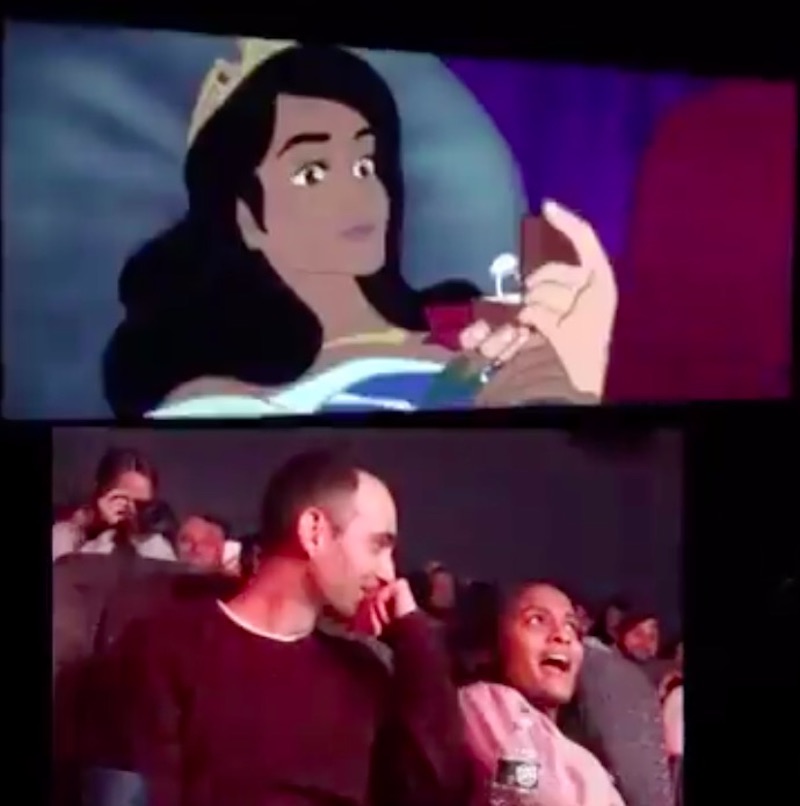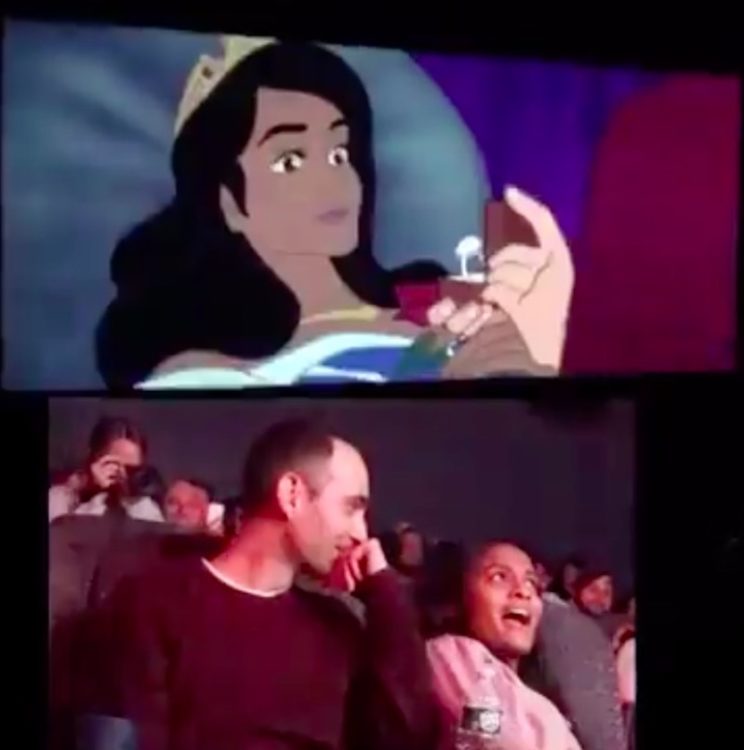 Well, kinda. When Loechler gets down on one knee with the ring to propose, David exclaims, "These poor people!" thinking that everyone in the movie theater is having their viewing experience ruined for her sake. But when she turns and looks she realizes the audience is entirely people she knows, ready to share this incredibly special moment with her.
According to Distractify, Loechler also animated an alternate ending in case David said no to his proposal, which he shared with the crowd:
this vid tragically cuts out even more cuteness pic.twitter.com/QW3JUaMzit

— Anne-Marie (@crewmer) January 10, 2020
Even celebrities love it!
View this post on Instagram
Loechler wrote in his Instagram post about the special night, "It's not every day you get to propose to your High School sweetheart. For the past six months I've been working with @kaylacoombs to animate @stutzd4 and myself into her favorite movie, Sleeping Beauty. The only thing better than seeing the smartest person I know completely dumbfounded was knowing we'd get to live happily ever after together."
Now that's how you do a public proposal.