Episode 4 ofGame of Thronesmeans we're down to the very last two episodes of the season/show coming up. This time, we headed back to King's Landing because it was only so long that Cersei could be off our screens. And, her reintroduction was just as psychotic as we would have expected.
1. Now the real drama is about to heat up, the Night King is dead dead, the army is gone gone, time to move into KING'S MOTHAFUCKIN' LANDING.
2. Right away with the TEARS yall, David and DB waste no time. RIP to the real ones.
3. Omg Sanaa putting a Stark pin on Theons dead body. I'm in tears.
4. My entire soul is ripping apart.
5. GHOST!!!!!!! Hello my little baby!
6. Damn everyone looks beat the fuck up. Except Sansa. Lady of Winterfell has the face beat on point.
7. Theyre burning ALL those bodies? Cant be good for the environment.
8. Dany looking at Jon like 'new phone who dis?'
9. Why does this dining hall look like Hogwarts???
10. Gendry asking The Hound where Arya is 10/10. The Hounds response, 15/10.
11. Gendry got laid AND became a Lord of an entire city in like 3 days. Luck? Or just because Arya piped him?
12. Bran Stark, creepier by the day.
13. This feast is like a frat house on a Friday night.
14. Is this the only drinking game Tyrion knows how to play?
15. Dany is finally realizing shes the outsider here, about time sis! No one likes you here.
16. MY BOY POD DRANK THAT CUP RIGHT AWAY. Pod what did you do to those girls?!?
17. Oh my god TORMUND!! My heart!!!!! F*CK BRIENNE!
18. Lets talk about Pod going off with TWO girls in the background while Sansa and The Hound talk.
19. Pod pod pod.
20. I love that The Hound only fucks with the Stark girls. True Legend.
21. Sansas character arc is iconic IDC what anyone says fight me.
22. GENDRY BOY!!! GET AFTER IT!!!
23.Arya Stark will never just be a lady of anywhere. Remember she told Ned.
24. CALLED IT! Thats not me.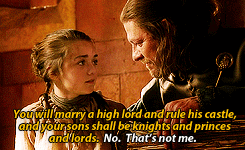 25. Is Jaime trying to get that ass or??? So he knighted her and now hes going to MOUNT her.
26. This entire episode is like watching a bad Snapstory of someones Friday night out.
27. Dany's a true Targaryen, ready to fuck her own nephew.
28. Jon dont put your dick in crazy!!!! Dany is BATSHIT.
29. Sansas like "nah Im not fighting your battle, lady. Find someone else."
30. Facts, Sansa, look how TORN UP these people are, how are they going to fight Cersei and her fake elephants?
31. Im sure Jaime wants to stay in Winterfell, he finally realized hes been missing out on real sexAKA sex without Cersei.
32. Oh it's Stark family meeting time, lets see if Jon had his balls removed or not.
33. So youre just not gonna let me know how Arya and Sansa take thenews??? R U KIDDING ME.
34. Oh fuck I almost forgot Bronn was sent to kill Jaime and Tyrion. Like totally slipped my mind.
35. Bronn is the Joanne the Scammer of Game of Thrones.
36. Arya better be going to finish that list.
37.Oh, Sansa you going back on that swear now are you? Savage, hasnt even been an hour.
38. SAMWELL TARLY YOU SLY FOX!!! Yes, name the baby Jon!!! Do it little Sam and little Jon!!! OOOOOKAY!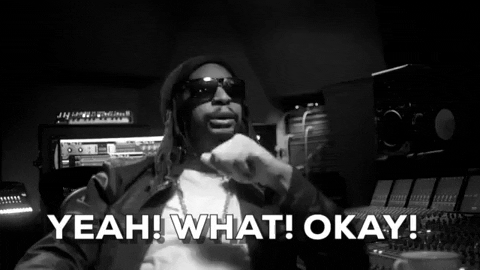 39. The fact that Jon left Ghost without saying goodbye proves to me that hes no man.
40. Surprised Varys didnt know this baby momma drama with his little birds everywhere.
41. Who is that? Euron?
42. WHAT THE FUCK? THEY JUST KILLED RHAEGAL???!!!!
43. WOW WHAT THE FUCK.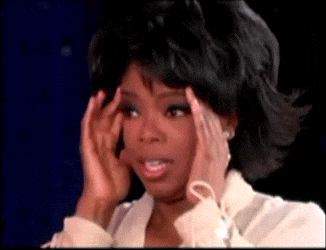 44. Cersei Lannister plays NO games.
45. Why is Dany so DUMB?
46. Omg no! Where is Missandei!?!
47. Cannot believe shes playing Euron AND Jaime into thinking shes pregnant with both their kid. I cant with this woman; someone call Jerry Springer.
48. OMG NO NO NO CERSEI CANNOT HAVE MISSANDEI.
49. Facts, Varys, tell her to go home, Cersei isn't crazy she's clinically sick in the head.
50. Jaime, please, act more shocked that you loved a psychopath for all of those years.
51. Houdini ass trying to leave in the middle of the night.
52. WOW, JAIME YOU HUGE PIECE OF SHIT.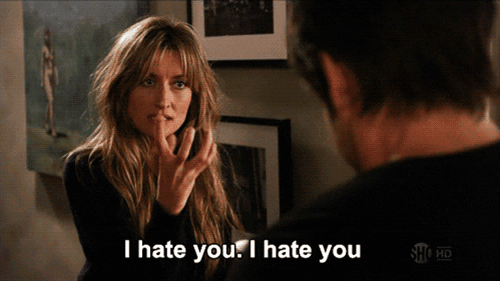 53. TORMUND WOULD HAVE NEVER DONE THIS, BRI BRI. YOU PICKED THE WRONG MAN.
54. So much for Jaime growing on me.
55. Talk about an unfair army advantage…
56. Theres absolutely no talking to this woman doesnt anyone understand???? Hello???? Do weall think Cersei has CHANGED?
56. Yall are wasting your breath.
57. Tyrion, you KNOW better.
58. MISSANDEI, NO!!!!
59. DRACSRYS YES WHERE IS DROGON?!
60. Holy shit.
61. NO!!!
62. Awwwwww Grey Worm!!!!! Your lady!!!! NO!! WHAT HAPPENED TO YOUR HAPPY ENDING?!?
63. Dany's lost a lot of her key players…
64. She only has ONE dragon left…so…Cersei might win?
65. Fuck.