If you were a fan of The Haunting of Hill House on Netflix, get ready, because producers and the streaming service have announced that the haunting series will be returning for a second season. After a successful first run, showrunner Mike Flanagan and his longtime partner, Trevor Macy, announced they will be back for more screams.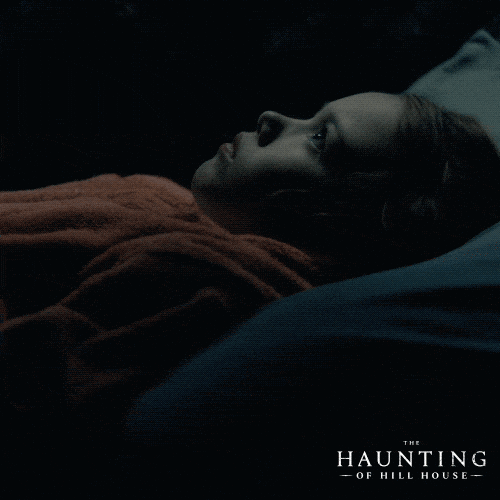 While fans are excited to see another horror show on Netflix, they may be disappointed to learn that the second series won't focus on the Crain family like the first. Instead, there will be brand new plot lines and brand new characters to fall in love with.
A new Haunting is coming. Can you guess where it takes place? Listen closely… pic.twitter.com/vqzrd3z4NZ

— The Haunting of Hill House (@haunting) February 21, 2019
And, producers did admit where the story will take place—announcing on Twitter that the second season will be "The Haunting of Bly Manor."
You guessed it. The HAUNTING OF BLY MANOR, a new chapter in the Haunting series based on the works of Henry James, is coming in 2020. pic.twitter.com/nvhRBEfH2E

— The Haunting of Hill House (@haunting) February 21, 2019
However, while Hill House is out of the picture, there are some rumors that the same actors may be returning to play some new people. Carla Gugino, who plays Olivia Crain, told The Hollywood Reporter:
"Mike Flanagan said he would be interested in the notion of an anthology, where some actors come back to play different characters.

I think he feels like he has told the complete story of the Crain family. But if I was invited and I was able to, I would really love to, just because I do love to collaborate with him."
So far, fans are pretty excited to hear about a second season.
haunting of hill house is one of my all time favourite shows so im so excited for this new one skdhdjskld,s

— callie 6 (@seuIogy) February 21, 2019
Very excited/worried about season 2 of haunting of hill house being confirmed. I don't know how you top the first season tbh

— Andrew Nimmo (@anemoboy1999) February 21, 2019
So incredibly excited for the continuation of "The Haunting of Hill House" on Netflix as an anthology series. Bring on the horror television!

— boring bitch✨ (@viewzfromty) February 21, 2019
the haunting of hill house is one of the best shows i've ever seen. everything about it was perfect i'm SO excited to see what they do next

— k (@_blckbrd) February 21, 2019
THE HAUNTING OF HILL HOUSE WILL CONTINUE I'M SO EXCITED

— Sandra ✨ | 4 (@illuminateswhy) February 21, 2019
Really excited for the 2nd season of The Haunting of Hill House but do they reaalllly gotta wait until 2020 like come oonnn?

— kaitlyn (@kat_siegrist21) February 21, 2019
h/t: The Hollywood Reporter.