She even sang about her long hair in "7 Rings" saying: "you like my hair? Gee thanks, just bought it."
Recently, however, Grande showed fans that she could get vulnerable and show off her hair underneath all that weave.
It all started with an old newspaper article that resurfaced about 5-year-old Ariana getting hit with multiple hockey pucks at NHL games. Grande shared the photo from her youth saying that she still looks like this, without the lashes and ponytail.
if i'm honest ….. this is still exactly what i look like without lashes and my pony ….. anyone who knows me knows me knows ….. like …. i'm twenty five. i was five here. the only difference now is that hand now says bbq grill finger. pic.twitter.com/rkAbXla1YF

— Ariana Grande (@ArianaGrande) February 10, 2019
So, a fan asked Ariana if her curls were still alive.
are your curls still…. alive
i would like to c it

— mona (@arianashijabi) February 10, 2019
Another dug into the archives looking for her old school locks.
i was lookin at her curls earlier omg pls can you imagine if she brought em back pic.twitter.com/eBMT4zJSRX

— haylee (@aintgotnotears) February 10, 2019
Ariana told fans that her curls are kind of there, but need to grow out from all the damage from when she went blonde last year.
they gotta grow first ! that blonde last year …….. tarnished. BUT they're like halfway back. 🙂

— Ariana Grande (@ArianaGrande) February 10, 2019
So, fans wanted proof.
i need pics !

— mélissa (@grandedarIing) February 10, 2019
So, Queen Ari let her natural hair fly and—oh boyyyy is it short.
— Ariana Grande (@ArianaGrande) February 10, 2019
That's right, Ariana Grande has short, natural, curly hair.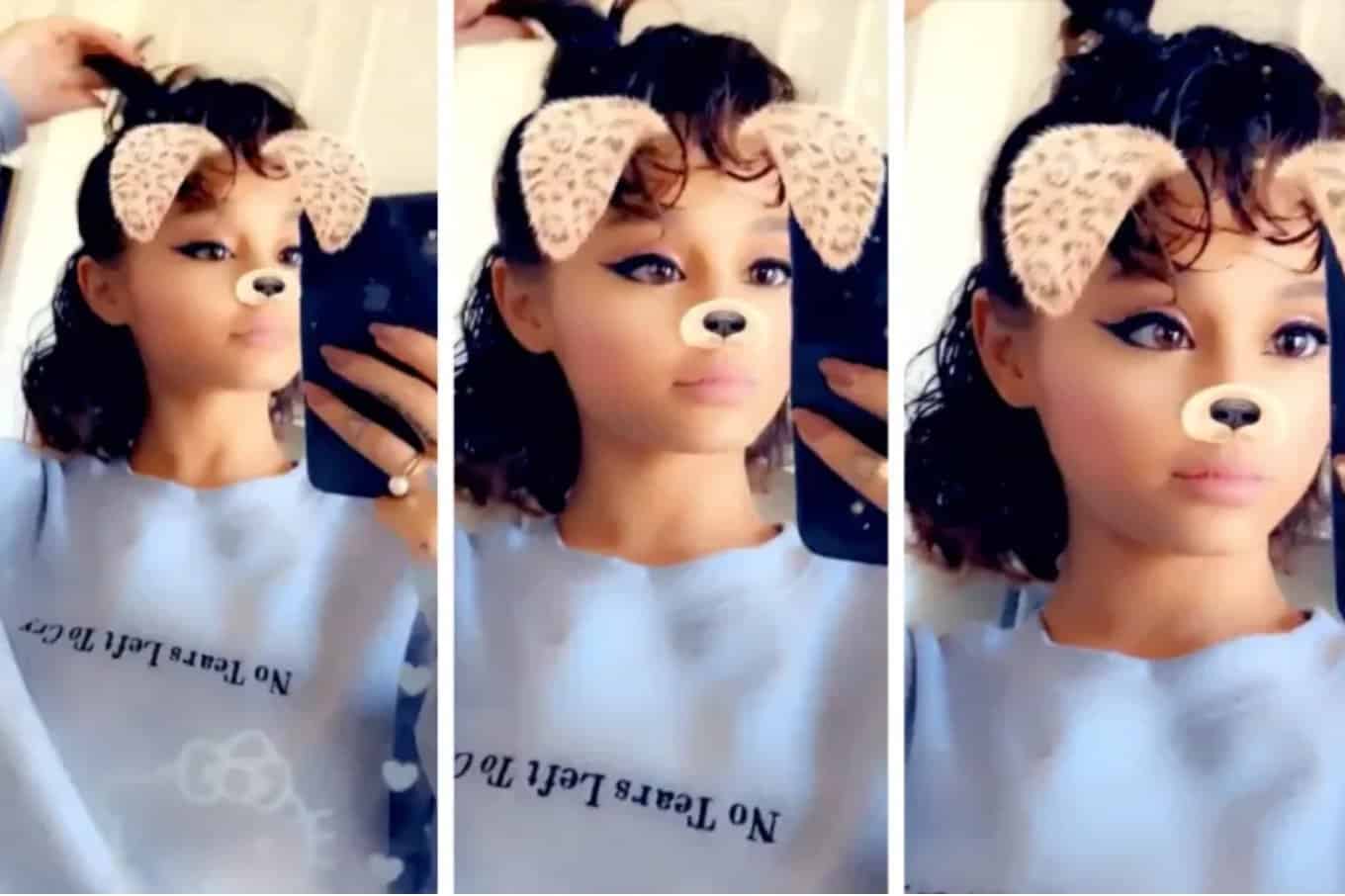 Fans on Twitter were obsessed with the short look, and many of them begged Ari to ditch her extensions.
PLS THROW AWAY THE EXTENSIOINS UR REAL HAIR IS SO CUTE

— ??????? || stream TUN (@breakupbutera) February 10, 2019
throw the ponytail away sis we want this hair

— carmen (@santatellagb) February 10, 2019
please wear your hair like this from time to time ? you look so gorgeous

— ??????? (@enemybieber) February 10, 2019
pls wear you hair like that when u go out

— dilara (@BreakFreess) February 10, 2019
UR SO CUTE ARE U KIDDING

— fi ☆彡 (@ughitsfiona) February 10, 2019
It just goes to show you, Ariana Grande can do anything and she will always be perfect.