Drake has been in the spotlight a lot recently when it comes to family and children after he admitted on his latest albumScorpion that he is, indeed, a father. The Grammy Award-winningrapper sat down with LeBron James and Maverick Carter on their HBO seriesThe Shop to discuss parenting, life, and relationships.
On the show, Drake opened up for the very first time about his family and his sonadmitting it didn't exactly happen the way he planned. On the show, he used the example of a picture-perfect family as "Drake having children with Rihanna." He then admitted that, at one time, that's exactly what he wanted.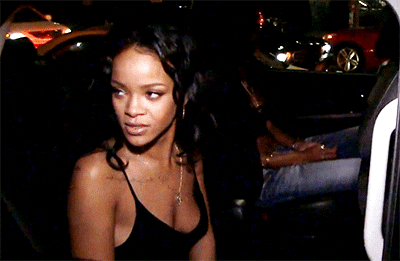 Drake, Maverick, and LeBron went on to discuss their relationships with their fathers and how it has affected the relationships they have with their kids. Although Drake and his baby momma has had a difficult relationship, the rapper admitted on the show that he has "unconditional love" for her, because he wants his son to love and respect her. He admitted that this is because his mother constantly talked negatively about his father growing up.
While the interview moved on to discuss a plethora of thingsaside from Rihanna, Twitter couldn't get over the fact that Drake mentioned his "fairytale family" was with RiRi.
Drake really hasnt let that Rihanna shit go like bruh its creepy

— TJ (@tstew1994) October 13, 2018
Drake really just admitted he wanted a family with Rihanna on tv!!! And talking about his kid!! Thank you HBO

— GG (@GabsGoneWild) October 13, 2018
Drake wanted to give Rihanna babies pic.twitter.com/HypCRQTDol

— mai (@drizzyys) October 13, 2018
You know what goes unnoticed in the Drake interview with the Shop? The fact he admitted he wanted to start a family with Rihanna ????????????.

— Simba (@LuckyMastermind) October 14, 2018
Drake basically said that Kanye is manipulative, Pusha T's diss was trash but also a chess move and that he wanted a family with Rihanna. I wasn't prepared for all this tea lol. #TheShopHBO pic.twitter.com/iP7kifFXxn

— DeAsia Paige (@deasia_paige) October 13, 2018
Drake just shot from half court with that Rihanna wish on The Shop

— Joe Buggin (@domstoofly) October 13, 2018
Drake in the shop talking bout Rihanna ????????????

— Texas Hammer (@hottakekev) October 13, 2018
Drake: I dont have the fairytale Drake started a family with Rihanna #TheShopHBO

This man never getting over her ???????? pic.twitter.com/2tThLOOTTg

— Tyler Conway (@jtylerconway) October 13, 2018
I watched the whole thing of drakes episode on the shop and he really wanted a family with Rihanna so bad lol

— nisha (@nisha_iman) October 13, 2018
Drake on The Shop, joking about not being able to say he started a family with Rihanna pic.twitter.com/kBcZUNhxFx

— kereese ???? (@KeryceChelsi) October 13, 2018
After seeing how Rihanna curved him at the VMA's that one time, we pretty much know how Rihanna feels.
200