It's a well-known fact that coloring and drawing are staples of most people's childhoods.
And, when you think about coloring and drawing as a child, there's absolutely no way that Crayola crayons do not come into your mind. The smell, the box (everyone wanted that 64-color box with the sharpener), and breaking your favorite colors after using them too many times. I can still map out the exact smell of Crayola crayons even as someone who's well into their 20's.
Now, all of my color-happy, nostalgic, makeup lovers can rejoice because Caryola is launching a brand-new makeup collection that will make you emoji heart-eyes all over the place.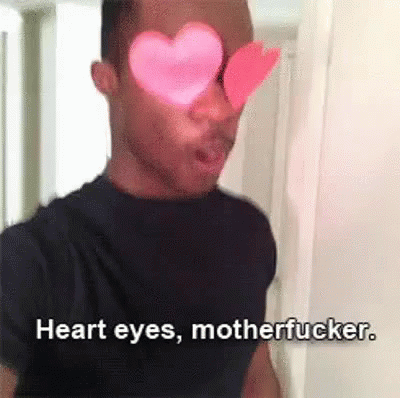 Crayola teamed up with fashion and accessories outlet ASOS to produce an ~exclusive~ makeup line, mimicking a lot of our favorite childhood features–like, the box and the crayons. The makeup line, which is hella affordable for any makeup lover, features an array of products like–
Highlighters:
Eyeshadow palettes:
Mascaras:
Face Crayons (in our favorite colors!!)
Lip color palettes:
Not only is the makeup super affordable–but, it brings us right back to our childhood and allows us to experiment with fun, bright, popping colors (just in time for summer, too). Did I mention they come in actual Crayola boxes?
So far, people online are absolutely loving it.
Crayola Beauty exclusive for ASOS.
I mean guys — look at that beauty of a campaign. And packaging! pic.twitter.com/kXCciMD7Fx

— ESMERALDA (@esmepalaganas) June 1, 2018
Got my hands on some of the new @Crayola beauty collection in @ASOS and I'm dead. ??? I've been saying for years I wish Crayola would create a makeup collection and the universe listened! ? #Crayola pic.twitter.com/tuK0Ac5Lfx

— Toni Bee ? ? ? (@ToniBeeHQ) June 6, 2018
I don't know why but I'm so excited for this line? #crayolabeauty pic.twitter.com/yjInsKVBRa

— النصفـــ ✮ (@WhatWadhaSays) June 4, 2018
Crayola now sell makeup and it's vegan pic.twitter.com/fdDIYDmMfn

— vassa -abortionrightsnai (@999acurious) June 6, 2018
Crayola bringing childhood to adulthood with their new makeup line AKA a sign from the real world to just forget adulting pic.twitter.com/Iai8kOOedU

— B (@itsBrinib1tch) June 6, 2018
Crayola has a legitimate makeup collection coming out #likewuuuuuttt pic.twitter.com/2AUwA6SuDu

— nah (@AnikaCollinge) June 5, 2018
I'm here for the crayola makeup

— carrington (@okaycarrington) June 6, 2018
can't believe crayola have released a makeup line where all the lipsticks are in the shape and colour of crayons and i want them all

— lyd (@lydxia) June 6, 2018