Mommy shaming online has become something that I see every single day – and it's really not cool. I'm not a mother myself, but, I know that my sister has two kids under two – and, I can see how annoyed and aggravated she gets when someone tries to tell her how to parent her children. It's pretty true – if a mother is not putting her children in any harm or danger – why do you have the right to tell them how to raise their kids?
Newsflash – ya don't!
That's why I get hella annoyed when people started coming for Beyoncé on her Instagram page after she posted this picture – having a normal, nice date night with hubby Jay-Z.
The two were enjoying a casual dinner out and, Beyoncé was simply enjoying a glass of wine over dinner – until Mommy shammers came for her throat, of course. Bey just gave birth to two beautiful twin babies – Rumi and Sir Carter – and, it's been told that she's breastfeeding both twins. But, guess what, you don't even know if she's breastfeeding them, using a wet nurse or bottle feeding them because you're not Beyoncé – therefore, it's nonyaaaaaabusinesssssss.
So, the Internet came at her for "drinking while breastfeeding."
I hope Beyonce ain't using the twins to feed the twins after that glass of wine… #ImJustSayin #IBelieveThatChildrenAreOurFuture

— Mr. I-Dont-Care (@OdysseusKC) August 6, 2017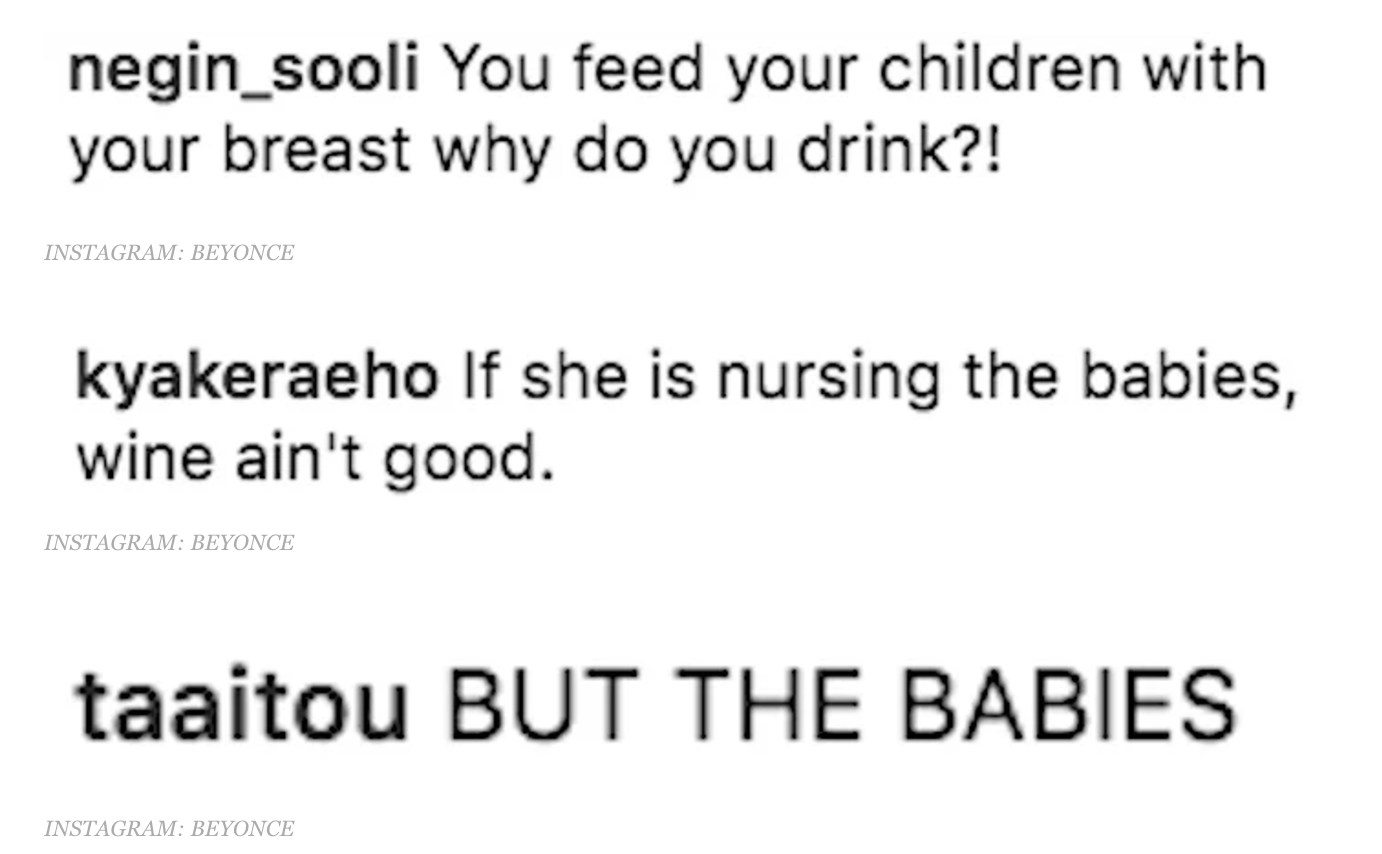 But, guess what guys – there's something called test strips and pump & dump. Just because you have one glass of wine over dinner doesn't mean that you're poisoning your children – and, why is it any of your business anyway?
It's not.
Keep on doing you, Bey.