Game of Thrones is the best show on TV right now – there's no denying it. And, yes, we will continue to write about Game of Thrones because, we love Game of Thrones and you should, too. This is coming from someone who started the show super late in the game – I am now a Thoner.
You know who else is a GoT'er? SIRI. And, Siri knows everything. Just ask her –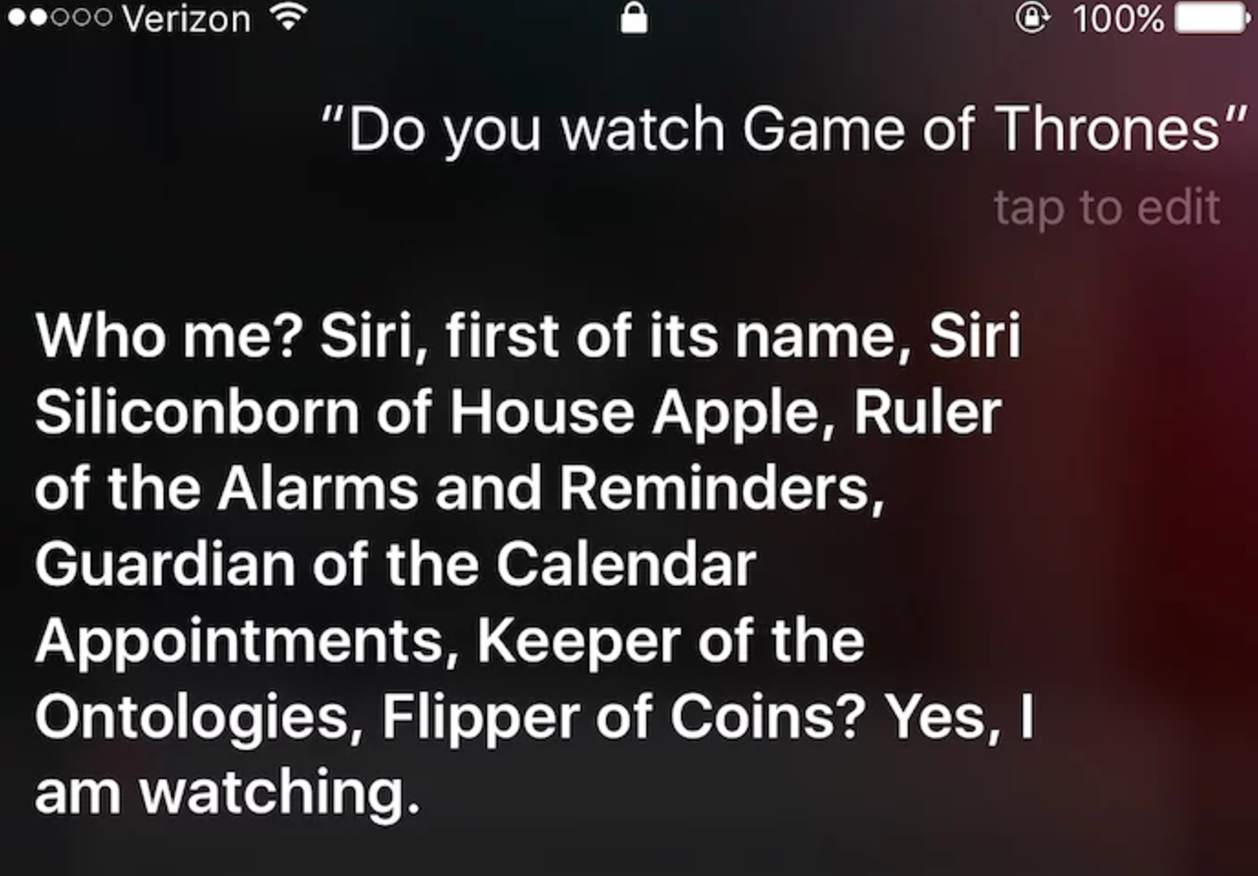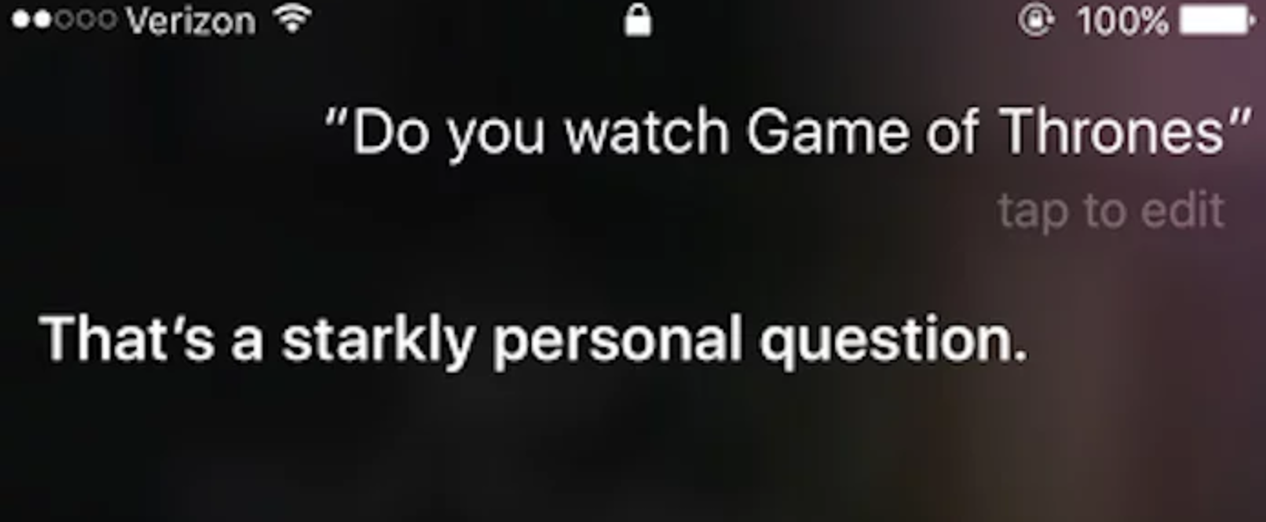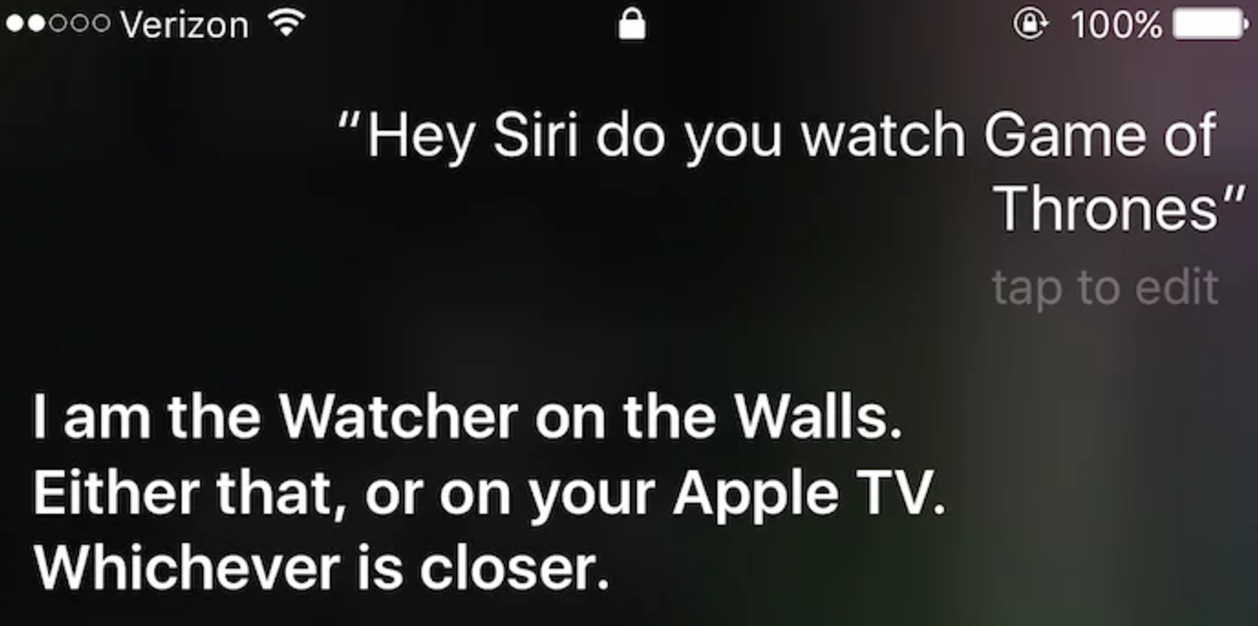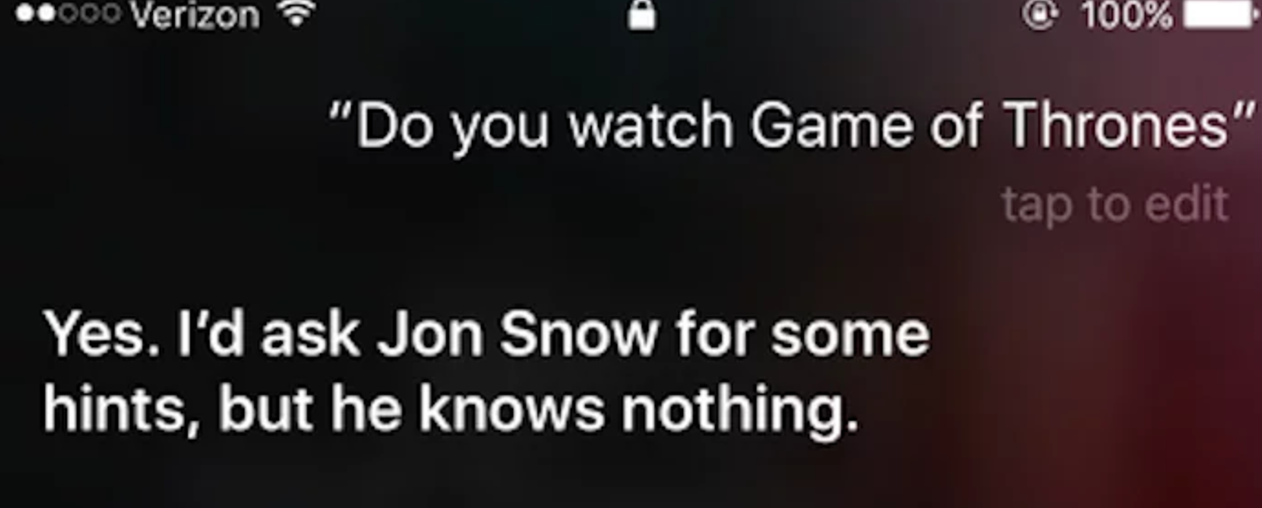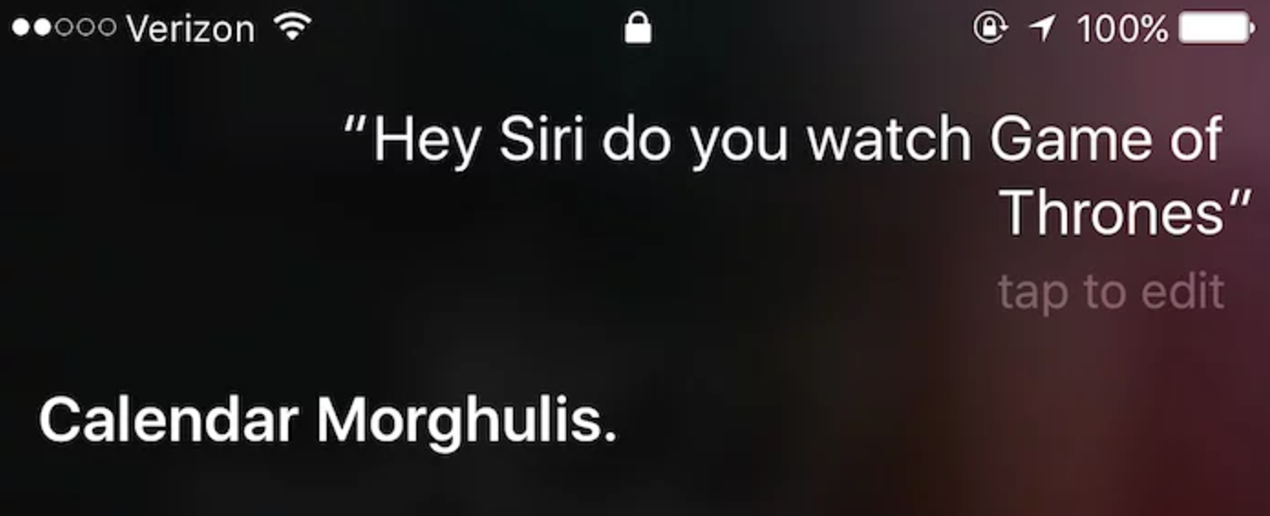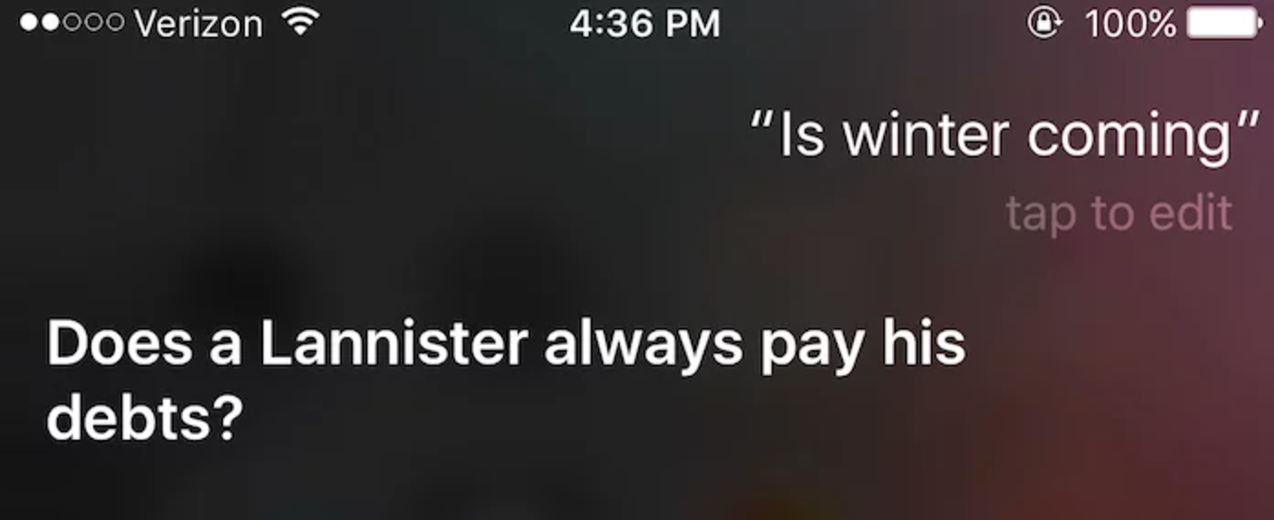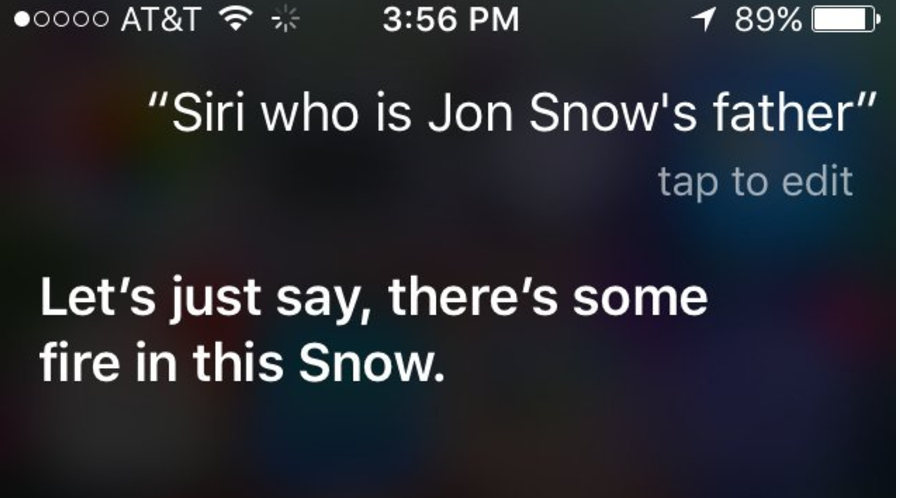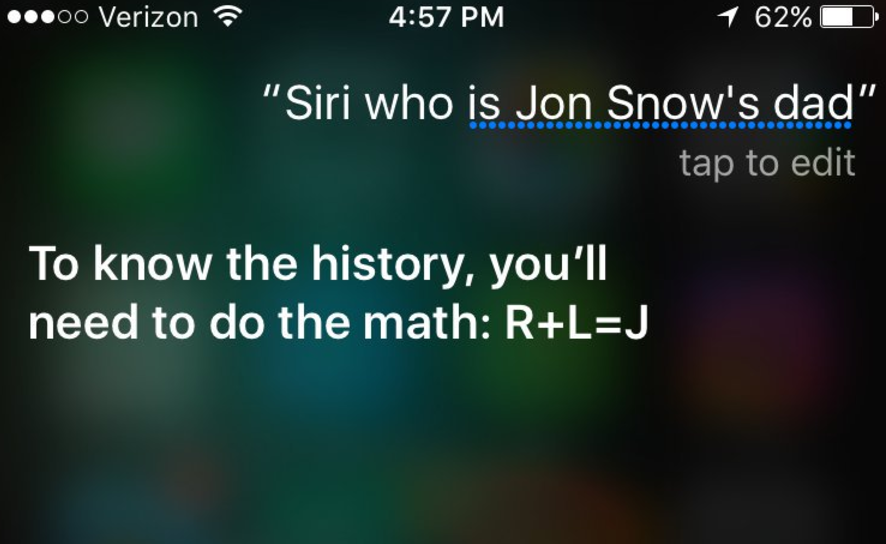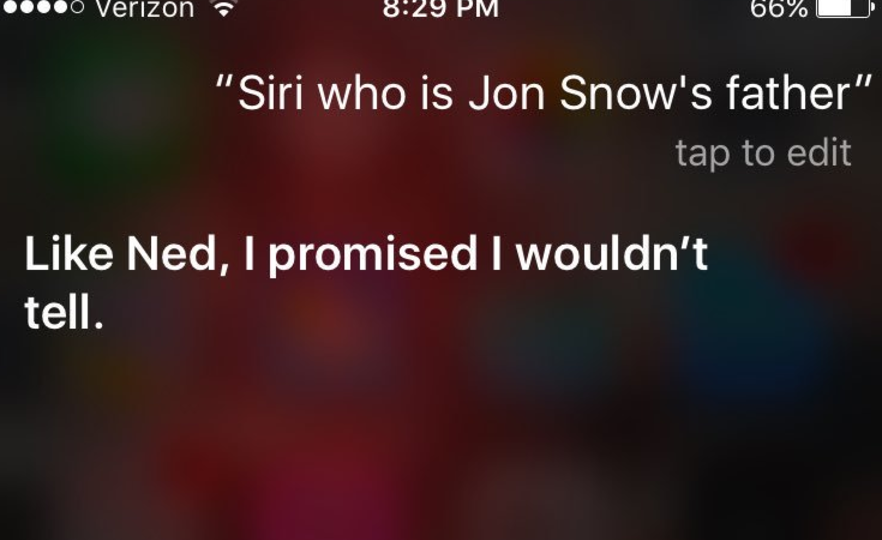 Thanks, Apple, you the real MVP's.